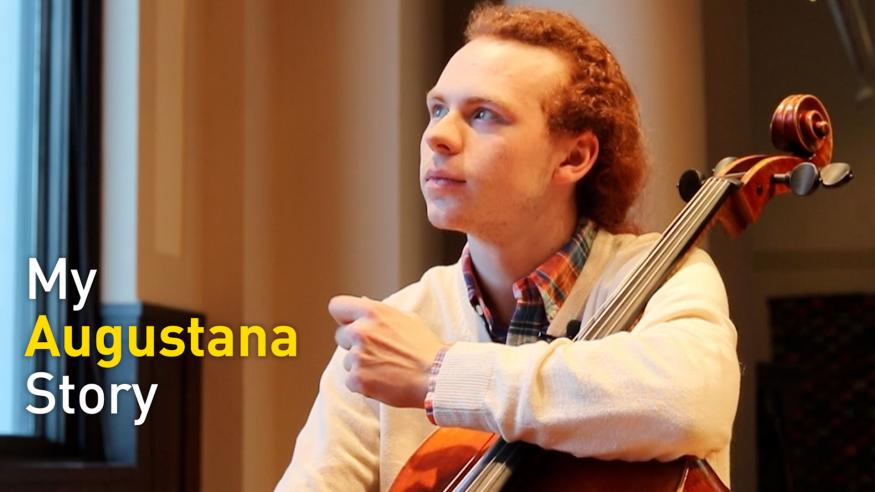 News
My Augustana Story: Grayson Dixon
Grayson Dixon '19 began reading about psychology in sixth grade and started playing cello in seventh grade. For as long as he can remember, he has always seen a relation between the two, and he's now channeling that interest into a double major in music performance and neuroscience at Augustana.
"He brings a scientific precision to his music, the kind that musicians always yearn for, and he brings a passion for beauty to his science," said his cello professor, Dr. Janina Ehrlich, "The two of them together have given him a very mature core."
A liberal arts and science education was a natural choice to nurture that early love of art and science. Growing up in Colorado, he graduated from the Denver School of the Arts, a select high school for high-achieving students. Afterwards he was introduced to Augustana through friends and family in Chicago. "They suggested I look at the school, and I ended up loving it."
High on his list are faculty who make it easy to accommodate a double major, yet still challenge him. He is expanding his musical repertoire with piano, and performing research in neuroscience by using his Augie Choice, a grant of $2,000 all students receive for a hands-on learning experience.
 "They are so willing to challenge me," he said. "This is where I want to be."