HR update June 10, 2020
To keep communication as clear as possible, and archive it for later use, the Office of Human Resources will be sending out updates using this format.
If you have information that you would like to disseminate to all employees, please send that to brittnidegreve@augustana.edu and we will coordinate adding the information to a future HR update.
For now, we would ask that you limit any mass communications to avoid confusion.
Summer On Campus Work
With the State of Illinois' new regulations, the college is preparing for a staggered return to on-campus work this summer.  For those employees who normally have summer work, here's what you can expect:
 
1.  The custodial team is currently performing deep cleaning of all work areas and common areas to prepare for a safe return.  All work areas will be cleaned with soap and water and then disinfected.  This same two-step cleaning protocol, recommended by the Center for Disease Control, will occur in all common areas.  This will be completed by June 15th for those work areas where employees typically work during the summer.  Carver PE Center, PepsiCo Recreation Center, Gerber Dining Center, and the Thomas Tredway Library will remain closed until August 3rd and deep cleaning will not occur in these areas prior to June 15.  Similarly, faculty offices and student common areas will not be deep cleaned until regular usage is expected in August.
 
2.  Each employee with expected summer work received a readiness to return questionnaire from the Office of Human Resources.  If you have not yet completed it and have regular summer work expectations, please complete the return to campus work questionnaire. 
 
3.  We expect each office to create a staggered staffing plan using the following general guidelines:
June 15-July 15:  No more than 1/3 of the department working on-campus at one time.
July 15- August 1:  No more than 1/2 of the department working on-campus at one time
August 1-August 15:  No more than 3/4 of the department working on campus at one time
August 15:  Most employees working on campus
 
These are guidelines for departments to adapt to their needs and the college will rely on leaders to ensure compliance.  We assume leaders will carefully consider the need for on-campus service and make appropriate decisions about remote work vs. on-campus work.
 
4.  As employees return to on-campus work, the following new guidance has been established and will remain in place until further notice:
Daily screenings.

Level 1:  Those employees with frequent contact with visitors or campus community members and/or a position that has work locations across the campus should complete an in-person screening in Sorensen Hall at the Office of Public Safety.
Level 2:  Those employees with a fixed work location and a personal thermometer can complete an electronic self-screening.  This must be completed each day when working on campus using this self-screening tool.  Masks must be worn in all common areas and around others.  The mask must cover your nose and mouth.

Maintain social distancing of 6 feet from others.
Meetings of no more than 10 employees can occur as long as the above precautions are observed.  Virtual meetings should occur if possible.  All meetings should be reserved using the ASTRA system so that adequate sanitation before and after each meeting can be scheduled and performed.
Every employee must complete COVID prevention training that will be provided to all employees.  This electronic training will be available in the coming days from the Office of Human Resources.
5.  Individual work areas will have a checklist that contains the items that occurred during deep cleaning as well instructions and supplies for each employee to sanitize individual work areas daily.  The facilities team will also be providing more frequent cleaning in common areas and restrooms.
 
Compliance and cooperation with the guidelines is vitally important. Augustana's ability to open on-time, in the fall for classes depends on a safe and healthy workforce of staff, faculty and administrators. Supervisors and cabinet members are asked to ensure that the guidelines are being followed. These guidelines will be in effect until further notice and will be updated based on guidance from the State of Illinois, CDC and the Augustana Strong Task Force.
 
If you have questions about the cleaning in your area, please feel free to contact deborahlloyd@augustana.edu.  General questions can come to any member of the Office of Human Resources.
Update on Time Off Changes
As shared earlier this year, changes to our time off policies have been identified as one of the cost savings items for the college.  The President's Cabinet is continuing to finalize a plan for change.  We hope to share information about these changes by July 1, 2020.
Summer work hours
The Office of Human Resources has received several questions about the condensed summer schedule option.  With many employees working remotely, this option may feel a bit different this summer but continues to be available.
Between now and Friday, August 21, employees, with supervisory approval, have the option of working their normal hours in a condensed format. Many employees choose to work nine hours per day from Monday-Thursday and four hours on Friday. 
It is important to remember that the college remains open all weekdays during the summer, and all offices should be open and ready to conduct college business. Each office must consider the best way to provide coverage so that needs of the college and campus community are met. Voice mail messages should indicate an extension where help is available if an employee is gone for the afternoon. 
Employees should continue to use Time Clock Plus to track hours worked. Work hours may start as early as 7 a.m., and scheduled hours should generally conclude by 6:00 p.m. As always, the needs of the campus come first, so some offices or employees may not be able to take advantage of this condensed work week option.  Some offices may choose to curtail this option during particularly busy times.
Salaried/Exempt employees who are out of the office for a full day, even when working a condensed schedule will have eight hours of vacation deducted.
 
Additional Holiday
In light of the extraordinary events of the summer, the President's Cabinet is happy to announce an additional holiday as a small token of appreciation for the hard work of the campus community.  Along with observing Independence Day on Friday, July 3, the college will also be closed on Monday, July 6.
Training Assignments in Error
Many of you were inadvertently assigned training for HIPPA and Bloodborne Pathogens from the EverFi system.  Unfortunately, that error was magnified when training reminders began this week.  We are working to resolve this issue, but please ignore these reminder emails and accept our apologies for the inconvenience and confusion.
Supporting our authors
Looking for a new book to read this summer?
Our very own Andrea Myer (dining services) is excited to announce that she has published her own risqué romance novel called Burlesque River. 
Grab a spot next to the pool and enjoy!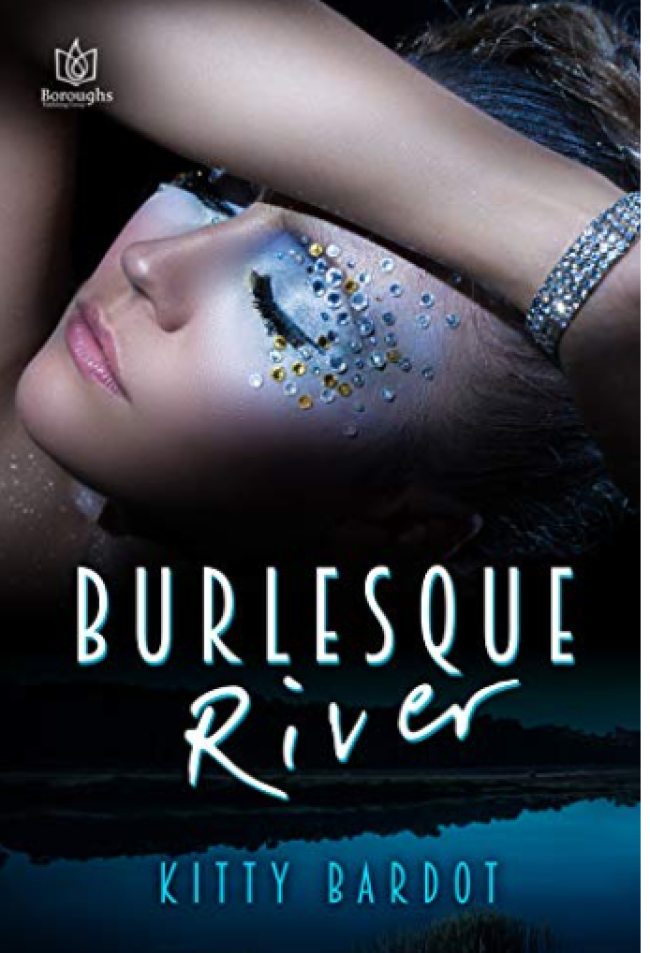 "Twelve years ago Amanda Lane fled her small town, and the man she loved. She changed her life in Chicago, and found a new family with Burlesque A La Mode. Now on tour, the troupe is performing near her former home, and her past walks in looking better than he ever did"
Drive-by reinvented
Since the new guidelines have suggested for us to keep a 6-foot distance from others, people have gotten creative when celebrating. 
One of the best new outcomes have been drive-by celebration parties. 
Last week the unicorn crew (Juanita Treviño Perez, Evelyn Campbell, Jessica Schultz, Wendy Hilton-Morrow, Farrah Roberts, Laura Terronez, Liesl Fowler and Kristin Douglas) got back together to host a surprise drive-by bridal shower their colleague and friend Laura Schnack (student life). 
Laura and her fiance, Richard, and have made the difficult decision to postpone their June 20 wedding date due to concerns with COVID-19. They are excited to celebrate with their loved ones in the near future. 
Have you celebrated in a fun way? Send your photos to brittnidegreve@augustana.edu and we will showcase them in our next issue. You may even provide someone else a great idea to use!