HR update, July 1
To keep communication as clear as possible, and archive it for later use, the Office of Human Resources will be sending out updates using this format.
If you have information that you would like to disseminate to all employees, please send that to brittnidegreve@augustana.edu and we will coordinate adding the information to a future HR update.
For now, we would ask that you limit any mass communications to avoid confusion.
Campus Holidays - July 3 and July 6
As a reminder the campus will be closed on Friday July 3 and Monday, July 6 to celebrate Independence Day. Have a great long weekend!
Supervisors, please don't forget to enter and approve holiday pay for Independence Day, Friday 7/3 and Monday 7/6. All eligible, non-exempt employees (hourly), should have time entered and approved into TCP before 5:00 p.m. on Thursday, 7/2 to ensure proper pay. This process can also be done anytime prior.
Full-time employees should be paid for eight (8) hours of holiday pay.  
Part-time employees with a regular schedule of at least 20 hours per should receive a pro-rated number of holiday hours based on their normal schedule. 
Furloughed, intermittent, temporary and part-time employees working less than 20 hours per week are not eligible for holiday pay.
Academic year employees are also not eligible
Employees who are required to work on the observed holiday will be compensated by double-time receiving pay for the hours worked in addition to holiday pay.
Position Posting
The college has recently posted an opening for a Public Safety Officer within the department of Public Safety. Due to the retirement of Dennis Corwin and upcoming retirement of Jeff Bell, we will fill multiple positions.   Please share the Public Safety Officer posting with anyone in your network who might be interested. 
Defamation Experience - Registration Reminder
Dear Augustana community:
The recent national events have caused me to reflect more on our faith commitments, especially our commitment to Social Justice. Let us be reminded Augustana College:
Commits to making our campus and the wider world a more livable place for all persons ... by acting against injustice and intolerance. 
Seeks to embody the ideals of justice, peace, civility and love in our institutional practices and relationships.
I hope that you've enjoyed our campus conversation thus far. You won't want to miss our next event, The Defamation Experience - a courtroom drama that explores issues of race, class, religion, gender, and the law, but with a twist: you (the audience) are the jury. This is a two part event and registration is required. Let us know if you have any questions. 
The Defamation Experience Film

Dates and Times
July 1st  2:00 - 3:30 CT; Post show discussion July 7th 2:00- 3:00pm CT.  Registration is available now!
July 9th  2:00 - 3:30 CT; Post show discussion July 16th 2:00- 3:00pm CT
August 3rd 2:00 - 3:30 CT; Post show discussion July 7August 10th 2:00- 3:00pm CT
Onward together,
 
Dr. Monica Smith 
Office of the Vice President of Diversity, Equity and Inclusion

 
TIAA Webinars
TIAA has several great learning opportunities in July.  Feel free to join in and register for any of these that may be of interest.
Social Security basics  
July 14 at 12 p.m. (ET)
Many people collect Social Security benefits but not all understand how benefits are
calculated, how to apply or basic strategies for claiming benefits. Learn the basics
about Social Security including eligibility, how to apply, how your benefit is calculated
and strategies for claiming benefits.
Halfway there: Retirement checkup
July 14 at 3 p.m. (ET)
Give yourself a mid-career financial checkup to evaluate your current savings, formulate
a plan to help pursue your savings goals and manage competing financial priorities.
Quarterly economic and market update with TIAA's Chief Investment Strategist
July 15 at 12 p.m. (ET)
TIAA's Chief Investment Strategist will discuss economic and market developments that
may impact your retirement savings strategy.
Healthy Numbers
July 15 at 3 p.m. (ET)
Why it's important to plan, how to fold healthcare into an overall retirement plan, the
real benefits and costs of Medicare.
Making it easier for you: Online tools and resources
July 16 at 12 p.m. (ET)
Save time, manage your money, and feel empowered by learning and using the latest
digital enhancements. your goals, and even save for a rainy day.
Marketproof your retirement
July 16th at 3p.m. (ET)
In retirement—and the years leading up to it—protecting your savings becomes just as important as growing it. Join us to learn how to create your own personal pension with TIAA Traditional, offered by Teachers Insurance and Annuity Association of America (TIAA).*
Strategies for staying on track
July 21 at 3p.m. (ET)
No matter how much or how little money you can save for retirement, it's important that you start now and stay invested for your future. You can learn how taking smart financial steps today may help lead you to a more solid financial future after you've stopped working.
 
Healthcare Benefit Reminder - Preauthorization
Understanding what your plan requires before you get certain services can help you avoid unexpected costs
Preauthorization (or prior authorization) means approval is needed from your health plan for certain health tests or services. It's important that approval is received before you get these services to help make sure your care is appropriate and avoid unexpected costs.
If you visit in-network providers, they usually handle the approvals for you. But it's always a good idea to check with your doctor to find out if your service was approved.
You can also check whether your preauthorization has been submitted or approved online by logging in to Blue Access for Members (BAM). Go to My Coverage, then Referral and Prior Authorization Information.
In BAM or your benefit booklet, you can also see a list of services that may require approval under your plan. Below are some examples:
Inpatient admissions for:
Hospital*
Rehabilitation
Skilled nursing
Long-term acute care/subacute care
Certain outpatient procedures and surgeries, which may vary based on your plan.
Download the BCBS App today! Just text BCBSILAPP to 33633 to download the BCBSIL App to find a doctor or learn more about your benefits.
Get healthier on your time!
Go to the Well on Target portal for programs to help you manage your health issues and improve your overall wellbeing.
How to improve communication when wearing a face mask
Face masks certainly have altered our social interactions and created challenges in communicating with others. 
The Communication Sciences and Disorders department has provided a helpful handout that draws attention to this problem. The information provides beneficial solutions to faculty as they consider teaching in the fall, and to administration and staff in their daily interactions on campus.
With Sympathy
We are sad to share the news that retired employee Jack Dunkin passed away the evening of June 29th after a long battle with cancer.  While details are pending, please keep the many friends and family members of Jack in your thoughts during this time.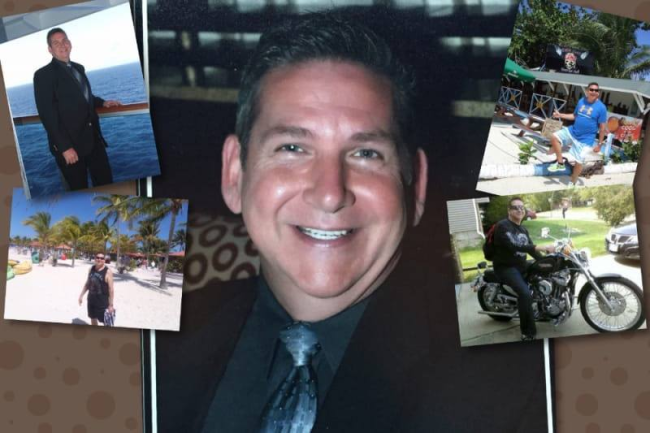 Welcome Steve Schafer
Steve Schafer has recently accepted the position of Head Mens' Basketball coach.  Steve a 2001 graduate of Augustana is in the process of relocating from Mesa, AZ where he most recently served as Athletic Director and Men's Basketball Coach at Benedictine Mesa.
When not on the court or recruiting, Steve enjoys hitting the links! Do you have a favorite course you'd like to recommend? Send him a welcoming e-mail with those suggestions.