HR update July, 29 2020
To keep communication as clear as possible, and archive it for later use, the Office of Human Resources will be sending out updates using this format.
If you have information that you would like to disseminate to all employees, please send that to brittnidegreve@augustana.edu and we will coordinate adding the information to a future HR update.
For now, we would ask that you limit any mass communications to avoid confusion.
Changes to Time Off Benefits
Last week we shared changes to the Time Off policies and benefits at Augustana.  You can find this summary and our FAQ document on the Office of Human Resources website.  As additional information becomes available, it will be shared with the campus community and also housed on the website.  Department and other group meetings are being scheduled which will be a great opportunity for questions and answers as well.
Guidelines for Mask Wearing at Augustana
As we all get used to wearing masks on campus, please see these mask guidelines. Our Residential Life team and their groups of CA's are happy to share a video they've created to assist us all in holding each other accountable.  Thanks to these student leaders!
Open Positions
The college has recently added several postings.  You can view details on each here:
Outreach Coordinator located in the Swenson Swedish Immigration Research Center.  This is a part-time position.
Custodian.  We will be adding several custodians to work evenings and weekends to provide enhanced cleaning in the residence halls and other high traffic areas
Temporary Dining Staff.  As our dining staff adapts to new ways of serving our campus community, we will be relying on temporary staffing as we test out these new processes and the accompanying need for staff.  We will be using a temp agency to fill this need but if you know of someone interested, Brittni DeGreve can provide details on how to connect those who may be interested in exploring this opportunity.
Labor Day Holiday Changes
As you may be aware, our Academic Calendar has changed for the fall semester and this fall we will have classes on Monday, September 7 which is Labor Day.  As a result, Labor Day has been removed as a holiday and instead, all eligible employees will have a floating holiday to use (with supervisory approval) any time during the 20-21 academic year.  This floating holiday CAN be used on Labor Day if the office has adequate staffing.  Those working on Labor Day will receive regular pay for that day.  
 
We will re-evaluate this policy as the 21-22 calendar is finalized.  Questions?  Please reach out to any member of the Office of Human Resources.
 
Fresh films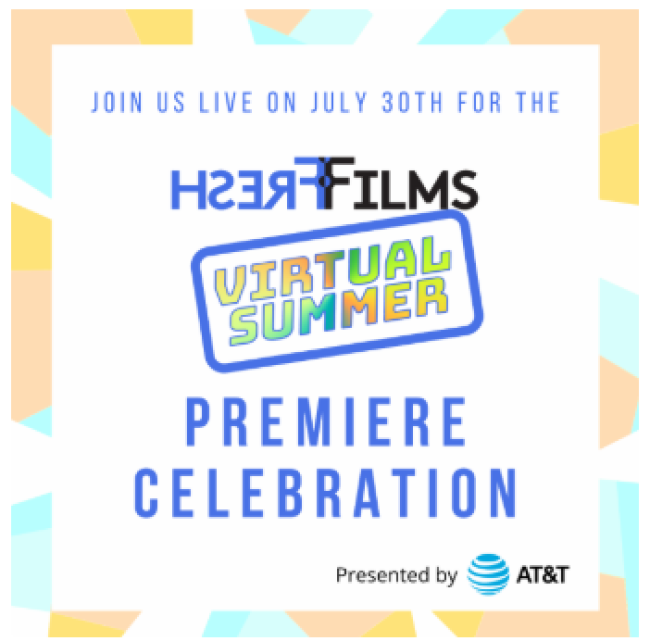 July 30, 6-8 p.m. 
The Fresh Films Virtual Summer program presented by AT&T brought together nearly 140 young aspiring filmmakers, many of whom had no previous film experience, no equipment beyond a cellphone camera, and wouldn't have been able to afford to pay for a summer program.
These students jumped into an intense 4-week / 40-hour program of skill building getting a crash course in documentary and narrative filmmaking to create both Census 2020 PSAs and short narrative films!  They used their creativity and also gained skills in teamwork, communication, problem solving and advocating. The results are clever, funny, creative and moving.
You are invited to see the films at their world premiere on July 30, plus catch a peek at the students behind the scenes and find out what we have coming up this fall!
This will be presented on YouTube Live, register now!
Baby On board
Jacob Bancks (music) and his family welcomed yet another beautiful bundle of joy to their family this summer, Agatha Grace. The house will be filled with pleasant riposato sounds echoing the halls.