HR update August 12, 2020
To keep communication as clear as possible, and archive it for later use, the Office of Human Resources will be sending out updates using this format.
If you have information that you would like to disseminate to all employees, please send that to brittnidegreve@augustana.edu and we will coordinate adding the information to a future HR update.
For now, we would ask that you limit any mass communications to avoid confusion.
Campus Clean Up Thank You
A heartfelt thank you goes out to the entire facilities department who came to campus yesterday and began the enormous clean up effort.  Under the leadership of Josh Becker, Ground Manager, and Bob Lanzerotti, Director of Facilities and Sustainability, all members of the department put aside their normal duties to assist.  As the clean up continues, campus members are asked to avoid the Quad and other areas of damage to allow work to continue.  Here are a few pictures of the damage that occurred yesterday.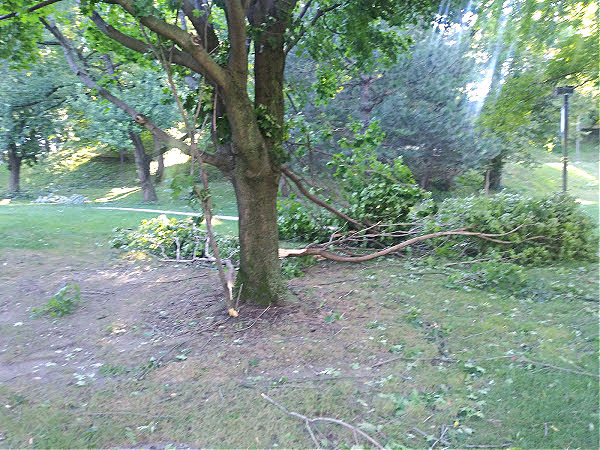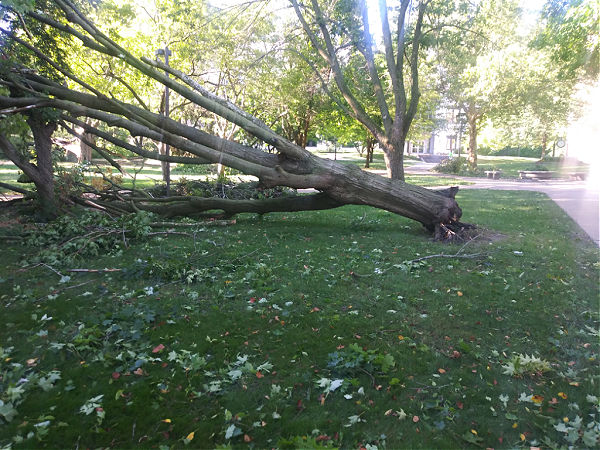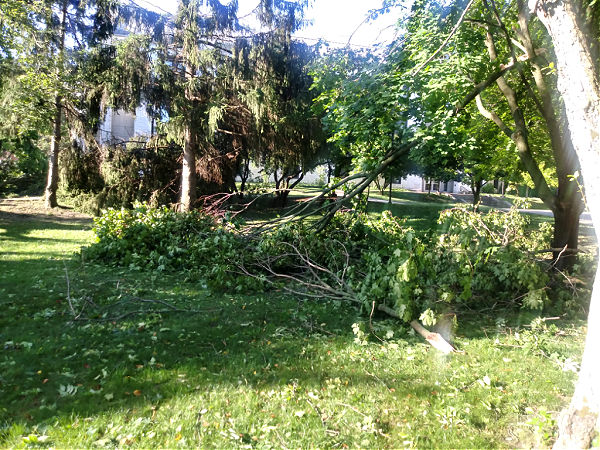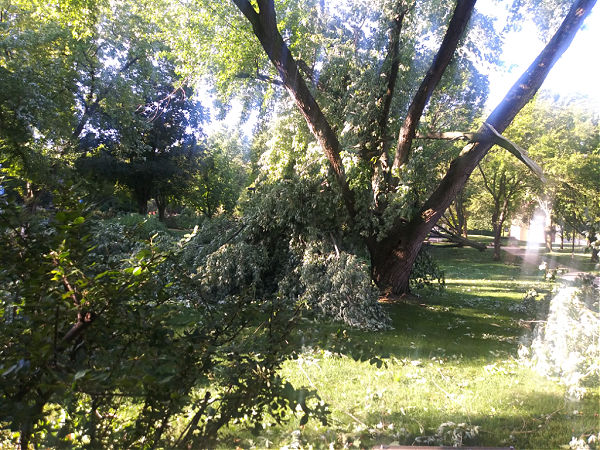 All campus retreat
The All Campus Retreat will take place in a virtual format on Monday, August 24th.  There will be general sessions in the morning as well as many afternoon concurrent sessions to choose from.  We encourage you to break out the blue and gold and tune in for important information.  Detailed itinerary and log in instructions will be shared next week.
Temporary smoking ban
As shared in the larger Augie Strong report, one of the changes made due to the COVID pandemic is a ban on smoking on the Augustana campus.  This includes cigarettes, vapes and Juul or similar products.  This is effective immediately and will continue for the duration of the 2020-2021 academic year.   Details on this policy as well as a map of areas adjacent to campus that are public easements is available here:  Temporary Smoke Free Campus
International Travel & High Risk Areas
Employees who have traveled internationally or to areas of the country designated as high risk by the CDC and are planning a return to on-campus work should contact the Office of Human Resources for further instructions.  Those with upcoming travel plans can also contact HR for information on whether a particular destination will require quarantine upon return.
Updates on email changes
As reported last week, a working group will be implementing strategies to improve our usage of campus email.  The first immediate steps are as follows:
HR Update will be used as the primary communication tool for all employee information.  We ask that rather than send an email out using the staff, administration or faculty lists that you instead send an email to hrupdate@augustana.edu with items that will be included in the weekly publication and archived for continued reference.
Student Update will be published every Tuesday and Thursday and send to all students.  Rather than emailing all students, please use this publication and sent messages to studentupdate@augustana.edu
In the coming weeks, access to email to all groups will be limited and hope we can begin changing our email habits right away.
Public Safety will be in charge of all Lost and Found items and will reach out to students via email when an item has been found. Please drop off all items (i.e. keys, wallet, personal items) to public safety if found. 
 
Scholarships for Speech Language and Hearing services
The Barbara A. Roseman Center for Speech, Language, and Hearing  is pleased to offer a  substantial scholarship for Augustana employees and their dependents. The Center is located in the newly expanded Brodahl Hall  and is a training site for undergraduate and graduate students in speech-language pathology. We provide assessment and intervention for individuals of all ages with any type of speech, language, or literacy need.  Our 12-week session starts Sept. 7 and runs through Thanksgiving break. We are able to see clients in-person or remotely through teletherapy. Space is limited, so if you are interested in securing a spot, please contact Dr. Stacie Greene, Center Director, at x7394 or staciegreene@augustana.edu. 
 
Thank you,
 
Dr. Stacie M. Greene, Ed.D., CCC-SLP (she/her/hers)
Assistant Professor, Communication Sciences and Disorders
Augustana College
 
Baby news
Megan Lorenz (psychology), husband, Richard and daughter, Anna are excited to announce the arrival of James Richard Lorenz to the world on July 26th! The family are over joyed to share the news of their newest bundle.
Augustana is blessed to welcome another beautiful bundle of joy to our growing baby boom this summer!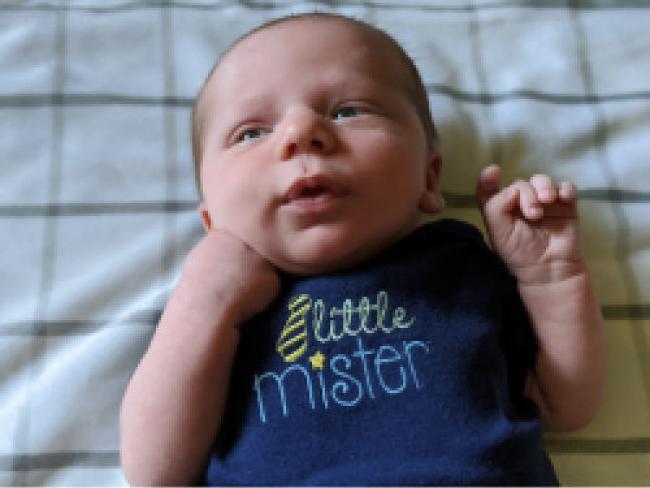 Welcome new employees
Our Public Safety team had several retirements in the last year and Chief of Police Tom Phillis is pleased to introduce you to several new members of his team.
Davarea Loggins, 1st shift Public Safety Officer
Chris Scheer,  2nd shift Public Safety Officer
Jama Schwegman, Dispatcher
Terrill Stephens, 3rd shift Public Safety Officer