HR update March 25, 2020
To keep communication as clear as possible, and archive it for later use, the Office of Human Resources will be sending out periodic updates using this format.
If you have information that you would like to disseminate to all employees, please send that to brittnidegreve@augustana.edu and we will coordinate adding the information to a future HR update.
For now, we would ask that you limit any mass communications to avoid confusion.
Temporary Work Assignments
For those employees with jobs that are affected by our move to distance learning, the HR Team is working on deploying several new teams and assignments for April and May.  
Please watch your email as we correspond with individual employees about possible temporary assignments.  Our hope is to complete this project and/or provide options for employees beginning next Monday, March 30th. 
If your department has an area where others could help and you have not yet shared this with the HR team, please email lauraford@augustana.edu.
Why you should walk
Dear colleagues,
 
Like many of you, I am scrambling to learn a screencast technology. I figured I could get some practice on a public-service announcement about why physical activity really is helpful when you are feeling stressed. Please find a 4-min video attached and feel free to share with whomever you wish. Take good care.
 
Best,
Tim Miur
(biology)
 
How to scan with Android or Google
Our colleague, Wendy Kelley (admissions), provided some helpful information for Google users to scan documents: See photos below
    1.Open the Google drive app
    2. In the bottom right, tap Add. 
    3. Select scan
 
Another great tip now for Android users: 
Open your camera app and point the phone at the document
The scanner will highlight the document's border with a yellow rectangle
Hit the scan button that appears and the documents will be stored in your gallery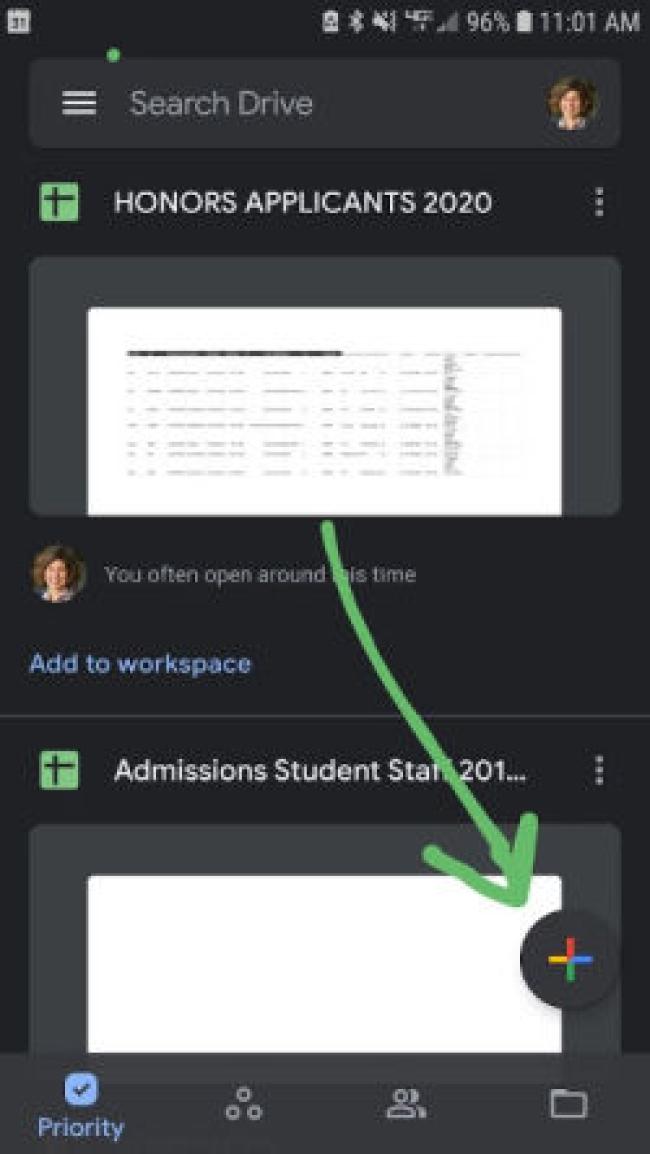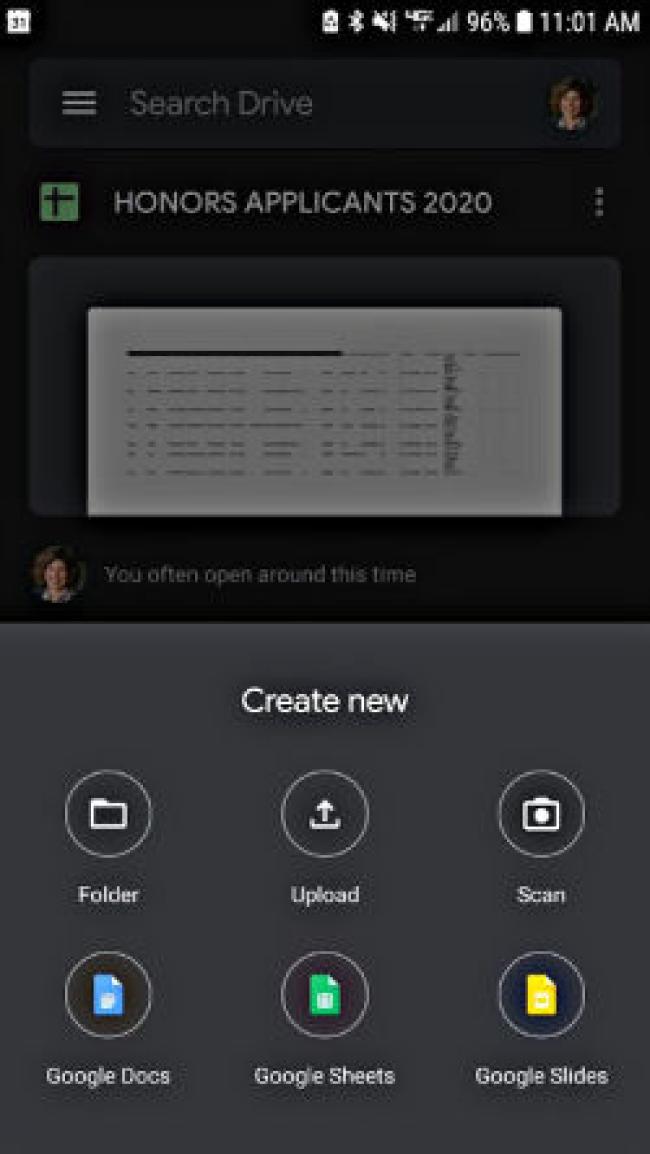 Scenes from campus
We will be dedicating this section to the hard working employees who are still working on the front lines at Augustana to keep it moving and taking care of the students.
If you are working on campus, please submit a photo of you in your department to brittnidegreve@augustana.edu. 
Our first spot light came in about a community member we all know and love:  Son Vu
Son Vu in dining prepared homestyle meals every evening for the students at our Greens after the early break was announced. As the week progressed we served much less than a quarter of what we normally do- most lined up to get some "home made dinner" from Son. She was not asked to do this, she knew the importance of "just doing it".
Son rarely works in the hot side of the kitchen yet that did not stop her. She was a woman with a mission, one instilled in her and branded with-in Augustana.  
After speaking with Son Friday she had received five messages from parents of international students thanking her. 
Thanks for listening, I am so proud of her!

Take care my friend!
Julie Ortscheid-Stone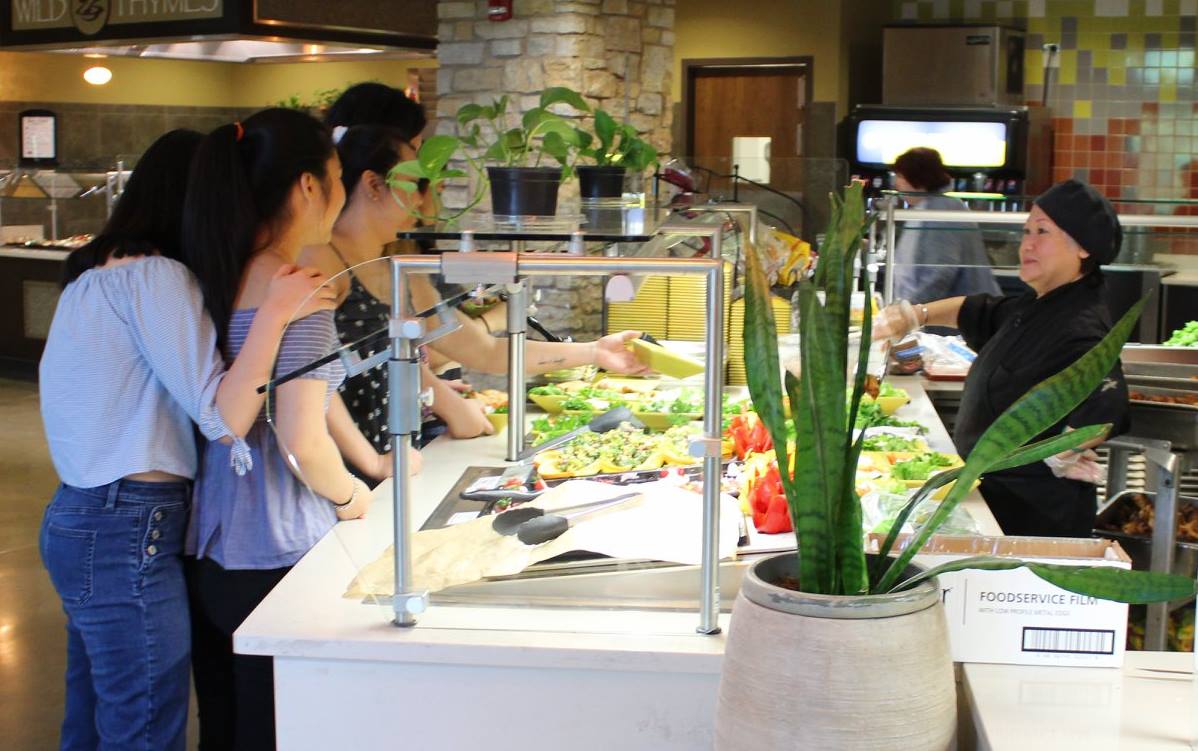 Temporary work location pictures
This piece has turned into one of our most popular segments of our update and we have YOU, Augustana community, to thank for that!
Please continue sending photos to brittnidegreve@augustana.edu.