HR update April 13, 2020
To keep communication as clear as possible, and archive it for later use, the Office of Human Resources will be sending out updates using this format.
If you have information that you would like to disseminate to all employees, please send that to brittnidegreve@augustana.edu and we will coordinate adding the information to a future HR update.
For now, we would ask that you limit any mass communications to avoid confusion.
COVID Furloughs
Due to a high volume of questions, we are repeating information regarding COVID furloughs available. 
As announced by President Bahls, given the CARES Act provisions, the option of a COVID Furlough is available to employees whose positions have little or no work available.   A detailed FAQ list about the COVID Furlough has been created to answer many questions. 
Employees who select a COVID Furlough:
Will continue to be eligible for any benefits selected during the open enrollment period and are responsible for the associated employee premium(s).
Will not be paid by Augustana, but instead will apply for unemployment compensation from the Illinois Department of Employment Security.    
Will have regular unemployment compensation supplemented by the federal "Plus Up" of $600 per week, up to a maximum of $1,017 per week. The federal Plus Up is scheduled to end on July 30,2020.
Will be asked to return to their regular positions once work is available.

Employees interested in the COVID Furlough must complete the request form and be approved through the Office of Human Resources.
The Office of Human Resources encourages and welcomes individual conversations about the details of the COVID Furlough. Please contact the office by calling 794-7352 or emailing humanresources@augustana.edu to set up a time to discuss this option.
Postcard Thank You
Thank you to the 38 colleagues who sent handwritten notes to some 5,000 Augustana College donors.  In this disruptive and confusing time, our donors appreciate feeling connected to the college and that their support is so greatly appreciated in good times and in challenging times.  We are Augie proud!

Judy Scarpinato
Director of Donor Relations and Stewardship
 
Membership and subscription renewal prohibition
As a means to control expenses over the remainder of the academic year, we are prohibiting the renewal of any memberships or subscriptions.
We realize that a select number of memberships and subscriptions are necessary to run critical functions of the college, so any renewals that must continue will require the approval of the CFO (Kirk Anderson) and Controller (Jacob Bobbitt). This request will be in effect until further notice. 
Augustana and City of RI Wellness Clinic update from NP Tammy Torsch
As COVID cases begin to hit a little closer to home I want to reach out and review how we are handling things at the Wellness Clinic.
First, as best practice and to minimize exposure for folks in need of non-virus-related medical needs I would like to remind you to follow this protocol if you need to be seen at the Wellness Clinic:
Please always call prior to coming and be prepared to answer these questions:
Do you have fever or respiratory symptoms (shortness of breath, chest tightness, wheezing, cough)?
Have you traveled to an area that has large numbers of COVID within the last 14 days?
Have you had close contact (within 6 feet and longer than 2 hours) with a person within 14 days of your symptom onset that has had laboratory confirmed COVID-19 infection?
If you can answer "YES" to any ONE of the above questions, PLEASE FIRST call the FREE telehealth options:
If you are unable to access the above resources for any reason, you may access the Genesis COVID-19 hotline at 563-421-3820 or Unity Point at 1-800-424-3258.
Telehealth will evaluate and treat your symptoms if they feel treatment is warranted.  If you have additional needs after your telehealth visit, we are happy to evaluate and treat you by phone and/or determine whether an in-person visit is necessary during this time of shelter-in-place.
If entering the Wellness Clinic prior to calling, you will be screened and if positive, will be sent home to follow the protocol outlined.  Telehealth services will determine if you need a COVID test.  They have the ability to order the test directly, saving steps, time, and exposure. I do not have the ability to directly order COVID testing.  I am required to go through a process of consulting medical directors who will determine whether an order is justified, delaying the process.
If you enter the Wellness Center in-person with symptoms, due to concern of the unknown the Wellness Center may need to close until the area is terminally cleaned, rendering us useless for other medical needs. In order to better utilize resources, it is imperative to first call.
Rock Island Wellness Clinic phone number: 309-732-2990
Augustana Dining recipes
With this chilly morning go ahead and warm your self up with these campus favorites shared by our Dining department.
Enjoy making this Bang Bang Chicken for lunch with a little kick! Followed up with our S'mores Bars. Try and NOT take a nap after this delicious feast.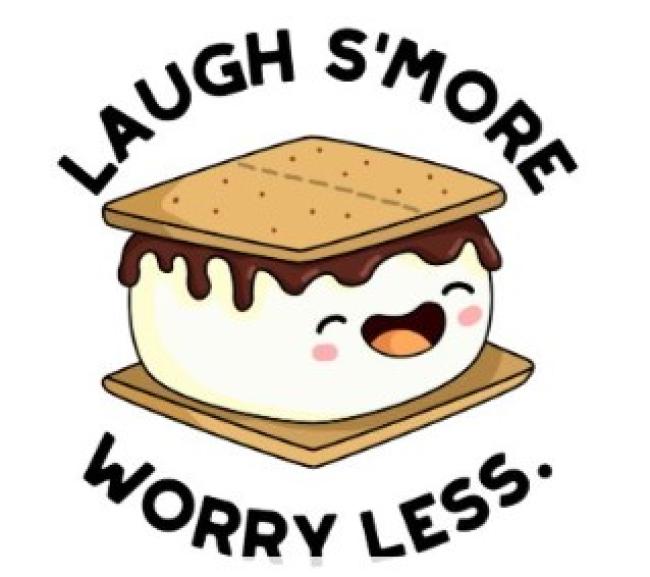 Virtual offices and co-workers