HR update April 20, 2020
To keep communication as clear as possible, and archive it for later use, the Office of Human Resources will be sending out periodic updates using this format.
If you have information that you would like to disseminate to all employees, please send that to brittnidegreve@augustana.edu and we will coordinate adding the information to a future HR update.
For now, we would ask that you limit any mass communications to avoid confusion.
Wearing Masks on Campus
In line with CDC guidelines, and to do our part in stopping the spread of the COVID 19 virus, employees who are working on campus are expected to wear masks. Ellen Dixon from the Theatre Department is taking the lead on creating washable masks.  If you have sewing skills, we would welcome your assistance and reimburse you for supplies. 
If you are planning to visit campus, even for a short period, please plan to wear a mask.  For those with private offices or work areas, masks must be worn in common areas.
If you are available to help with mask making, or need a mask before returning to campus, please email humanresources@augustana.edu.
 
It begins with "A"
Congratulations to our Admissions Team who went virtual with this signature event.  175 prospective students joined the event which concluded with a virtual gong ring for those making a decision to attend Augustana.
Colleagues from Advising, OSID, OSL, Residential Life, Dining and Financial Aid were part of the effort as well. The quick response and ability to keep our students engaged is amazing...but not unexpected!
Fitness Friday Thank You
A thank you to Ben Hermann and Tanner Logan '18 who led our Fitness Friday session last week.  If you missed it, it's a recorded workout and you can view it here:  Worship Workout
We've gotten positive feedback so we will continue to offer these each Friday.
 If you have an idea for a colleague that might want to lead a future workout, please email brittnidegreve@augustana.edu
 
New hobbies?
We'd love to hear what you and your family are doing during your stay at home period?  
Beth Melton (dining services and student accounts) took advantage of the winds over the weekend and took up kite flying this with her daughter Paige.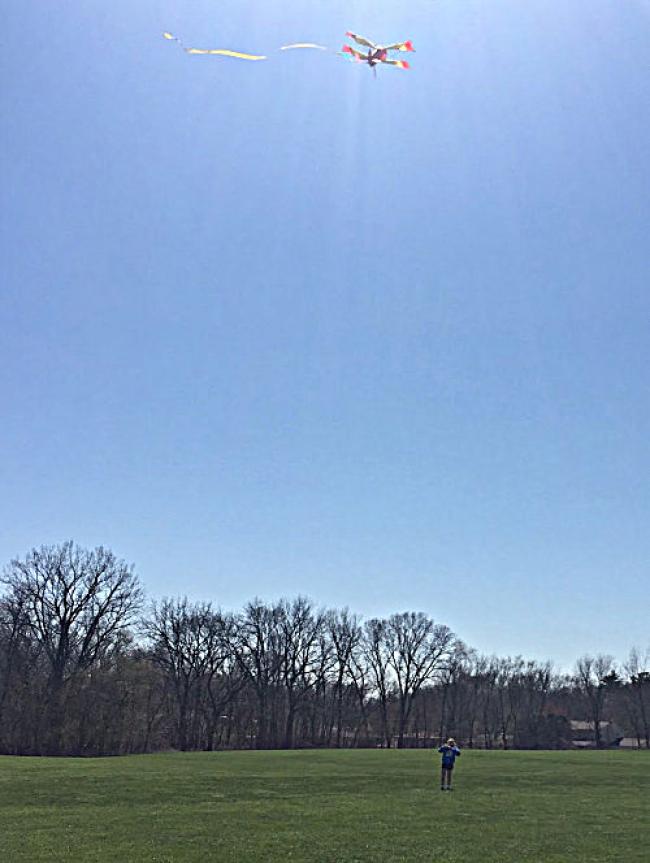 Augustana Dining recipe
Vicky Ruklic, (Tredway Library assistant) was daring enough to make the Aloo Globi recipe shared by our Dining team. Aloo Globi is a delicious vegetarian dish from the Indian culture made with potatoes, cauliflower, and Indian spices. Vicky chose to add some chickpeas to the flavorful dish for her add touch.
Go Vicky, your nailed it!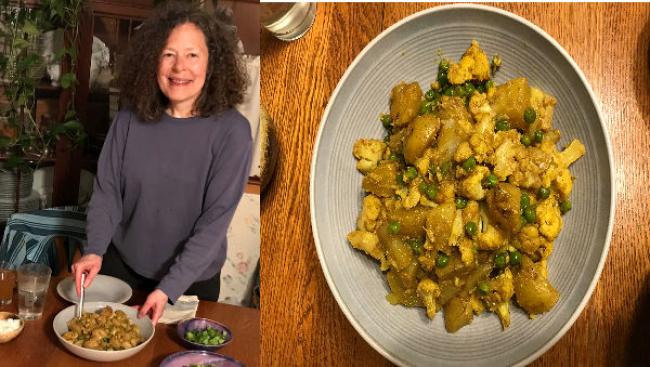 Monday humor
Just a little humor to brighten your Monday morning!