HR update April 24, 2020
To keep communication as clear as possible, and archive it for later use, the Office of Human Resources will be sending out updates using this format.
If you have information that you would like to disseminate to all employees, please send that to brittnidegreve@augustana.edu and we will coordinate adding the information to a future HR update.
For now, we would ask that you limit any mass communications to avoid confusion.
Administrative Professionals Day
Enjoy this video we created to say a HUGE thank you to all of our administrative staff that works hard to keep the departments running smoothly even through these uncertain times. 
Taking care - Blue Cross Blue Shield
COVID-19 has changed life for all of us. While we try to keep ourselves and each other safe from the physical effects of the virus, this new way of life can also affect our emotional health.
You or your loved ones may feel worried, afraid or lonely. It's important to take care of your mental health to cope with the changes ahead. We want you to know we're here for you during this challenging time.
Reach out for Support
Mental health benefits are included with your plan. Find a provider on Blue Access for Members
You may be able to have a Virtual Visit through MDLIVE

Talk with your doctor to make sure you have the medicine you need on hand.

Call us at the number on your member ID card if you have questions about benefits or mental health care needs.
More Resources
Centers for Disease Control and Prevention (CDC)
Substance Abuse and Mental Health Services Administration (SAMHSA)
Take care and be well. We'll get through this together.
Hobbies and more
Thank you to all that continue to share their photos showing their new working from home offices, co-workers, Augie pride, hobbies and much more! 
We love being able to stay connected with one another and can't wait to see you all again. 
Katie Hanson (english department) and Dr. David Crowe (english department) showcasing their #augustanacollege pride for afar, although they wish they could be on campus with their students. 
Laura Kestner-Ricketts (CORE) said she has been cleansing the soul by digging in the dirt and working on finishing her flagstone fire pit. She can't wait to have a victory toast with some marshmallows when it is all done.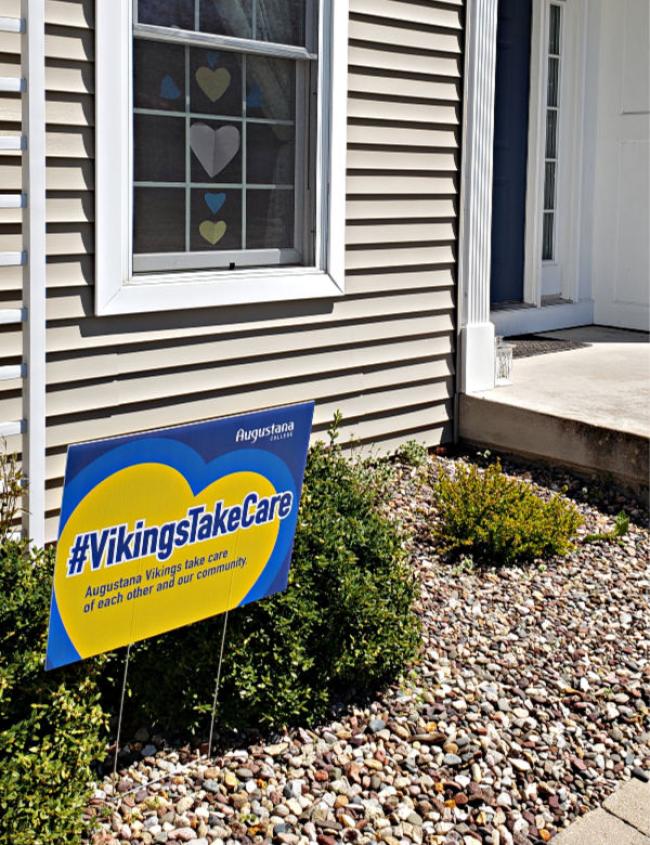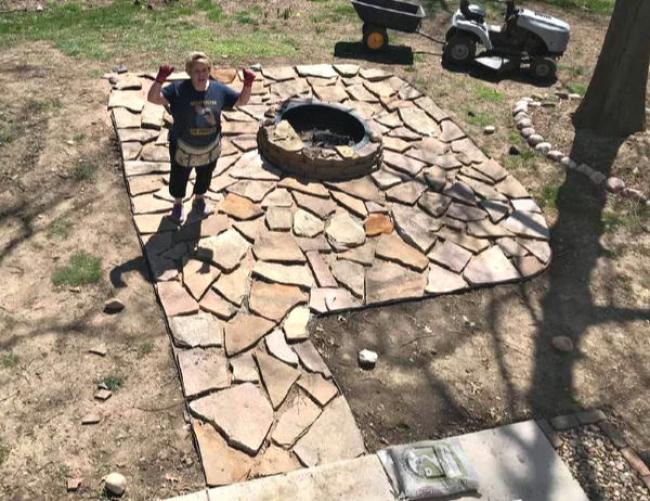 Fit Fridays - Yoga
IT'S FIT FRIDAY!
We have a special guest this week, Shubhangi Garg, who is the yoga instructor for Pepsico Rec Center.  She will be teaching a beginner class today at noon using the Zoom app.
To join the class please follow the steps below: 

Zoom
Note: See Step #3 below as added security measure.
 (if you have not done so): Go to Zoom.us and create an account.                        
 Use meeting ID 874-475-6242                          
 Use ID number: 879568 to enter virtual waiting room. The instructor will admit you!
Mute your sound once admitted unless you need to speak to instructor briefly at the beginning or at the end of class
Let's grab those yoga mats and get to stretching!