HR update April, 27, 2020
To keep communication as clear as possible, and archive it for later use, the Office of Human Resources will be sending out updates using this format.
If you have information that you would like to disseminate to all employees, please send that to brittnidegreve@augustana.edu and we will coordinate adding the information to a future HR update.
For now, we would ask that you limit any mass communications to avoid confusion.
A few Augie cares signs remain
We've had some requests for additional signs and at this point, there are a few remaining in Founder's Circle.  We welcome your pictures of you and/or family members with your sign!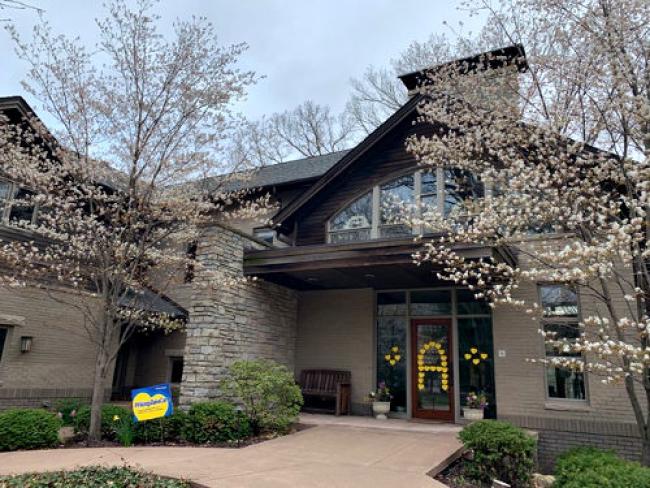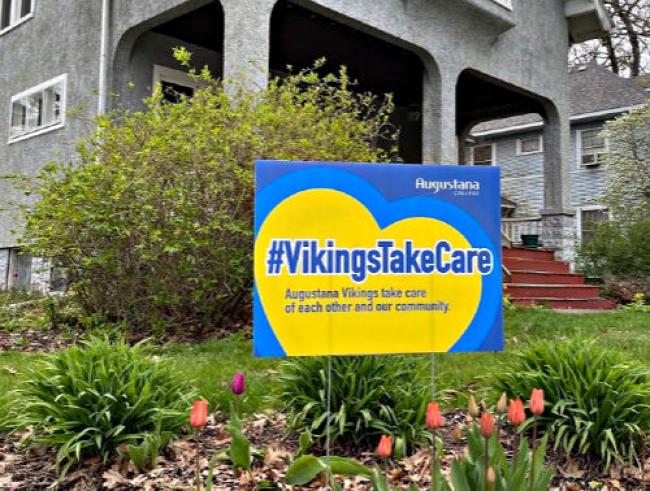 Stay at Home Order Extended
With the extension of the Illinois Stay at Home Order, our current guidance for on-campus work continues.  Work on campus is only allowed with approval from a supervisor and a mask must be worn in areas where it is possible to come in contact with others, as well as in common areas.
Employees who are working remotely should continue to log hours as instructed and when less than normal work is available, should be using the college provided COVID leave.  As COVID leave is depleted, sick or vacation time should be used.  
 
Welcome the newest Viking
Kristina Zimmerman '09 (ITS) and husband Grant are pleased to introduce  Clark Nils Zimmerman.  Clark was born one month early on February 13th (his due date was March 13th). He was born 5 lb 11 oz and 19 in. Despite the early arrival, both Clark and Kristina are doing well.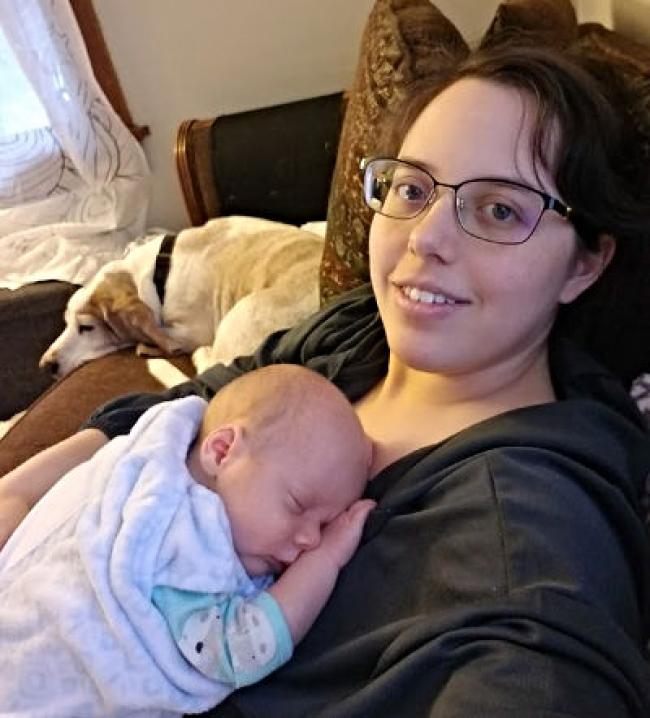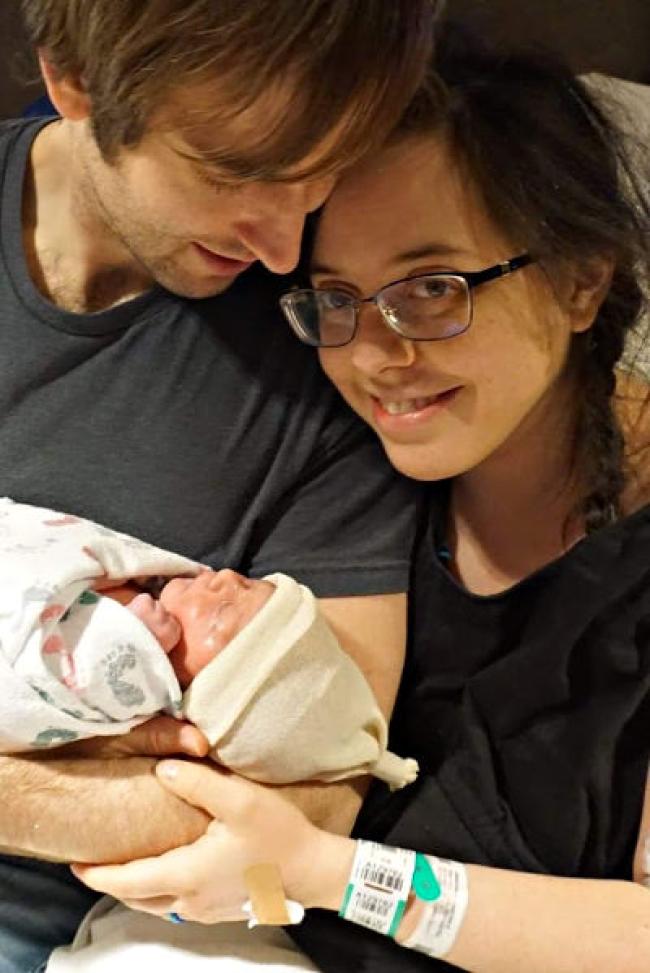 Retirement celebration goes virtual
We have 10 retirees this year and our usual celebration will be replaced with virtual fun.  If you've been saving May 11th on your calendar, please feel free to clear that hold and we will keep you updated as our new plans are finalized.  This year we will be honoring the following community members who have, or will be, retiring:
Maxine Bultynck
Dennis Corwin
Jack Dunkin
Diane Hamann
Mary Horton
Joni Mack
Richard Priggie
Renee Poust
Dawn Tilp
Nancy Wray
Financial wellbeing
TIAA has created some excellent resources for members about options and resources during these turbulent times.  We encourage you to take advantage of this information that explains new options for loans and withdrawals available to employees.
Jean day for a cause
Wear jeans on Wednesday, April 29th to take a stand against sexual violence!
Why Denim? 
An 18-year old girl is picked up by her married 45-year old driving instructor for her very first lesson. He takes her to an isolated road, pulls her out of the car, wrestles her out of one leg of her jeans and forcefully rapes her. Threatened with death if she tells anyone, he makes her drive the car home. Later that night she tells her parents, and they help and support her to press charges. The perpetrator is arrested and prosecuted. He is convicted of rape and sentenced to jail.
He appeals the sentence. The case makes it all the way to the Italian Supreme Court. Within a matter of days the case against the driving instructor is overturned, dismissed, and the perpetrator released. In a statement by the Chief Judge, he argued, "because the victim wore very, very tight jeans, she had to help him remove them, and by removing the jeans it was no longer rape but consensual sex."
Enraged by the verdict, within a matter of hours the women in the Italian Parliament launched into immediate action and protested by wearing jeans to work. This call to action motivated and emboldened the California Senate and Assembly to do the same, which in turn spread to Patricia Giggans, Executive Director of Peace Over Violence, and Denim Day in LA was born. The first Denim Day in LA was in April 1999, and has continued every year since.   
Post a picture of yourself in denim on social media with the hashtag #Augie4Survivors and be sure to tag the Sexual Health and Violence Prevention Committee (@AugustanaSHVP). 
**You can also email your picture to Emilee Goad and Kirby Stockwell so we can include it in posts throughout the day showing all who are participating!