HR update May 1, 2020
To keep communication as clear as possible, and archive it for later use, the Office of Human Resources will be sending out updates using this format.
If you have information that you would like to disseminate to all employees, please send that to brittnidegreve@augustana.edu and we will coordinate adding the information to a future HR update.
For now, we would ask that you limit any mass communications to avoid confusion.
Happy May Day - show us your spring clean up
It's May Day today!  Since we won't be having our spring clean up on campus, we are guessing many of you are doing your own "mulch madness" or spring clean up at home.  We'd love to share your pictures.  Just send them to brittnidegreve@augustana.edu.
TIAA webinars
Each month, TIAA hosts a number of webinars with a wide variety of topics.  This month's selections are listed below.  Registration is free for employee. 
Estate planning basics
May 12 at 12 p.m. (ET)
Ensuring that our assets will pass to loved ones and causes that are near and dear is important to most of us. Discover the components of a basic estate plan and strategies to ensure that your wishes are met.
 
Start to Finish: The early career woman's guide to financial wisdom
May 12 at 3 p.m. (ET)
When women are starting their careers, there's a lot to consider—career goals, job satisfaction, achieving a work/life balance. But it's important to also consider retirement. Discover how establishing a plan now can help establish your financial future.
Market proof your retirement
May 13 at 12 p.m. (ET)
In retirement—and the years leading up to it—protecting your savings becomes just as important as growing it. Join us to learn how to create your own personal pension with TIAA Traditional, offered by Teachers Insurance and Annuity Association of America (TIAA).
Paying Yourself: Income options in retirement
May 13 at 3 p.m. (ET)
Learn the rules that govern retirement assets and find out when to consider using different income sources.
The 411 on 529 college savings plans
May 14 at 12 p.m. (ET)
Learn how 529 college savings plans work and how to invest in one for a child, grandchild, yourself or other loved one.
The SECURE Act revealed
May 14 at 3 p.m. (ET)
The SECURE Act (Setting Every Community up for Retirement Enhancement Act) passed on December 20, 2019, made sweeping changes to the retirement plan landscape. Learn about the changes and how they impact your retirement planning considerations.
Denim day pictures
Thanks to all who shared their denim pictures and participated in denim day.  Here are a few of the great shots from Wednesday.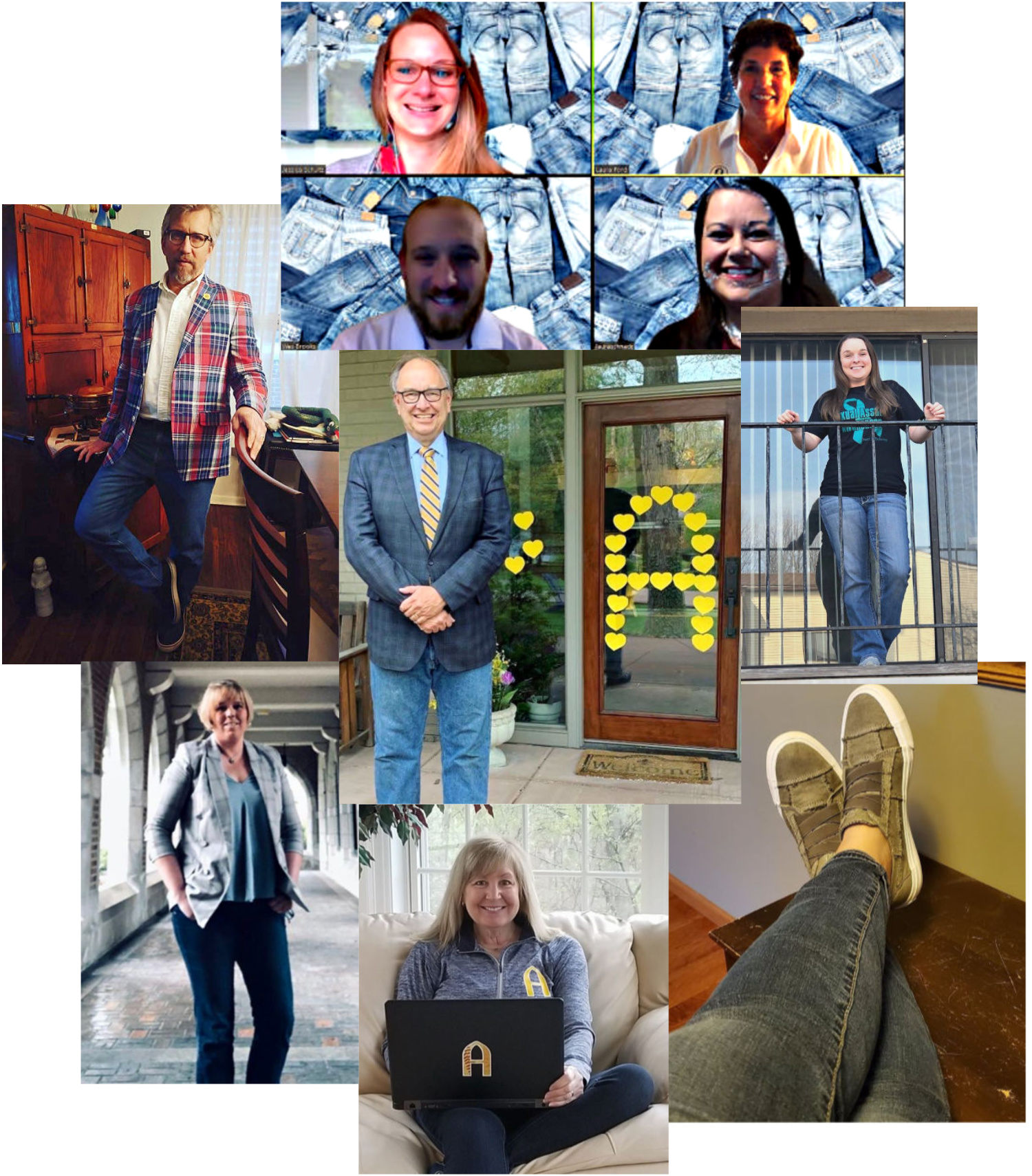 Fit Friday
Whose ready to dance this Friday away?
Come join Lisa, our Zumba instructor from Pepsico Center at noon today!
To join the class please follow the steps below: 

Zoom
Note: See Step #3 below as added security measure.
 (if you have not done so): Go to Zoom.us and create an account.                        
 Use meeting ID 874-475-6242                          
 Use ID number: 879568 to enter virtual waiting room. The instructor will admit you!
Mute your sound once admitted unless you need to speak to instructor briefly at the beginning or at the end of class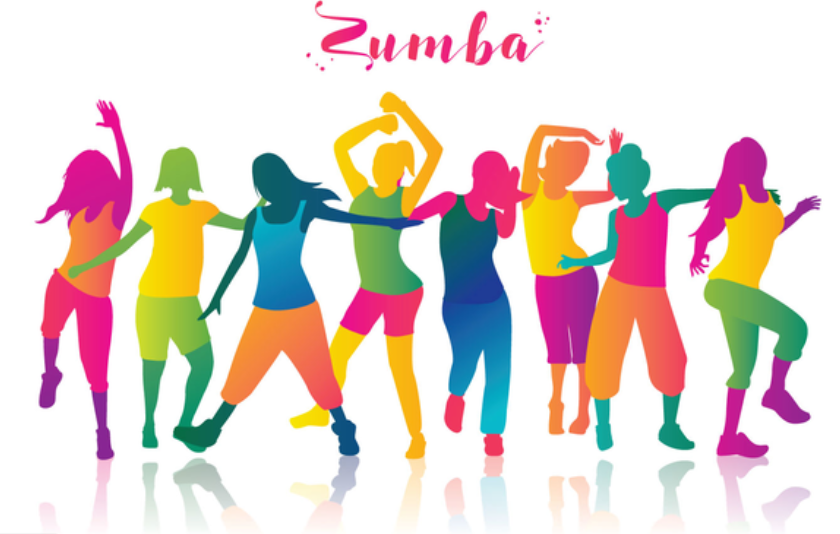 Drive by birthday
A fun and popular way these days to celebrate a loved one's birthday while still practicing social distancing is to do a drive by birthday party.
Josh Becker (Grounds Manager) and his family got creative in celebrating daughter Carlie's 9th birthday.  Along with yard signs, a car parade of friends and family came together for an unforgettable celebration.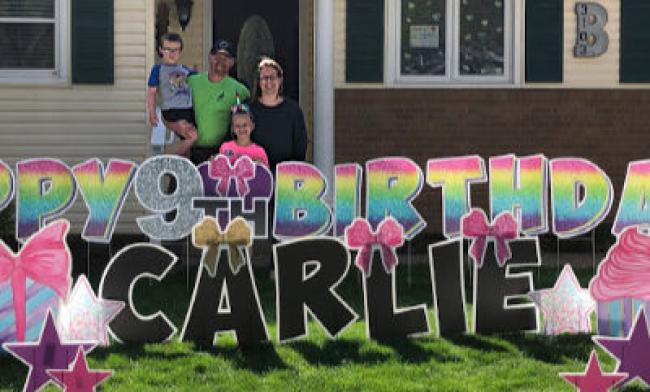 Augustana Dining - Nailed it/Failed it
Heather Hufford (advancement) was daring enough to try the Pickle Roll Pizza and completely nailed it. She even received the nod of approval from her 26 year old!