HR update May 12, 2020
To keep communication as clear as possible, and archive it for later use, the Office of Human Resources will be sending out updates using this format.
If you have information that you would like to disseminate to all employees, please send that to brittnidegreve@augustana.edu and we will coordinate adding the information to a future HR update.
For now, we would ask that you limit any mass communications to avoid confusion.
Carnegie Dartlet presentation
Over the last several months, Augustana College has partnered with Carnegie Dartlet—a reputation research and strategy company—to clarify and define who we are as an institution of higher learning. 
To share the results with you, 
May 12 at 2:30 p.m.
Augustana and Carnegie Dartlet are hosting a 60-minute virtual presentation of the results. The presentation will be hosted via Zoom in a webinar format. The Zoom links are below.
Carnegie Dartlet
Password (for computer and phone connections): 332149
Phone one-tap
1-646-876-9923
1-301-715-8592
Join by Telephone/Dial In (For higher quality, dial a number based on your current location)
Webinar ID: 914 9951 0953
1-646-876-9923
1-301-715-8592 
1-312-626-6799
1-669-900-6833
1-253-215-8782
1-346-248-7799
Summer Furloughs
Last week, the college made the difficult decision to furlough 36 positions during the months of June and July.  Positions were selected based on reduced work on campus during these months.  People in positions that will be affected have been personally notified.
During this period these employees are eligible for enhanced unemployment compensation and Augustana health insurance. While on furlough, employees are unable to complete Augustana duties and will indicate this with out of office messages on email and voicemail accounts.  The summer of 2020 will be a very different time period for the college and we appreciate your patience as staffing levels are different than usual.
Reminder - Carver PE Center is Closed
As a reminder, the Carver Physical Education Center is closed and can not be used.  
This includes all employees, students, and other members of the Augustana community.  Due to the Illinois Stay at Home Order, the building is closed and regular cleaning is not being performed.  
Blue Cross Blue Shield at Home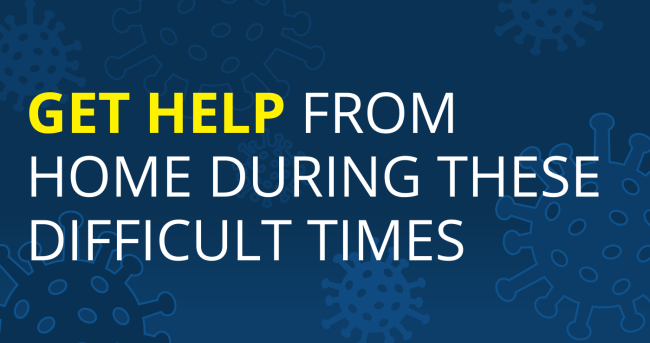 Whether you need care for COVID-19 or another health condition, there are ways to get help without leaving the comfort and safety of your home.
Schedule a Virtual Visit by phone, mobile app or online video
Your benefit plan includes 24/7/365 access to Virtual Visits*, powered by MDLIVE. Virtual Visits gives you access to board-certified doctors for many non-emergency health situations. Virtual Visit doctors may also send e-prescriptions to your local pharmacy when necessary.
Schedule your Virtual Visit by visiting MDLIVE or call 888-676-4204.
Call the BCBSIL 24/7 Nurseline
You can to talk to a nurse about your health questions or concerns. Our nurses are on-call 24/7 at 800-581-0368.
Worried that you or a family member has COVID-19?
If you start to see symptoms, such as fever, cough or trouble breathing, it's time to call your doctor or an urgent care center. Call 911 or go to the nearest emergency room immediately if you are struggling to breathe or have bluish lips or face.
Remote library assistance
The library is pleased to announce that we will be launching a new, streamlined website on June 24. Included in the benefits to this change are: 
discovery-style resource search that allows you to search physical and electronic resources simultaneously,
a re-organized website that will make it easier to locate resources and other helpful information,
and the ability to log in using your Augie username and password.
Please watch for additional information coming closer to the date. 
Baby on board!
Caroline Swiderski '16 (advancement) and her husband, John '16, were able to welcome their beautiful baby girl Blaire Catherine Swiderski on May 8.
Mommy and baby are doing great!
Wendy Wood (bookstore) was able to meet her newest grandson Luke Charles on May 8. He came 3 weeks early weighing in at 6 lbs 13 oz.
He was just so ready to meet grandma and the rest of his family.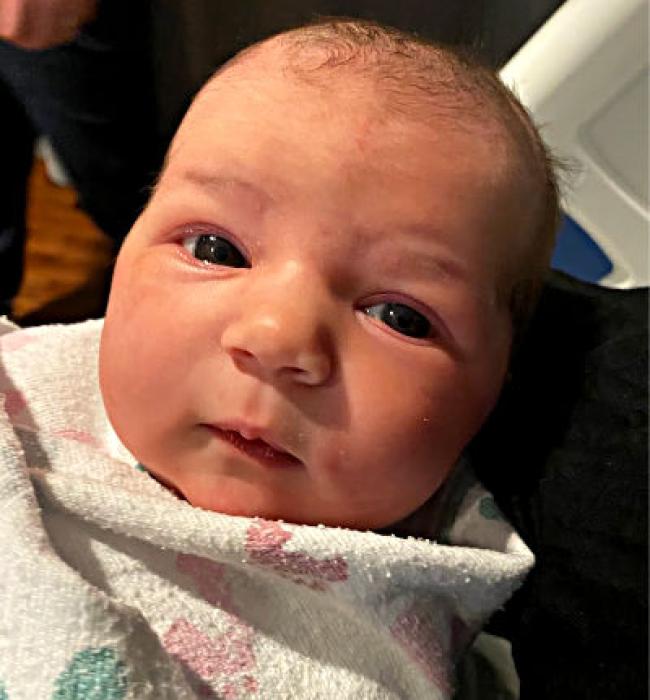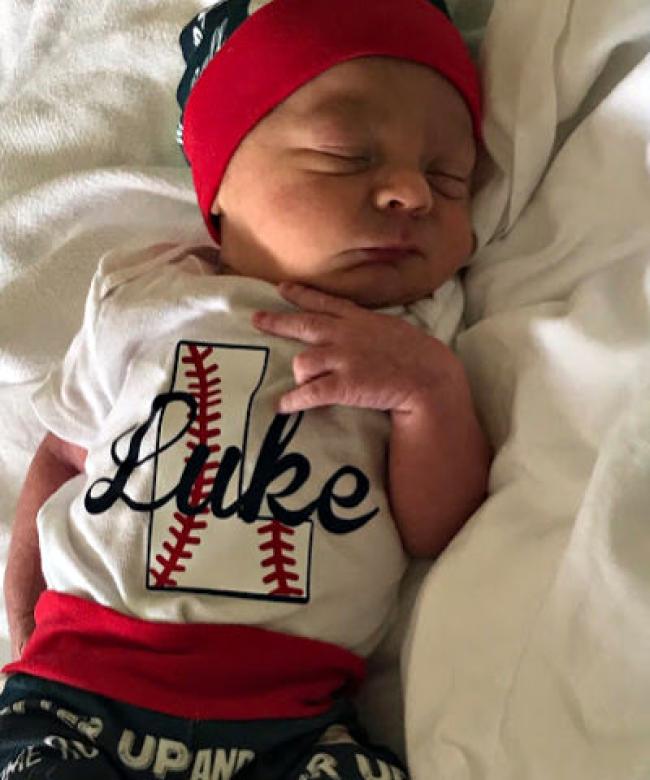 Mother's Day and tacos
What a beautiful combination!
This is just how the Kilker family celebrated their mom this year.
Ashley Kilker's (human resources) neighborhood stepped it up a notch by not just ordering tacos so mom didn't have to cook but ordered a taco food truck to honor mom on this special day.