HR Update January 20th
To keep communication as clear as possible, and archive it for later use, the Office of Human Resources will be sending out updates using this format.
If you have information that you would like to disseminate to all employees, please send that to hrupdate@augustana.edu and we will coordinate adding the information to a future HR update.
For now, we would ask that you limit any mass communications to avoid confusion.
COVID vaccine information
News coverage, as well as conversations, about the COVID vaccine is everywhere. Sometimes what we learn in one place contradicts another. So, this message is intended to clarify what Augustana College leaders know today.
Rollout of the COVID vaccination is controlled by state and local health departments. We will continue to be in contact with and watch for updates from the Rock Island and Scott County health departments, as the situation remains very fluid. Employees may receive the vaccine in either the state the employee works in or the state the employee lives in.
Illinois information
Education employees who qualify for Phase 1B vaccination in Illinois include K-12 education employees only. It is our understanding that Augustana employees will not be included in Phase 1B vaccination; the Federation of Independent Illinois Colleges and Universities (FIICU) which Augustana is a part of, is advocating for reconsideration; we will provide updates if this information changes.  

If nothing were to change and while we cannot predict, we are hopeful that higher education employees will be included in Phase 1C, but this group has not yet been defined.

Rock Island County began Phase 1A vaccination  on January 12, 2021, and county public health leaders expect this phase to last through February 2021. No timeline has been offered as to when other vaccination phases will occur.

On January 15, Gov. Pritzker indicated that depending upon the availability of vaccines, a possibility exists for workplace vaccinations. He clarified, however, that partnerships with drug stores and health care systems would be the most likely channel for the foreseeable future.
Iowa information
Scott County is currently administering the vaccine to health care workers and long-term care residents only (Phase 1A). 

Like Illinois, Iowa will distribute the vaccine in its Phase 1B to K-12 education employees only. Phase 1C has not yet been defined. 
General information
As the College has done since March, we are co-existing with COVID-19 by adhering to public health guidance. At this time, we are unaware if future guidance will call for or even allow the vaccine to be distributed on campus and how those individual appointments would be managed.      
The President's Office and the Dean of Students Office will monitor vaccine information and we will provide updates as pertinent information becomes available. 
Please continue the ongoing commitment of the Augustana Strong mitigation efforts such as masking, physical distancing, cleaning / wiping down surfaces, and proper hand hygiene. That commitment thus far has resulted in the contact tracing program identifying no confirmed cases of transmission in the classroom. 
Flex spending rollover changes
On December 27th, congressional action created new rollover rules for flex spending plans.  As a result, the grace period for using 2020 flex dollars will extend until December 31, 2021.  Similarly, flex dollars set aside in 2021 will be avaialble through December 31, 2022.
Our flex vendor will automatically apply previous flex dollars to current expenses.
Self care & benefits review
It's another new year, another chance to start fresh. But if grand New Year's resolutions aren't your style, there is one easy way to keep on top of your health: Brush up on the benefits that come with your health plan. It's a simple way to pay more attention to your health.
This article from Blue Cross Blue Shield of Illinois will take you though a check up on the information avaialble.
Learning commons newsletter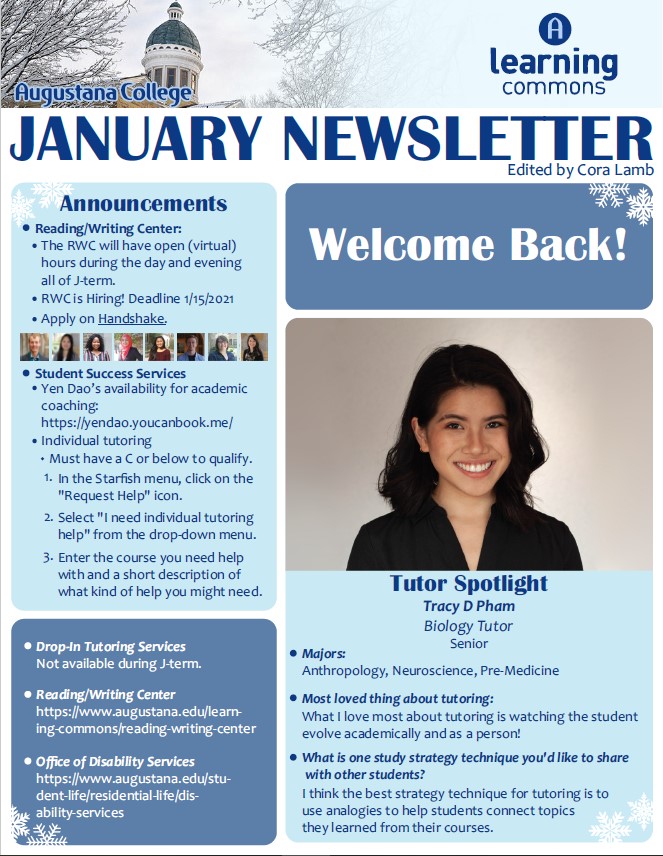 Feedback on email changes
Earlier this year, a small group worked on implementing changes to our email procedures, tools and access based on survey feedback.  We welcome your feedback on these changes as we look to finalize these changes.  Feedback from this survey, will be combined with feedback from student focus groups.  Please take a moment to answer a very quick survey prior to February 1.
Welcome!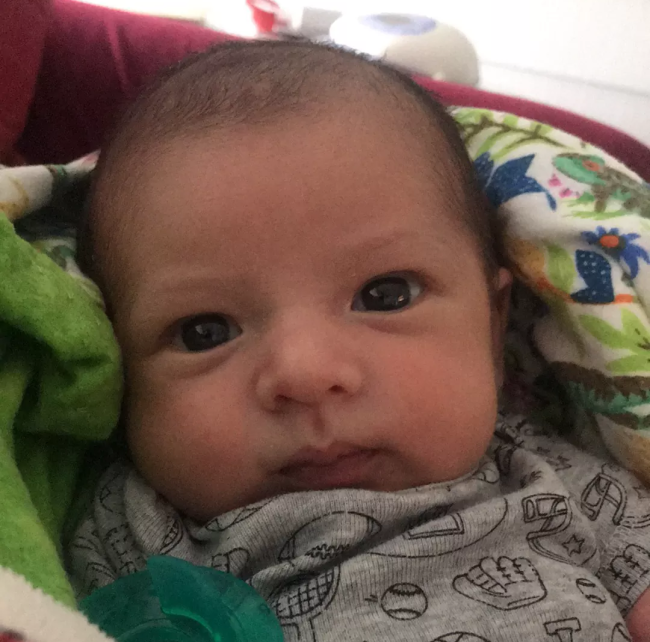 Congratulations Kai Swanson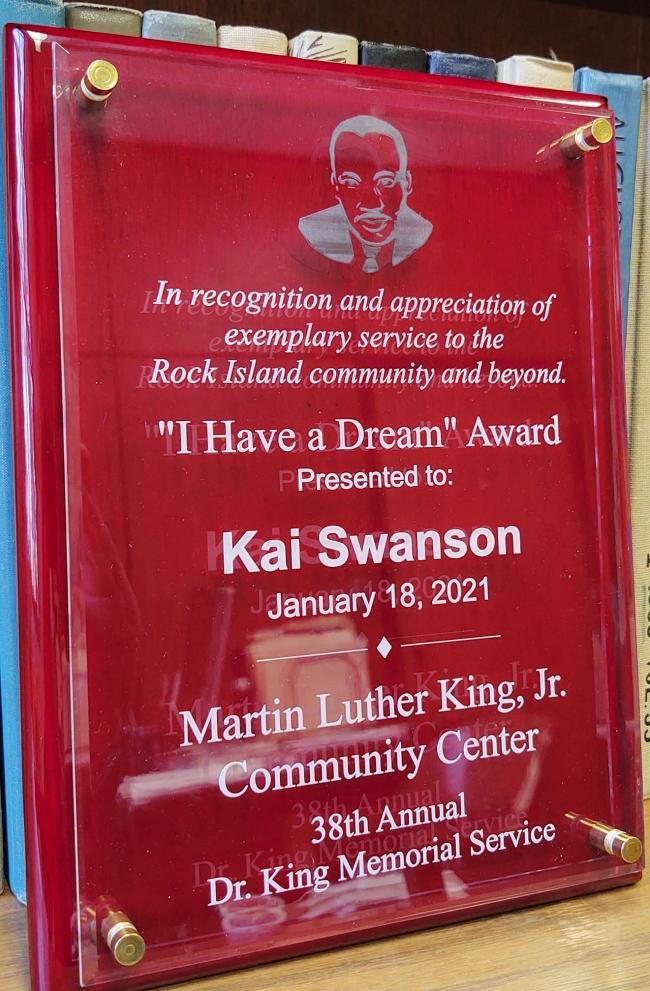 Library items available for campus use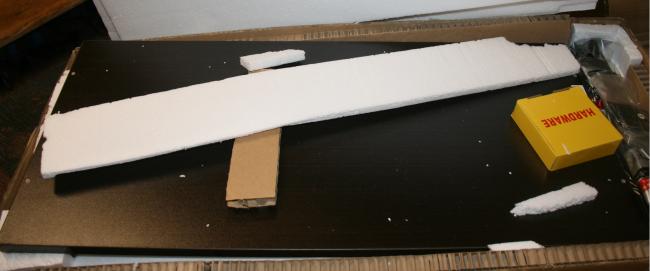 The items pictured are no longer used by the library and looking for a new home.  If you are interested please contact Vicky Ruklic at x7266 or vickyruklic@augustana.edu