HR Update February 17th
To keep communication as clear as possible, and archive it for later use, the Office of Human Resources will be sending out updates using this format.
If you have information that you would like to disseminate to all employees, please send that to hrupdate@augustana.edu and we will coordinate adding the information to a future HR update.
For now, we would ask that you limit any mass communications to avoid confusion.
Updated travel guidance for Augustana employees
The Augie strong task force provides the following guidance to employees.
Members of the Augustana campus community with personal international travel plans are strongly encouraged to reconsider their travel plans. Travel advisories from the Centers for Disease Control (CDC) based on the spread of COVID-19 are quickly evolving and must be carefully monitored, along with guidance and expectations issued by the college. 
The college's travel policies also are informed by the Illinois Department of Public Health, which may impose additional requirements of travelers, including quarantine periods, separate from the requirements listed below.
 
International Travel
 
Employees who plan to travel internationally must inform Human Resources of their travel plans in advance of departure. New CDC guidance requires international travelers traveling by air to:
Get tested no more than 3 days before you travel by air into the United States.

Show your negative results to the airline before you board your flight, or be prepared to show documentation of recovery (proof of a recent positive test and a letter from your healthcare provider stating that you were cleared to travel).

The CDC recommends getting tested 3-5 days after travel and stay home and self-quarantine for a full 7 days. If you don't get tested a full 10 days of self-quarantine is recommended.
Avoid being around people who are at increased risk for severe illness for 14 days whether you get tested or not.
Employees must work with Human Resources to discuss leave options available during any required self-isolation period.
Domestic travel
 
At this time, there are no restrictions on domestic personal or college-business travel. Of course, travelers should follow all steps outlined by the CDC to prevent the spread of contagious illnesses such as COVID-19.
 
Future changes and flexibility
 
Please be aware that the situation is being monitored on a daily basis, and restrictions on travel — whether internationally or domestically — are subject to change. This means that a trip that was approved today could be declined tomorrow. 
 
We appreciate your understanding and flexibility as we work to promote the safest environment for everyone.
Swenson center lunchtime lecture - March 2nd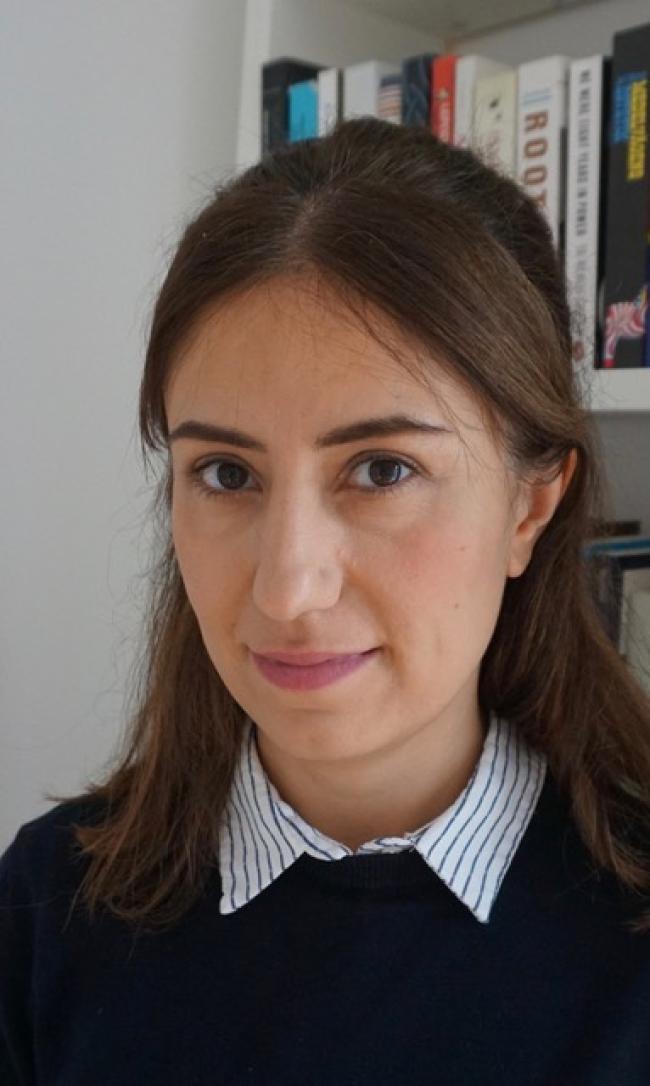 The Swenson Center is excited to present the second lecture in our new Lunchtime Lecture series on Tuesday, March 2 at noon with a lecture by Dr. Nevra Biltekin of Stockholm University. Dr. Biltekin's research centers on the history of diplomacy and transnational migration. Her talk will focus on the Swedish Women's Educational Association (SWEA), and will specifically look at how Swedish and Swedish-American women in the United States engaged in activities connecting the United States and Sweden. Research findings show that women actively engaged in, and vigorously nurtured, cultural, social and business-related contacts with the old homeland. By establishing transnational connections, women became prominent actors in upholding and redefining Swedish-American relations. Dr. Biltekin's talk is titled, "Immigrant Diplomacy: The Swedish Women's Educational Association (SWEA) and Swedish-American Relations". The talk will be followed by a live Q&A with the speaker. 
For more information and to register for the talk, visit: https://augustana.edu/about-us/news/lunchtime-lecture-series
Registered participants will receive a link to the Zoom meeting via email on March 1. 
All employee handbook
With the hardwork and input of many, we have now released a new policy document for all employees.  The All Employee Handbook is a companion to the faculty handbook and a replacement document for the former staff and administrative employee handbook.
We hope this will be a helpful reference for employees with policy questions, although the Office of Human Resources continues to welcome your individual questions by phone, email or visit.
Staff and Administrative employees will find a section with policies that only apply to non-faculty employees.
Please take a look as your schedule allows.
In addition, a pdf version is avaialble for those who would prefer to print the document for future reference will soon be available on the website as well or you can receive a pdf version by emailing humanresources@augustana.edu.
Temporary help needed
We are currently seeking temporary assistance in the Augustana bookstore beginning right away and continuing through the end of the academic year.   Hours would include Monday-Friday 8am - 4:30pm and alternating Saturday work.
Please share this information with those in your network who may be interested.  Interested applicants should email brandontidwell@augustana.edu as soon as possible.
February learning commons newsletter