HR Update February 24th
To keep communication as clear as possible, and archive it for later use, the Office of Human Resources will be sending out updates using this format.
If you have information that you would like to disseminate to all employees, please send that to hrupdate@augustana.edu and we will coordinate adding the information to a future HR update.
For now, we would ask that you limit any mass communications to avoid confusion.
Form 1095-C available
Form 1095-C is provided to employees and the IRS documenting offers of health insurance in the previous tax year.  For those employees who have signed up for electronic delivery, this form is now available in Arches.  All other eligible employees will receive this document in the coming week through the US Postal Service.
Please note this document is NOT required for filing federal or state taxes.
Questions?  Email ashleykilker@augustana.edu
Tredway library newsletter
The Tredway Library's most recent newsletter highlights all the free database trials the library currently has through the end of March. Some may fit well in different classes, so make sure to see what we have available and let your liaison librarian know what you think about it!
Also, don't forget to stop in the library to view the new library and BSU book display, Black Lives Matter! This display will be up through early March, and provides books, zines, and recommendations from BSU of ways to learn more about Black culture."
NetVUE national gathering
Dear colleagues,
I write as the director of Augustana's Presidential Center for Faith and Learning, and as our campus contact within the Network of Vocation in Undergraduate Education (NetVUE). You are invited to consider Augustana's commitment to wholistic learning and vocational reflection among our students by attending sessions of NetVUE's national gathering, which is online this year.
Please see the opportunities below, with live links for registering. Of particular interest may be:
"Charting Vocation and Belonging in Racial America," with Willie James Jennings, a national leader on religion and racial reckoning

The conversation about the "Big Reads" book, Living Vocationally, which many of us hope to read together this summer (please look for future invitations)

Pedagogy in a Time of Crisis (with our former colleague, 

Esteban Loustaunau)

The session on multiple identities/intersectionality, which features two leaders from within our Network of ELCA Colleges and Universities. (NECU)
Please join me and others from Augustana by attending any or all of these session and any others that you may find helpful.They promise to inspire and refine our commitments and strategies for offering "a challenging education that develops the qualities of mind, spirit and body necessary for students to discern their life's calling of leadership and service in a diverse and changing world." 
Best to you in your work!
Jason
___
In order to receive the link to join any session, you must register for that session in advance. Register for each session separately by clicking on its title (which is also a hyperlink). Please be advised that some sessions have capacity limits, depending on the requirements of various online platforms; hence, timely registration is encouraged! Still, we ask that you please make a firm plan to attend sessions for which you register (so as not to take a fellow NetVUE member's spot unnecessarily). All sessions will stay open for at least 90 minutes, but participants can join late (or leave early) as their schedules allow. Please note that all times listed here are in Eastern Standard Time. 

THURSDAY, MARCH 18

2:00–3:30 p.m. Eastern: Gathering for the UnConference
Small Group Conversations by Campus Role
Hosted by NetVUE Staff

Please join us for a Thursday afternoon opportunity to meet and to network with colleagues on other NetVUE campuses who are in similar roles to your own. After a few opening remarks, participants will move into separate breakout rooms for chaplains, faculty members, academic affairs staff, mission officers, student life staff, staff of career services and vocation centers, directors of honors programs and writing centers, and cabinet-level administrators. 

4:00–5:30 p.m. Eastern: Keynote Plenary Session
Charting Vocation and Belonging in Racial America
Willie James Jennings, Associate Professor of Theology and Africana Studies, Yale University
Chair: Kathryn (Kate) Morris, Provost, Butler University 
As is the case for a live NetVUE Conference, the event officially kicks off on Thursday afternoon. Join us as we hear from the author of two remarkable books on theology and race: The Christian Imagination: Theology and the Origins of Race (Winner of the 2015 Louisville Grawemeyer Award) and After Whiteness: An Education in Belonging. In his current work, Jennings is focusing on the concept of "belonging"; he will bring that perspective into conversation with vocation, against the backdrop of current national conversations on race and racism.

FRIDAY, MARCH 19

10:00–11:30 a.m. Eastern: Plenary Interview Session
The NetVUE Big Read: A Conversation with the Authors of Living Vocationally
Charles Pinches, Professor of Theology, The University of Scranton
Paul Wadell, Emeritus Professor of Theology and Religious Studies, St. Norbert College
Hosts: Hannah Schell and Erin VanLaningham, Co-Hosts of Callings: Conversations on College, Career, and a Life Well Lived
NetVUE is currently hosting its first-ever "Big Read" program! Staff and faculty members at member institutions are invited to read together Living Vocationally: The Journey of the Called Life (Cascade Books, 2021), with free copies of the book supplied by NetVUE. Join us for this interview-style session, in which the hosts of the NetVUE podcast will enter into conversation with the co-authors of the book to discuss such topics as vocation as a life-long journey, mentoring and friendship, the virtues and contemporary life, and social justice and community.  

12:00–1:30 p.m. Eastern: Gathering over Lunch (or Brunch)
Small Group Conversations by Religious Affiliation and Lifestance
Hosted by NetVUE Staff

Please join us for a Friday lunchtime opportunity to meet and to network with colleagues on other NetVUE campuses that are related (whether tightly or loosely) to similar religious traditions and lifestances. After a few opening remarks, participants will move into separate breakout rooms for those who are primarily related (either personally or institutionally) to particular traditions. Participants may choose to join a group that matches their institutional affiliation, their personal commitments, or a group about which they'd like to learn more.

3:00–4:30 p.m. Eastern: Plenary Panel
"Good Enough" Pedagogy in a Time of Crisis 
Jacqueline Bussie, Professor of Religion, Concordia College (MN)
Esteban Loustaunau, Professor of Spanish, Assumption University
Amy Santas, Professor of Biology, Muskingum University
Moderator: Hannah Schell, NetVUE Online Community Coordinator
The pandemic(s) of the past year have put educators under pressure to adapt their teaching to the new realities. But can we really expect to revise our long-cultivated pedagogical practices at a moment's notice? And when we have made all the necessary changes, do we hold ourselves to an impossible standard, expecting to duplicate the results of our very best classes of the past? Join us as we hear from three faculty members at NetVUE institutions who are discerning new aspects of their own vocations as teachers, even as they help their students to think about calling and purpose in turbulent times. 

5:00–6:30 p.m. Eastern: Gathering with Friends
The 2021 NetVUE UnConference Reception 
It's the next best thing to a live NetVUE Conference reception—we'll even send you some snacks! This is an opportunity to gather with friends and colleagues, new and old, for conversation about every topic under the sun. Don't worry about the potentially overwhelming size of this gathering; you'll spend most of the event in smaller breakout rooms, with plenty of opportunity for conversation. Those who commit to attending at least three sessions over the three-day UnConference will receive a link to order a free NetVUE snack box, with food, beverages, and a bit of swag. You can even choose your own snacks! (This offer is subject to some limitations if demand is very high.) Instructions for securing your treat will arrive in your confirmation email when you register for this reception. 

SATURDAY, MARCH 20

11:00 a.m. to 12:30 p.m. Eastern: Closing Plenary Session
Multiple Identities and Multiple Calls: Intersectionality and Vocation(s)
Kara Baylor, Campus Pastor and Director, Center of Faith and Spirituality, Carthage College
Caryn Riswold, McCoy Family Chair and Professor of Religion, Wartburg College
The past year has highlighted the need for a collective understanding of the intersections of pandemics, politics, economics, education, and so much else. In response, this closing plenary will focus on the framework of intersectionality as a means to support and enhance the work of vocational reflection and discernment. Through story, conversation, and presentation, the speakers will guide participants toward strategies for working alongside students who are naming and framing their own identities, goals, and passions—even in the midst of extraordinary structural and personal challenges.
 
Capacities are Limited – Register Now!

As noted above, in order to receive the link to join a session, you must register for it in advance. Register for each session separately by clicking on its title (which is also a hyperlink). Thank you for joining us for the 2021 NetVUE UnConference!
Virtual visits blue cross blue shield of Illinois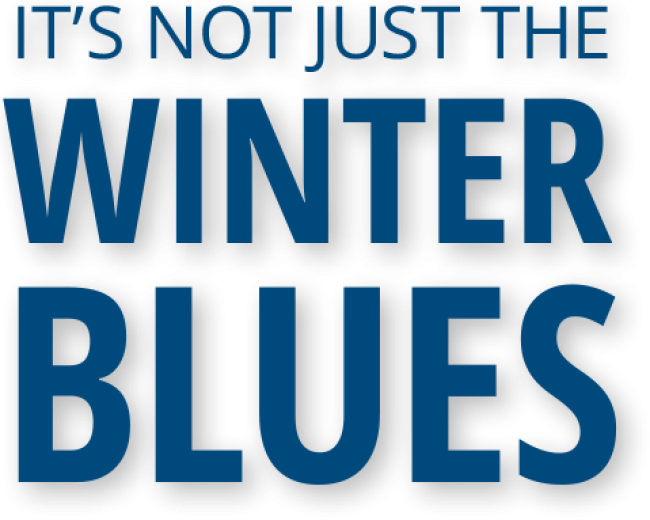 If you find yourself feeling down around this time of year, it could be more than a case of the seasonal funk. Virtual Visits give you secure access to health care for many non‑emergency medical conditions, including behavioral health, by phone, mobile app or online video.*
As a Blue Cross and Blue Shield of Illinois member, your Virtual Visit benefit takes the time and inconvenience out of visiting the ER or urgent care center.
Signs and symptoms may include:
Feeling depressed most days
Losing interest in things you used to enjoy
Low energy levels
Problems sleeping
Changes in appetite
Difficulty concentrating
MDLIVE licensed therapists and board‑certified psychiatrists are here to help you get through it. All you have to do is schedule an appointment to get the support and care you need from the privacy and safety of home.
Register at MDLIVE.com/bcbsil or sign in if you are already registered and schedule an appointment to get the support you need.
Spring term group exercise classes
Augustana employees are welcome to join in group exercise classes offered through Campus Recreation.  
Online Wellness (Yoga) Classes with Shubhangi Agrawal via Zoom.  An updated fitness schedule will be announced later with additional classes. For now, yoga classes will be held online:
Monday and Wednesday: 5 - 6pm
Thursday: 6 - 7pm
Saturday: 10 - 11am
Sunday: 8 - 9am (meditation class)
For Shubhangi's classes: Please click on the provided link and enter the code:
https://us04web.zoom.us/j/8547327777      Passcode : 905457
Group X Offerings (in person) at the Carriage House on Tuesdays and Thursdays:
5:00 - 6:00 p.m.: Zumba with Lisa Raya
6:00 - 6:30 p.m.: Total Body Bootcamp with Jasmine Guy (begins February 18). 
Opportunity to remember the Holocaust
Augustana's Center for the Study of Judaism and Jewish Culture and Augustana Campus Ministries are co-sponsoring an extraordinary opportunity to remember the Holocaust. The American Jewish Committee of Chicago has organized a virtual walk, led by renowned Holocaust educator Michael Traison, through the streets of the Warsaw Ghetto, site of the murder of 400,000 Jews by the Nazis and their collaborators. Click here for registration information.
22nd annual Vazquez-Valarezo poetry award