HR Update April 7th
To keep communication as clear as possible, and archive it for later use, the Office of Human Resources will be sending out updates using this format.
If you have information that you would like to disseminate to all employees, please send that to hrupdate@augustana.edu and we will coordinate adding the information to a future HR update.
For now, we would ask that you limit any mass communications to avoid confusion.
Supporting survivors - April 15th Zoom webinar
April is Sexual Assault Awareness month and we'd like to take this opportunity to invite community members to join us for a virtual lunch and learn on April 15th from 11:30-12:30 pm.
Led by Farrah Roberts, Director of Student Well-Being and Resilliency and Zachary Draves, Program Director, Sexual Violence Prevention and Education, we will explore what each of us can do to support survivors on the Augustana campus.  Farrah and Zachary will also provide an update on their work and initiatives, and provide guidelines for helpful behaviors for survivors during a disclosure.

Please join us as your schedule allows.  We will also record the session for later viewing.  You can join the webinar here:   Supporting Survivors at Augustana
Fit for the future
Colleagues, please join Steve Bahls, Dr. Doug Parvin and Kent Barnds for an employee forum on Fit for the Future, a report developed for the Board of Trustees which has been discussed by faculty during Division meetings and by the Faculty Council.  
The remaining forum for employees:

Session 2: April 14, 8 a.m. to 9 a.m. Link info

Please take a look at the report and consider the following questions:

1. Are the questions asked by President Bahls addressed to your satisfaction?
2. Are the areas of emphasis identified as near-term the right areas and do they reinforce Augustana's mission?
3. What would you have liked to have seen in the report that isn't there?
4. Are there aspects of the report you'd like to know more about?
5. Do you have any specific suggestions for any of the four areas that will improve/strengthen Augustana's value proposition?
Time off deadline and report
Changes to the Augustana time off policies have created new deadlines for employees to use vacation reserve and paid time off.
As a reminder, all paid time off must be used by June 30th.  Negative balances are allowed and will roll into the next year.
Employees with vacation reserve balances will only be allowed to carry over 200 vacation hours as of July 1, 2021.
Our colleagues in ITS have created a report in Arches where you can login and view your current balances as well as any "forecasted" time away that has been approved in TCP.  Employees can view that report by logging into Arches.
Once there, in the Employee Menu, select Paid Tme Off Leave Plan and you'll view a report of your PTO and Vacation Reserve balances and projections for June 30th.
Online lecture with Dr. Brian Leech - April 13th
Please join us online for the lecture "Animals/Vegetables/Minerals: Understanding the Environmental History of Swedish America through Veterinary Scrapbooks, Farm Advertisements, and Mining Diaries" with Dr. Brian Leech on April 13 at 12pm
Dr. Leech is a professor of History here at Augustana. His recent research has focused the histories of food production, energy policy, and mining communities, including a 2018 book The City That Ate Itself: Butte, Montana and its Expanding Berkeley Pit. This lecture will discuss what historians can learn about Americans' changing relationship to the environment through author Ernst Skarstedt's scrapbooks about animals and health in the Pacific Northwest, promotional literature for the Andover Children's Home and Farm in Illinois, and Alex Erickson's diary about the multi-racial coal community of Buxton, Iowa.]
The talk will be followed by a live Q&A with the speaker. 
For more information and to register for the talk, visit: https://augustana.edu/about-us/news/lunchtime-lecture-series
Registered participants will receive a link to the Zoom meeting via email on April 12.
Congratulations Sangeetha Rayapati!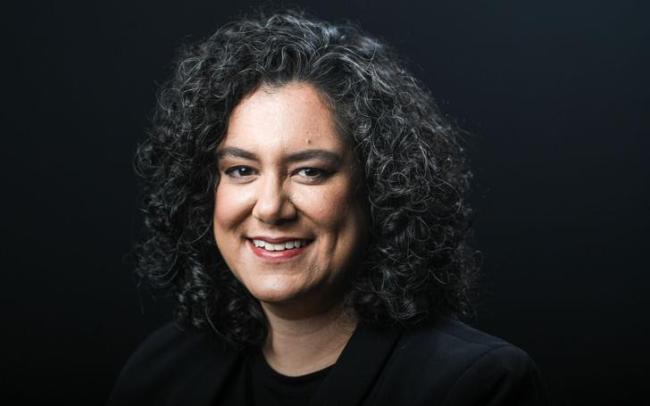 Congratulations to Sangeetha Rayapati, Department of Music, on her election as the Mayor for the City of Moline.
Vaccination spots still available
Appointments are now open for the COVID-19 vaccine clinic on campus this Saturday.
The single-shot Johnson & Johnson COVID-19 vaccine will be offered from 8 a.m.-3 p.m. April 10 at the PepsiCo Recreation Center.
Access Code: AUGIE
→ Make sure you receive a confirmation email. If you did not, then your sign-up did not go through and you do not have an appointment.
→ Bring your Augustana ID card, and driver's license if you have one, to your appointment. Be sure to wear a mask.
Appointments for the 500 available doses are through Community Health Care Quad Cities. If you need to cancel your appointment, you can do so through the sign-up link.
If you have trouble making an appointment or run into technical issues, call Community Health at 563-336-3000.
Please do not share the sign-up link. There is a limited of appointments and we want to make sure we are going in order of priority.
For more information, email Community Health or call 563-500-1005 during business hours.
Other important information
• The vaccination is free and no insurance is needed. 
• If you have already received one dose of the Pfizer or Moderna vaccine you are not eligible. You should be sure to receive your second shot of that vaccine.
• When the 500 registrations have been received, a waiting list will be started. We will send an email later about how you can get on the list if you did not get an appointment.
(If you already have a scheduled appointment  through another provider, please keep it. Do not reschedule for the campus clinic.)
Virtual kaleidoscope
Kaleidoscope will be offering virtual children's art class sessions for 5-8 year olds, on April 10th and April 17th.  Please help us spread the word.  Information and registration is available at: http://www.augustana.edu/kaleidoscope