HR Update December 16th
To keep communication as clear as possible, and archive it for later use, the Office of Human Resources will be sending out updates using this format.
If you have information that you would like to disseminate to all employees, please send that to lauraford@augustana.edu and we will coordinate adding the information to a future HR update.
For now, we would ask that you limit any mass communications to avoid confusion.
Updated work guidance for January
As we look to the new year and beginning of J-Term, the college offers the following guidance and expectations for employees.
1.  As students return to on-campus learning for the Januaray term we look forward to resuming services to our students.  Offices should be prepared to provide in-person service beginning January 4, 2021.  As always, we will carefully monitor guidance from public health officials and make changes accordingly.   
2.  Employees who had previously worked a portion or all of their work duties remotely should discuss the situation with their manager or supervisor for continued guidance.
3.  During the holiday break, we encourage all employees to follow advice from public health officials to limit travel and keep holiday celebrations small to mitigate the spread of COVID and insulate themselves and the community from a post-holiday surge.
4.  The college will offer testing to any interested employee on January 9th and 10th.  Details on how to sign up to be tested will be included in future HR Updates and on the college website.
5.  Employees working on campus should continue to utilize the Campus Clear app each day and our guidelines for masks and social distancing remain in place.   
Special gift on its way to your home address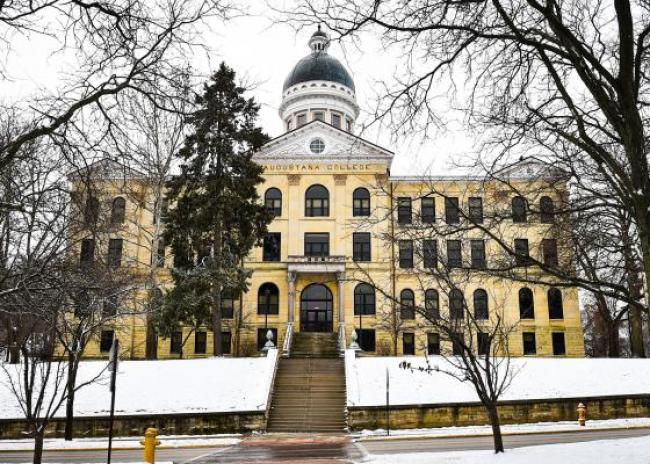 With the cancellation of so many of our campus celebrations, please watch your home mailbox for a card with a special gift for all employees who are half-time or greater.  This is not a piece of mail you'll want to discard!
Co-existing with COVID
In case you missed it, VP and Dean of Students, Dr. Wes Brooks was featured in the Quad City Times detailing the efforts of the Augustana community during the fall semester.
We hope you will take a minute to read Co-existing with COVID.
Open position postings
The college has launched a search for several new faculty positions as well as an Assistant Coach for Men's Track and Cross Country.  Please check out our Open positions and share these with those you know who may be interested in joining the Augustana community.  
HR update on holiday break
This will be the last HR Update for 2020 as we go on holiday break.  If you have items to include in the January 6th edition, please send those to lauraford@augustana.edu.  Here's to a restful holiday break and a healthy 2021!
Know a potential Augie student?
Do you know a high school or transfer student who might be a good fit for Augustana?  Let Admissions know who they are so we can get in touch and invite them to our upcoming virtual events and in-person tours.   We would love to help them see how Augustana might be a great fit!   https://admissions.augustana.edu/register/referral  
Campus recreation update and hours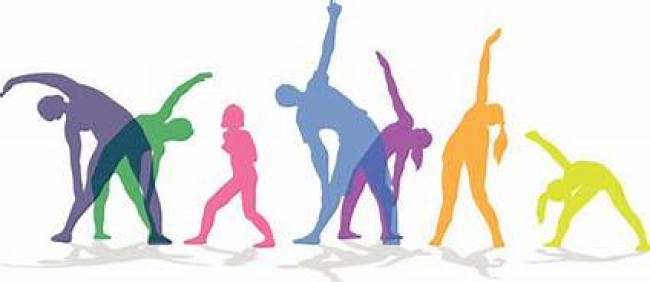 GOING ON NOW: Campus Rec is offering ONLINE Wellness Classes through the month of Dec. via Zoom!
Yoga with Shubhangi Agrawal:
Monday and Wednesday: 5 - 6pm
Saturday: 10 - 11am
Sunday: 8 - 9am (meditation class)
For Shubhangi's classes: Please click on the provided link and enter the code:
https://us04web.zoom.us/j/8547327777
Passcode : 905457
Bodyweight Bootcamp with Jasmine Lamin:
Tuesday and Thursday: 4:30 - 5:00pm
For Jasmine's classes: Please click on the provided link and enter the code:
https://augustana-edu.zoom.us/j/92472969934?pwd=anBzaDNTdjhxMlJPMEJQYU9QdlVZdz09
Passcode: 441880
Meeting ID: 924 7296 9934
Zumba with Barb Langley
Tuesday and Thursday: 5:30 - 6:30pm
For Barb's classes: Please click on the provided link and enter the code:
https://augustana-edu.zoom.us/j/94906116673?pwd=TFp6cFlRNzY3MGFEUkhSRmhjTUhaZz09
Passcode: 042359
Meeting ID: 949 0611 6673
___________________________________________________________________
December Pepsico Hours of Operation:
Open to students, faculty and staff ONLY!
(No spouses and/or immediate family at this time)
Dec 14 - 23: Open 10am - 4pm
Closed Tue, Dec 15 for building improvements
Dec 24 - 27: Closed
Dec 28 - 30: Open 10am - 4pm
Dec 31 - Jan 2: Closed
Jan 3 - 10: TBA
Christmas at Augustana advent calendar
Every year at the start of the Christmas season, 300 Augustana student musicians have gathered on the stage of Centennial Hall to enthrall us with 90 minutes of holiday music. To honor the tradition, this year we present you with a virtual Christmas at Augustana Advent Calendar. 
From December 1 through Christmas Eve, we invite you to open a door to a daily performance. Each release features an Augustana ensemble performing a festive new work or a favorite from Christmas seasons past. 
PLEN program for students - please share
Do you know any female students interested in Public Policy, STEM Policy, Health Policy, or Global Policy?    Augustana College is a member of PLEN whose mission is to increase the number of women in top leadership positions influencing all aspects of government policy.  Please encourage any students to learn more by visiting the PLEN website and then emailing 
laurakestnerricketts@augustana.edu for more information.  
Swenson center December news & events
This month's Swenson Center newsletter offers an opportunity to write for our journal, an advent calendar, physical distancing poster and more!
Headlines:
The Center encourages virtual appointments
Nordic Book Club's January pick is "Myths of the Rune Stone: Viking Martyrs and the Birthplace of America" by David M. Krueger, 2015.
Sankta Lucia is virtual on YouTube Dec. 13th
View our Advent calendar
Use our physical distancing poster
Gift the gift of a Swenson Center membership
Painting for a Purpose recap
Swedish American Genealogist needs your stories
CARES Act donations
Amazon wishlist
The Swenson Swedish Immigration Research Center (located in Denkmann) is a library/archives for the study of Swedish-American history and relations. 
Adorable new viking
Please join us in welcoming Fitzpatrick Hans Flattery  to the world.  He was born December 9, weighing in at 7 lbs 5 oz and measuring in at 20 inches.  He is the first grandchild of Judy (Advancement) and Jeff '85 Scarpinato.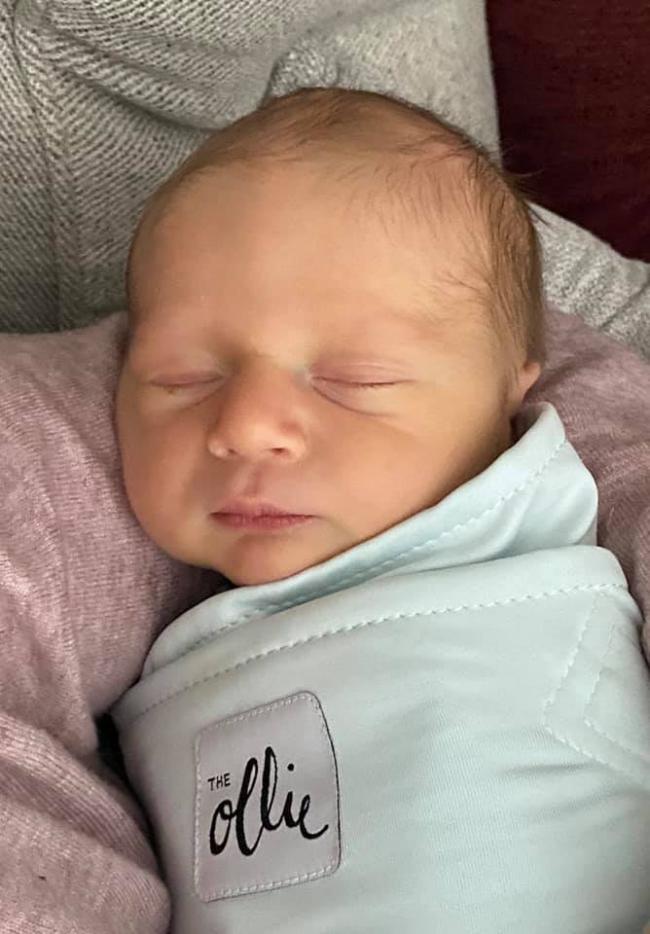 Supervisory deadline for time clock plus
Supervisors-
The upcoming holidays provide a short window to approve and process payroll. Please take note of the following deadlines for entering and approving time in TCP.
On Monday, 12/21, no later than 10am, all time must be entered and approved for the week of 12/14 - 12/20.
For Christmas Break, Thursday 12/24 through Friday, 1/1. All eligible, non-exempt employees (hourly), should have holiday time entered and approved into TCP before 12 p.m. on Monday, 1/4/21, to ensure proper pay. This process can also be done anytime prior.
Full-time employees should be paid for eight (8) hours of holiday pay. 

 

Part-time employees with a regular schedule of at least 20 hours per week should receive a prorated number of holiday hours based on their normal schedule. 

Intermittent, temporary and part-time employees working less than 20 hours per week are not eligible for holiday pay.
Employees who are required to work on the observed holiday will be compensated by double-time receiving pay for the hours worked in addition to holiday pay.
Employee scholarships for the Roseman Center
The Barbara A. Roseman Center for Speech, Language, and Hearing  is pleased to offer a  substantial scholarship for Augustana employees and their dependents. The Center is located in the newly expanded Brodahl Hall  and is a training site for undergraduate and graduate students in speech-language pathology. We provide assessment and intervention for individuals of all ages with any type of speech, language, or literacy need.  Our 12-week session starts Feb. 15th and runs through May 7th, 2021. We are able to see clients in-person or remotely through teletherapy. Space is limited, so if you are interested in securing a spot, please contact Dr. Stacie M. Greene, Center Director, at x7394 or staciegreene@augustana.edu.