Australia Winter Internship Program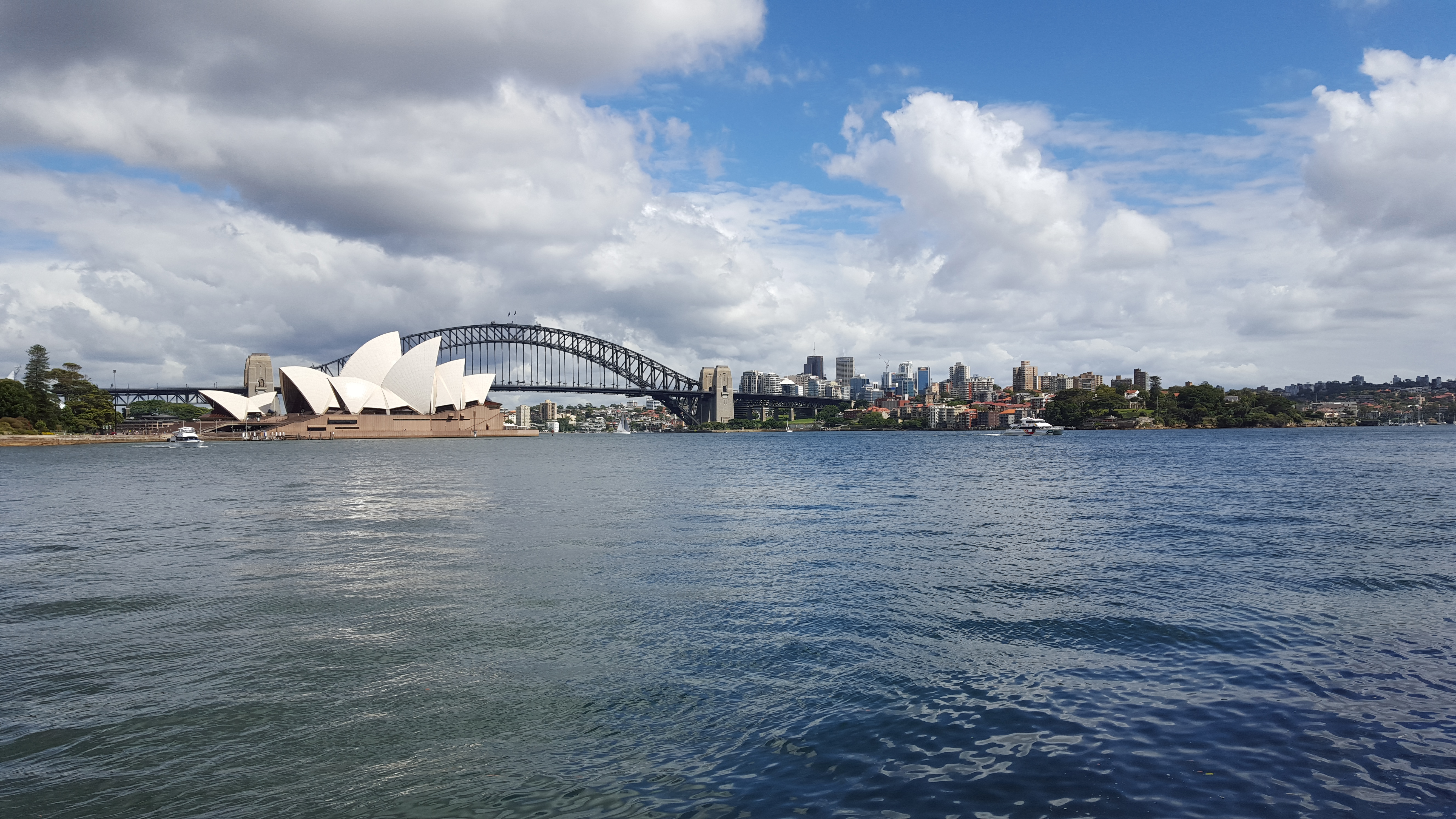 Applications for 2018-2019 are now closed.  If you wish to be added to an alternate list for this program please contact the IOP Director at internationalprograms@augustana.edu.
In this winter term program, students complete six 300-level internship credits, a 1-credit seminar and 3 credits in either Business Ethics or Intercultural Communications. Interns fulfill the PH Learning Perspective and earn an LC with either course.
Majors across the curriculum may earn departmental internship credit with approval of their major departments. 
All interns must be approved by the International Office, the Dean of Students Office, their major departments, and CAPA International Education, our partner organization in Sydney. An extensive application process is required, including an internship profile, placement request, and two letters of recommendation.
Eligibility: This program is open to all students with a 2.5 GPA or higher, however, due to the nature of the internship program, it is recommended primarily for juniors and seniors. This program has a cap of 40 students and can be competitive. 
If more than 40 students apply for this program the college's selection process will be utilized. This process uses student GPA and academic year as guidelines for selection to the program. 
Recommended for: This program is open to all majors, with very few exceptions. All applicants should speak with their major advisor prior to enrollment to determine if the program would be supported by their department. As this is an intensive internship program, enrollment is typically limited to juniors and seniors.
Anticipated program cap: 40 students.
Course information
The Winter Term in Australia program includes both academic coursework and internship credits to form a General Education Learning Community.  This program completes the Learning Community graduation requirement. Courses include:
1. Students take either RELG 327: Business Ethics (PH, G) or COMM 330: Intercultural Communications (PH, G) during the first five weeks of winter term on campus before departing for the internship program in Sydney.

2. A six-credit INTR Internship program divided between CORE internship credit and internship credit in your major department.
3. The one-credit ISS 320: Learning through Internships seminar begins with pre-departure orientation meetings on campus and continues through distance learning while you are in Sydney.
The Australia program provides a total of 10 credits. Students should plan their academic coursework for the year to avoid course overloads. If students choose to pursue a study abroad experience that takes them into a credit overload, those will lead to additional overload fees owed to the college and billed during the student's final term of that academic year.
Program calendar
Applications are due in January of the academic year prior to the program (January 2018 for the 2018-19 program). Courses begin in November on campus as part of winter term and internship placements are confirmed in mid-December.
The program relocates to Sydney after the New Year and typically operates from the second week of January through the first week of March. Students return to the United States in time to begin the Augustana's spring term. Options for pre-program familiarization trips to Australia or New Zealand are possible through an outside provider but are not included in the cost of the Australia program. 
Housing
In Sydney, all students will be housed in shared apartments within easy commuting time to all central locations within the city. Students who are living on campus during the fall and spring terms should expect to pay for housing and a meal plan on campus for the first five weeks of the program. 
Students who are living off-campus should be sure to arrange for housing during the first five weeks of the winter term. Program fees do not include the cost of housing during this on-campus portion of the term.
Campus housing: Students must have arrangements for on-campus or off-campus housing (seniors) for the first half of winter term. Students with on-campus housing pay for the first five weeks on campus and an additional fee which allows them to leave all of their possessions on campus while they are in Sydney and return to the same housing assignment for the spring term.
A meal plan for only the first half of the winter term is also an option for students joining this program. 
Cost
The Australia program fee depends upon the student choice to opt in or out of the elective New Zealand tour. Airfare is included in the New Zealand tour but not in the standard Australia program fee.
For 2018-2019 the program fee is set at $17,525. This fee does not include airfare, meals or the optional New Zealand tour. Adjustments may be made over the spring if there are considerable increases in international airfare. 
2018-2019 fees are anticipated to be as follows:
        Basic program without Group Airfare: $17,525
        Enhanced program with New Zealand tour: $22,200
Program cost vs. on campus: Cost comparison depends a great deal on student housing during the first five weeks of winter term and student spending habits while in Sydney. Because meals and side travel expenses can vary greatly, it is hard to give a hard comparison. 
However, taking the case of what we might consider a typical student, the program fee of $17,525, airfare estimate of $2,400, meal and side travel budget of $1,700 and on-campus housing costs (for juniors) of $1,700 would produce a total program fee of $23,375.  
This is roughly $5,875 more than the same term spent at Augustana ($17,500).  Students opting to add the elective New Zealand tour should expect a total cost of about $2,000 more than this calculation.
For students using Augie Choice for their program expense, the total out-of-pocket would be $4,000 for the seven-week program.  Students living in off-campus housing may find the cost to be lower depending on their housing arrangements during the winter term.  
Includes: Program fees includes winter term tuition, group round-trip airfare,shared housing in flats, internship placement and seminar, Sydney local transportation pass, CAPA support and services, insurance, orientation and two day trips.
Not included: Students typically budget an additional $1,500 to $3,000 for living expenses while in Australia. These expenses include meals, recreation, refundable damage deposit ($150), and additional travel.
Elective New Zealand tour
The Australia program also provides the option for students to join a packaged tour of New Zealand prior to their arrival in Sydney.  This break tour departs in late December or very early January, includes airfare, transportation in New Zealand, several group meals, and entry to several excursion sites and tours.  
The program visits Queenstown and New Zealand's South Island as well as Auckland and the North Island. It includes an airfare package to/from Chicago as well as airfare from Auckland to Sydney to begin your internship program. This program typically costs around $4,500 which includes the estimated airfare cost as well as the package tour.
Financial aid
Students participating in this program are eligible for the same grants, scholarships and loan eligibility while abroad as they would be for this trimester on campus. When billed for the program each student will receive a detailed billing statement which reduces the cost of the program in accordance with the student's anticipated financial assistance.  

Augie Choice: This program is Augie Choice eligible for all students who have completed six terms or 60 credits (junior status) or higher at the time of departure. Transfer students who have also completed three terms or 30 credits at Augustana are also eligible for the Augie Choice grant.
Application
Each program will also hold informational meetings in November and early December. The online application for this and all 2018-19 programs will open in November 2017. Online applications and a $300 deposit are required by Jan. 15, in order for full consideration.
If the program is over-enrolled a selection process based on academic year and GPA will be utilized to select the participants and a short alternate list.  If a program has vacancies after the January deadline, late applicants will be accepted on a first-come, first-served basis.
More information
Leslie Scheck, director of the Australia program
Allen Bertsche, director of  International and Off-Campus Study