2017 winter in West Africa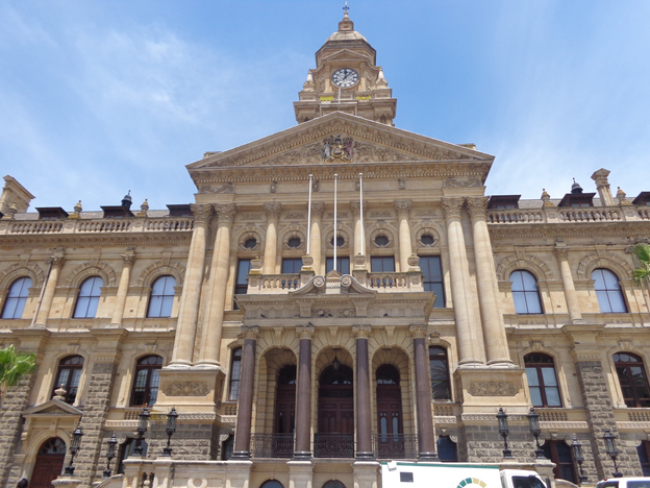 Applications for 2018-2019 are now closed.  If you wish to be added to an alternate list for this program please contact the IOP Director at internationalprograms@augustana.edu.
The 2017-18 winter term in West Africa offers students the chance to visit two separate cultures in two distinct African nations ― Ghana and Senegal. 
The program begins with four weeks on campus during the winter trimester where students will begin their courses before leaving for winter break. Just after Christmas, the group will travel to Ghana. 
Students will begin by touring the Kumasia and Gold Coast regions and then settle into Accra, the nation's capital, where students will live with families, study with Augustana faculty and intern with local and international NGOs. Weekend travel to other regions of Ghana will reveal the wonders of this nation's people, cultures and nature. 
The program ends with a two-week stay in Senegal, a French-speaking nation along the Atlantic coast of Africa. The West Africa term gives students a better understanding of the different cultures, histories and challenges of West Africa.
Students will study the art of West Africa, graphic design and cultural psychology and will also earn credits for their service-based internships. 
Program dates: December 2017-March 2018 (4 weeks on campus and 8 weeks in West Africa).
Faculty contact: Dr. Rowen Schussheim-Anderson (art)
Eligibility: This program is open to all students with a 2.0 GPA or higher. The program has a target enrollment of 20 students and can be competitive. If more than 20 students apply for this program, the college's selection process may be utilized. This process uses student GPA and academic year as guidelines for selection to the program.
Recommended for: This program is open to all majors. Students with interest in Africana studies, art, art history, psychology, sociology, graphic design and cultural studies should find this program to be of particular interest.
Anticipated program cap: 24-26 students
Course information
This program will offer a required one-credit academic seminar, a required two-credit service learning internship and three academic courses (from which students may choose to enroll in two or three). 
All participants will receive credit for a Learning Community as well as the learning perspectives connected with individual courses. 
ISS 302: Seminar on African Culture
INTR: Service Learning Internship, Course number dependent upon student major field
ART 342: Studio Art of Africa 
GRD 410: Design and Culture 
PSYC 326: Cultural Psychology
Students should plan their academic coursework for the year to avoid course overloads. If students choose to pursue a study abroad experience that takes them into a credit overload, those will lead to additional overload fees owed to the college and billed during the student's final term of that academic year.
Program cost
The fee for 2017-18 is set at $17,435.
Program fee vs. winter term on campus: The program fee is $435 more than estimated costs for winter term on campus. With food and other out-of-pocket expenses of $500, Augustana estimates a total difference of about $1,000. 
For students with on-campus housing, Augustana also estimates $1,700 for room and board on campus for the first half of winter term, which is not included in the program fee. Including everything, the total cost for the West Africa term is $20,135, or $3,135 more than winter term 2017-18 on campus.
For students using Augie Choice, the total would be only about $1,100 more than the same term on campus. Students in off-campus housing may spend even less for this experience depending on their living arrangements for the November/December portion of the term.  
Program fee includes: Tuition, airfare, ground transportation, lodging, meals in home-stay housing, group excursions and international health insurance. 
Program fee does not include: Individual meals (non-homestay or group meals while traveling) and discretionary spending (Estimated at $500 total). Program fee also does not include the cost of on-campus housing during the first half of the Winter Term. This varies by student and housing assignment. 
Financial aid
Students participating in this program are eligible for the same grants, scholarships and loan eligibility while abroad as they would be for this trimester on campus.  When billed for the program each student will receive a detailed statement which reduces the cost of the program in accordance with the student's anticipated financial assistance.  

Augie Choice: This program is Augie Choice eligible for all students who have completed three terms or 30 credits (sophomore status) or higher at the time of departure.  Transfer students who have also completed three terms or 30 credits at Augustana are also eligible for the Augie Choice grant.