Same, but Different, Jordan Delinski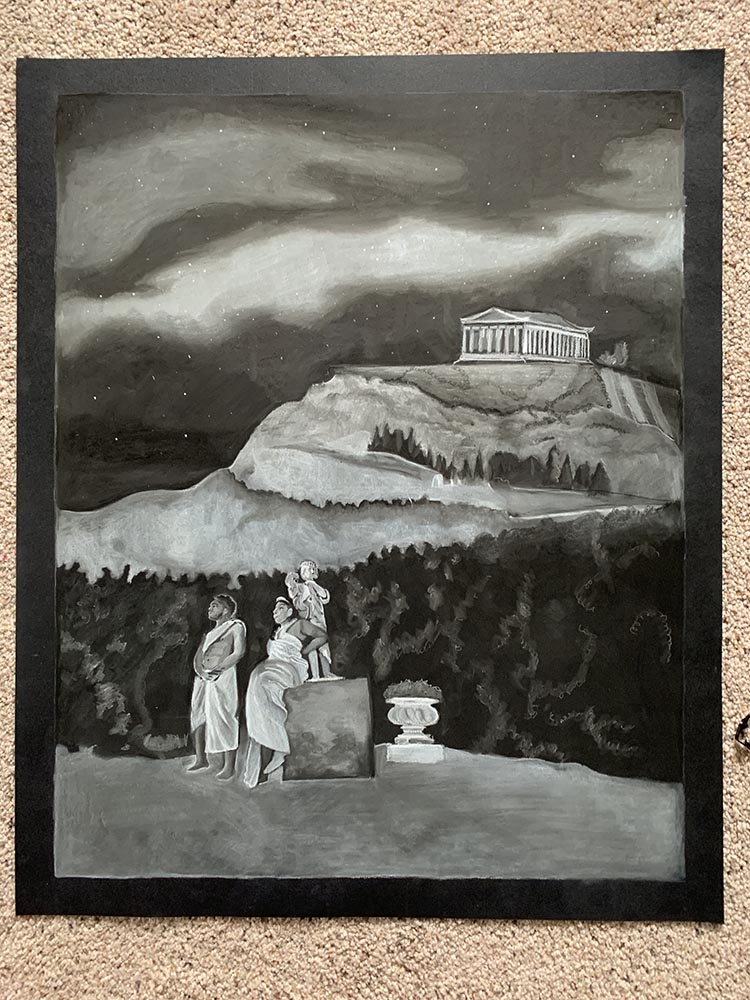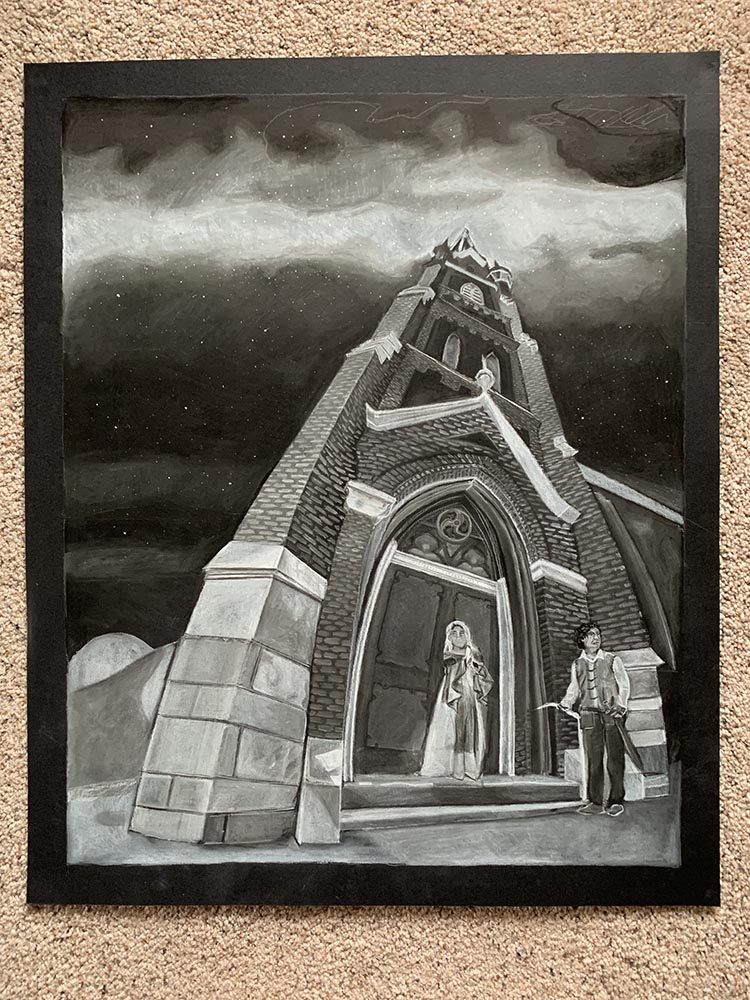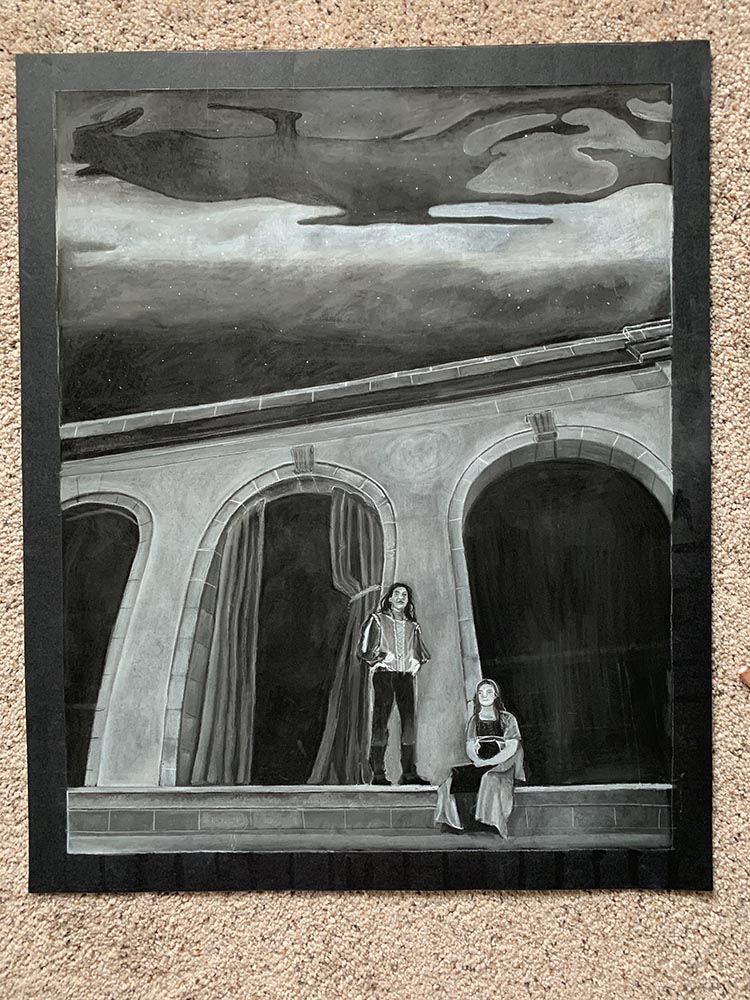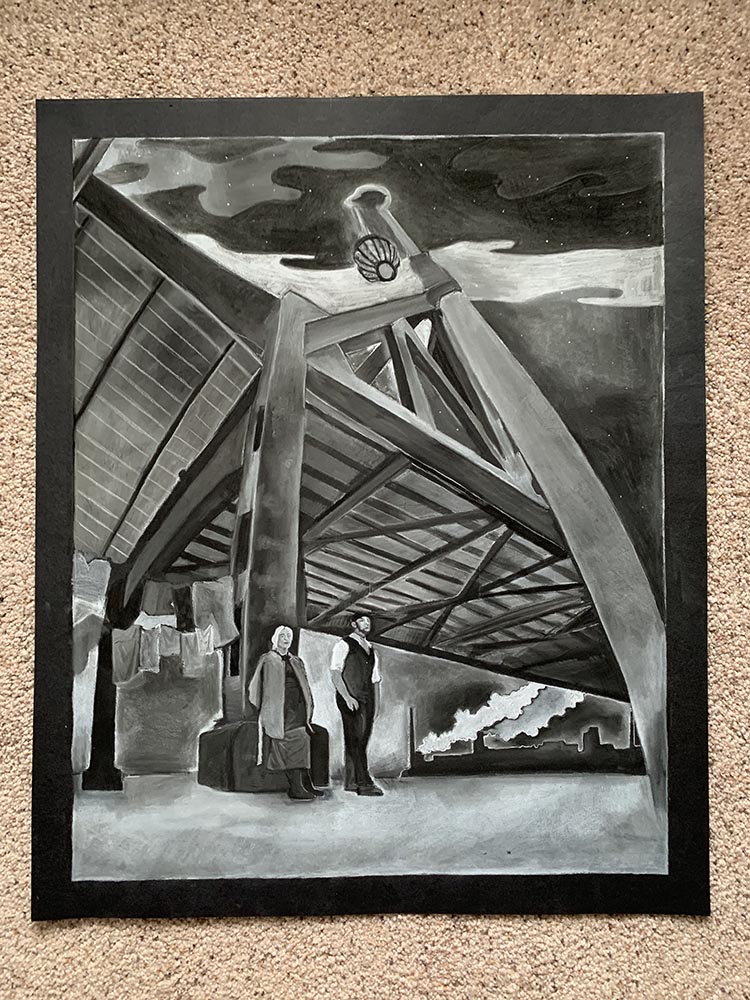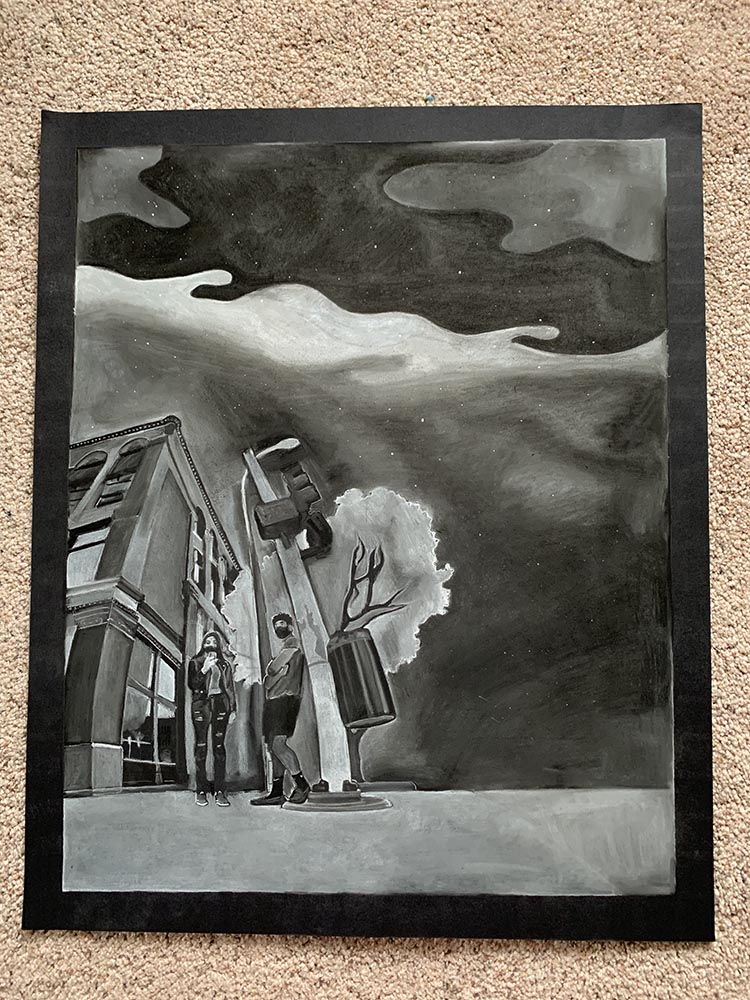 Artist statement:
I wanted to tell a story of how humanity has survived and lived under the same stars since the beginning. Throughout my time here at Augustana, my classes have given me the opportunity to study a wide variety of topics ranging from ancient Greece to modern times today. Because of this, the study of human evolution over thousands of years has become a fascinating subject that only offers more and more to learn with each passing day.
This series has the title of Same, but Different. Not only does the short phrase have a personal connection to my childhood, but it also applies to the message I wish to convey with these drawings. A message that while some events may drastically change how we live as a society, the very core ideas and beliefs can be seen staying consistent and steady. I chose these time periods because, while they are the ones I have frequently studied, they do have a lot of importance to many other fields of study. I thought that these periods in time would not only show humanity's evolution but it can also show where we may go in the future.