A Colorful Insight to the Quad Cities, Atiqul Haque
Atiqul Haque
A Colorful Insight to the Quad Cities, 2021
Digital Media, Travel Guide Book
7 x 7"
Images courtesy of the artist
Artist statement:
When I first started to come up with a plan for my Senior Inquiry project, I was at a complete loss because my fleeting range in different art skills made it difficult to solidify and focus on one particular aspect. However, after a lot of trial and errors, I finally decided to combine my liberal arts education and a handful of my art skills in pursuit of what I wanted to present and how I wanted the audience to view me as a graphic designer, if not an artist.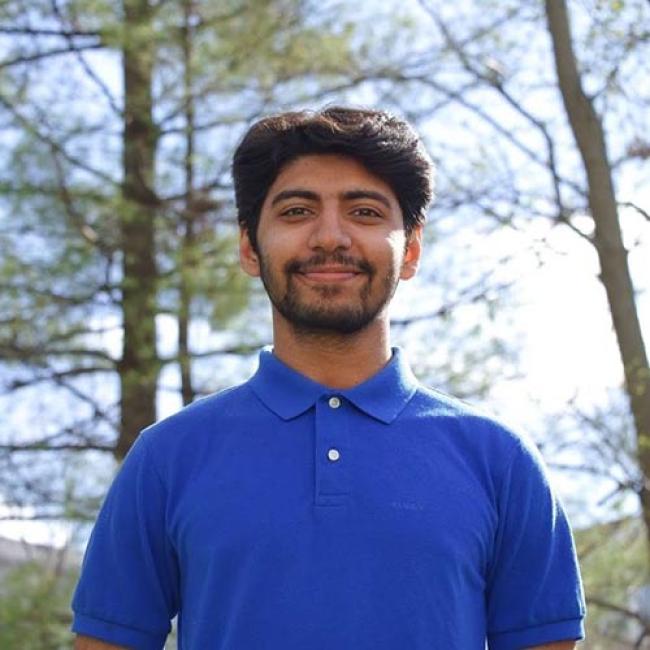 Ever since I was a kid, drawing has been a passion of mine. I would have school notebooks full of doodles and scribbles of character designs I would come up with. I would often exchange mini comics that some of my friends and classmates used to make during classes because of how fleeting our young artistic minds and ideas were. It's safe to say that I have retained that knack and passion for art even as an undergraduate senior. 
In the recent times, those who know me can also vouch for my passion for tourism besides art. Every place I have traveled to, I make sure to admire the local and cultural art and bask in the artistically wholesome environments. With my blooming skills in graphic art, I ultimately decided to make an interactive travel guidebook for my senior inquiry project. 
Living in the Quad Cities these past four years, I had gotten around and explored these regions quite a bit. I must say, the wall murals in the Quad Cities are some of the best I have ever seen and every time I pass them by, the art never ceases to amaze me. Even the architecture of certain landmarks leaves me in awe at most times. I would bike around the Quad Cities with my digital camera strapped around my neck, snapping away at every picturesque view. I then decided to incorporate the photographs I took into my SI project for the guidebook.
Here's a summarized description of my SI project. It is an interactive guidebook for the Quad Cities tourist attractions from the lens of a faux QC native, or in other words, an international college student. But here's the fun part. There are several illustrations in the book highlighting the landmarks that tourists and travelers alike can color in. My original concept of a stress-relief coloring book combined with my other photo album idea resulted in this travel. As a middleman, I believe portraying the beauty of the Quad Cities to people outside of this place is an important aspect of my liberal arts education. I truly want everyone to see the beauty of the QC through my perspective and with my thriving skills as an artist, photographer and most importantly, graphic designer, I am hopeful of reaching that goal of mine with great success.