Campus update for Dec. 10, 2020
Dec. 10, 2020
Return-to-campus plans for early 2021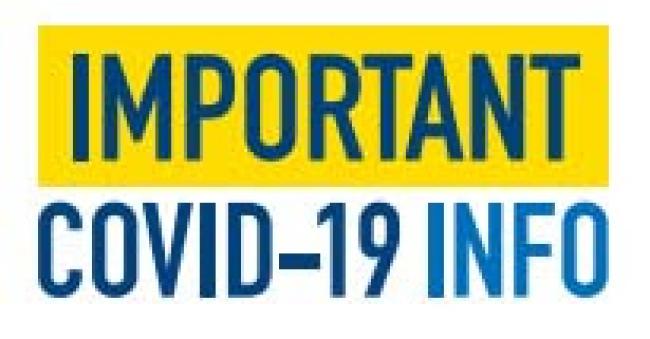 We will have a live briefing at noon on Monday to share  information about our return-to-campus plans for early 2021. A link for viewing will be shared Monday morning.
We will cover testing, quarantine and other topics. Don't worry if you are not able to watch. We'll add the information to our COVID-19 page and send out a recap email.
---
Commencement ceremonies in May
At this time we plan to host a traditional commencement and related events on campus this spring.
Saturday, May 22
Baccalaureate for both classes 10 a.m., Centennial Hall
Class of 2021 honors convocation 4 p.m., Centennial Hall
Senior send-off for both classes 6 p.m. (location TBA)
Sunday, May 23
Class of 2020 commencement ceremony at 10 a.m., TaxSlayer Center
Class of 2021 commencement ceremony at 2 p.m., TaxSlayer Center
---
More Christmas!
 Last year's performance of Christmas at Augustana will be rebroadcast at 5 p.m. Dec. 24 on WQAD-TV and again at 7 a.m. Dec. 25 on WQAD2.
 The Sankta Lucia Festival comes to you via YouTube Dec. 13.
 Love Christmas music? Open today's door on our virtual Advent calendar!
---
Today's updates: 
• The Reading/Writing Center is hiring writing tutors. See Handshake for details and the application. The deadline to apply is Jan. 15. Preference is given to first-year students but sophomores will be considered.
• Here is information for students who are relocating into winter break housing.
• The Augustana Bookstore holiday special ends today! Spend $100 and get a $20 gift card. Spent $200 and get a $50 gift card. Orders must be received by Dec. 15 for Christmas delivery. 
• Our second QC Virtual Career Fair is coming up Feb. 25. Mark that down!
 Dr. Adam Kaul's book, Leisure and Death: An Anthropological Tour of Risk, Death, and Dying, was awarded the 2020 Ed Bruner Prize from the American Anthropological Association's tourism interest group. Dr. Kaul is a professor of anthropology and this is his third book.
---
Power shutoff in five buildings Dec. 14-17
Electricity will be shut off in some campus buildings to allow for construction and solar connections.
Evald: Dec. 14-15, beginning at noon Dec. 14
Pepsico and Westerlin: Dec. 15, beginning at 8 a.m.
Carver Center: Dec. 16, beginning at 8 a.m.
Centennial Hall: Dec. 17, beginning at 8 a.m.
---