Today's update: COVID enforcement
Sept. 29, 2021
COVID-19 vaccination and testing enforcement
Students and employees who are not fully vaccinated against COVID-19 — or who have not provided proof of their vaccination — must participate in weekly COVID testing.
These are the consequences for not being tested:
• First missed test: Warning.
• Second consecutive missed test: Warning and $50 fine. Prohibited from entering academic and administrative buildings on campus. Residential students may remain in housing and dine at the Gerber Center. Students who live off-campus may not enter campus housing. 
• Third consecutive missed test: Probation and $100 fine. Prohibited from entering any campus buildings, including residence halls.
• Non-consecutive second and third missed tests result in monetary fines and probationary status. 
Those who are prohibited from buildings may regain access by completing a test.
"We continue to respect individual choice regarding the COVID vaccine and at this time, the college continues to not require the vaccine at Augustana.  While vaccination is a choice, choices have repercussions and in this case, there are expectations that those who aren't vaccinated must participate in weekly testing," said Dr. Wes Brooks, dean of students.
"In the same spirit of community responsibility and health that the Augie community has shown throughout the pandemic, I'm hopeful and confident 100% of all required students and employees will adhere to testing."
---
New pool will be third in college history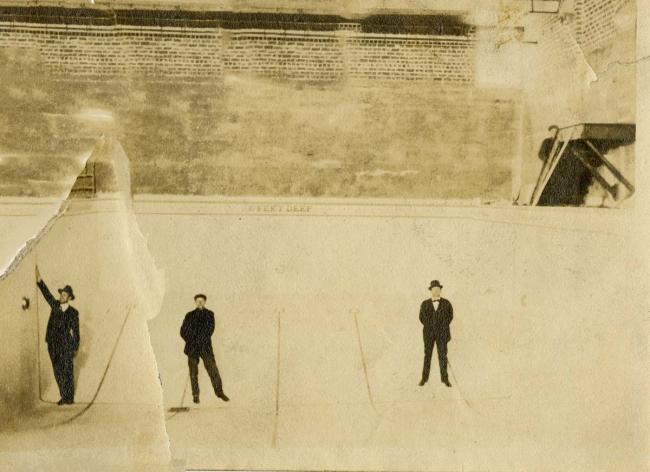 The students who swam for Augustana's first varsity team in 1928 could hardly have imagined today's facility in the new Lindberg Center.
A look back revealed that the competition pool in the new Anne Greve Lund Natatorium is the third one on campus.
The Vikings' swimming home opener Oct. 9 will be the first meet in the new pool.
---
Today's updates:
• The Dave Wrath '80 Sports Marketing Internship is expected to be awarded for the first time in the 2023-2024 academic year. The internship includes a scholarship, internship credit and experience in event management, marketing, journalism, broadcasting, administration and NCAA compliance.
• Collegia Classica and the Native and Indigenous Awareness Coalition student groups are open to new members.
• The Student Government Association is looking for volunteers for its proxy bank, a group of students who are willing to volunteer as a proxy senator when an elected senator is unable to attend a meeting.
 Homecoming weekend is busy, but consider taking an hour to hear from Matt Harrington '19, who's having an Alaskan adventure working for the National Park Service Scientists in the Parks program. His talk is at 4:30 p.m. Friday.
 Our accounting, finance and data analytics majors met with 30 employers last week at the second Chicago Accounting, Finance and Data Analytics Fair.
---
New year, new varsity sports!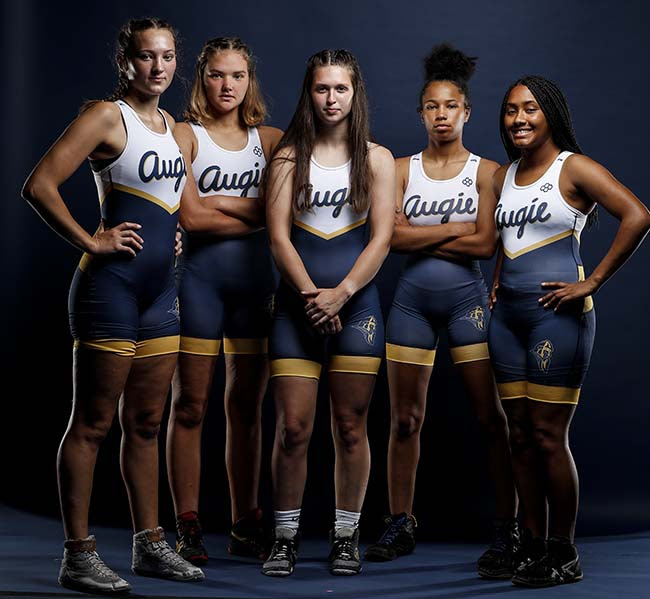 Three new NCAA varsity sports will begin this year: women's wrestling, and men's and women's water polo.
The Viking women wrestlers begin their inaugural season Nov. 6 at the UW-Stevens Point Pointer Open in Wisconsin. Their first home contest will be Jan. 6. 
The men's water polo home opener is Nov. 13 in the new Anne Greve Lund Natatorium. Women's water polo competes in January-April; schedule TBA.
---
Needed: Students in front of cameras
All students are invited to participate in a series of campus-wide photo sessions Oct. 12-13 to highlight life at Augustana. The photos will be used in web, print and social media.
Students will receive compensation for each session in which they participate, as well as photos taken of them for their own use.
---
Time to prepare for the FAFSA
Starting this Friday, Oct. 1, families can file the 2022-2023 FAFSA (Free Application for Federal Student Aid).
We recommend that you file by Nov. 1, 2021. Our school code is 001633. (List of information you will need.)
You will report 2020 tax data. Use the IRS Data Retrieval Tool for the fastest processing. Email or call Financial Aid, 309-794-7207, with any questions.
---