Micah House
Residential learning and living community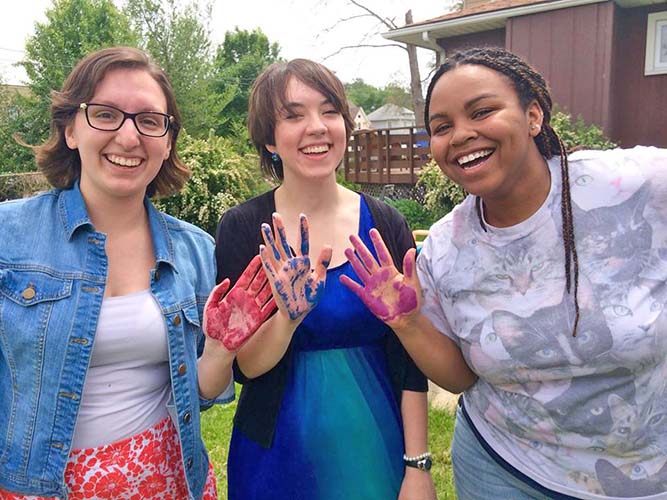 Micah House is a partnership between Augustana College and neighboring St. John's Lutheran Church. Augustana seniors (male and female) of various faith expressions live in Micah House and engage in service and hospitality to the Keystone and Floreciente neighborhoods while exploring their own spiritual understanding.
Micah House is home to 6-7 Augustana seniors who are open to religious dialogue and feel called to live in an intentional community and to serving their neighboring community in a deliberate way.
Residents of Micah House are expected to be guided by their faiths.They should live into the vision of the house: an intentional community with other Augustana seniors.
Applications are accepted in the fall from students who will be seniors in the 2019-20 academic year. Applications due by 5 p.m. the Friday of Week 4 of the term. Interviews will be held during weeks 5 and 6  and applications are only complete when your interview time has been scheduled.
The rent is $275 a month (subject to change), which includes utilities, for 12 months. A security deposit of $275 is required if you accept an invitation to live in the house. Students are expected to move into the house a week before the start of the school year.
Micah House online application
Any further questions, contact:
-- St. John's Lutheran Church, Rock Island, 309-786-6333

-- Dara Wegman-Geedey, professor at Augustana, 309-794-3445