Research in Houston launches careers
Augustana's Texas Medical Center Summer Research Internship Program (TMCSRIP) has made a name for itself for offering life-defining experiences for Augustana students.
"I would not be where I am today if it wasn't for that internship opportunity," said Katie Voigt-Flores  '11, physician assistant in hematology/oncology at Northwestern Medicine, Chicago.
Philosophy professor Dr. Heidi Storl is the founder and director of the highly competitive summer internship program. For the past 13 years, selected Augustana juniors have worked alongside top physicians and researchers in the 50 institutions of the Texas Medical Center, most notably the MD Anderson Cancer Center and Baylor College of Medicine.
Through the years Augustana has been well represented by the interns and those graduates who return to Houston. "Thank you for sending so many Augustana College students to Baylor College of Medicine!" posted Dr. Christine Beeton, Baylor College of Medicine, Department of Virology and Microbiology.
"Their undergraduate training is topnotch, and they have done and are doing excellent work as summer interns, graduate students, postdocs and faculty."
Dr. Storl notes that 65% of TMCSRIP interns have co-published their research in highly regarded medical journals, and all interns receive letters of recommendation from their mentors. These letters have helped interns gain acceptance to top-ranked medical and professional schools around the country, including Mayo, Yale, University of Chicago and Washington University.
While the majority of interns are science majors, all Augustana students may apply. Other interns have worked in human resources, health care economics, medical illustration, pastoral care, finance and law since the program began.
The Texas Medical Center Summer Research Internship Program, which recently was renamed SRIP@TMC, has advanced Augustana's national reputation as a strong undergraduate experience in the sciences.
Meet six former interns who understand the value of their TMCSRIP experience and continue to use what they learned in their careers today.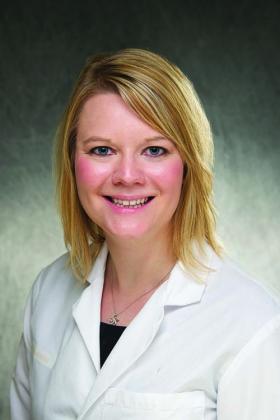 Dr. Brigit E. Ray
After Augustana: Earned an M.D. from University of Iowa Carver College of Medicine; completed residency training at the UI Hospitals and Clinics in the Department of Family Medicine; earned master's in medical education from the UI Carver College of Medicine; currently an assistant professor in the UI Department of Family Medicine and a family physician.
Internship impact: "I was part of the inaugural class of TMCSRIP, and this was such a meaningful and transformative experience personally and professionally. I worked closely with Dr. Carmen Escalante in ambulatory care within the division of internal medicine.
Looking back, I think this was my first stepping stone to becoming an academic clinician. I learned the importance of working within a multi-disciplinary/interdisciplinary team and the importance of patient-provider communication in the provision of care instructions, particularly with the prescribing of medications.
I also learned the importance of medication reconciliation to prevent medication prescribing errors and how to effectively communicate with an outpatient pharmacy to ensure patients were taking their medications appropriately. I applied critical thinking skills cultivated through my education at Augustana to define and solve clinical research questions as well as learned how to start critically appraising the primary literature.
Through the integration of the TMCSRIP with Augustana, I got to further learn about and explore the field of health care ethics with Dr. Storl — principles I practice every day as a physician."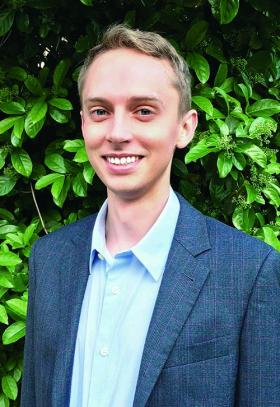 Dr. Mark Tanner
After Augustana: Earned his Ph.D. in translational biology and molecular medicine from Baylor College of Medicine; co-authored 15 peer-reviewed publications; selected as the student commencement speaker for his graduation ceremony at Baylor College of Medicine; currently researching the development of novel therapeutics for the treatment of autoimmune diseases.
Internship impact: "As a TMCSRIP intern, I worked in a research lab at Baylor College of Medicine, under the mentorship of another Augie alum. Due in part to the positive experience I had as an intern, I ended up going back to Houston for graduate school, earning my Ph.D. from Baylor, and I'm now working there as a research scientist.
Without participating in TMCSRIP, my career trajectory likely would have been significantly different."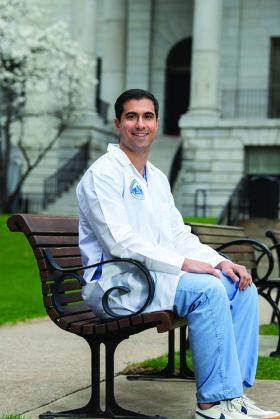 Dr. M. Zak Rajput
After Augustana: Earned an M.D. from Loyola Stritch School of Medicine in Chicago and completed his radiology residency at Washington University; after completing a one-year fellowship in emergency imaging at Massachusetts General Hospital in August, he will take a position at Washington University School of Medicine in St. Louis in the abdominal imaging division of the radiology department.
Internship impact: "The Texas Medical program was a wonderful experience for me and introduced me to many aspects of clinical research that have shaped my career in medicine.
After my TMCSRIP summer in undergrad, I returned to MD Anderson through its summer program for medical students after my first year of medical school and completed a research project in the department of urologic oncology, earning my first first-author publication.
I will always be thankful to Augustana and Dr. Heidi Storl for providing me these opportunities, especially in the context of a vocation-driven career (Bob Haak and the Center for Vocational Reflection was integrated into our program)."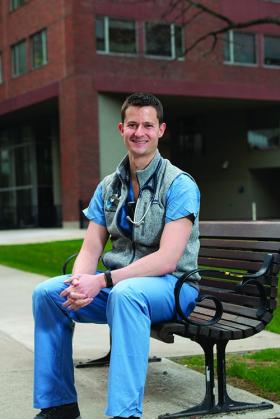 Dr. Max Petersen
After Augustana: Completed the M.D.-Ph.D. program at Yale University; won the M.D.-Ph.D. Thesis Prize at Yale for outstanding thesis; selected for the 2018 Medical Student Achievement Award by the Endocrine Society, the leading professional society for endocrinologists; currently completing his medical residency in a physician-scientist track that supports early-career physician-scientists by allotting more time for research; ultimately plans to work as an endocrinologist and scientist focused on metabolism, obesity and diabetes.
Internship impact: "I could go on and on about all that the TMC program did for me, but maybe I'll just focus on a couple things. For one, it was my first exposure to the sort of high-powered lab environment of a big research university, to a lab with the usual structure of a principal investigator, postdoctoral fellows, graduate students, staff scientists and technicians. Having some comfort with that system allowed me to seamlessly enter such a lab as a graduate student.
Paired with the unique, close mentorship of Augustana research experiences, where I was working side-by-side with the professor in their lab, I feel like I got the best of both worlds in my undergraduate research time.
Another benefit was the huge boost the internship gave to my medical school applications. Especially as an applicant to M.D.-Ph.D. programs, where a demonstrated commitment to biomedical research is critical, having a letter of recommendation and a research project from the world-renowned MD Anderson Cancer Center was a big plus."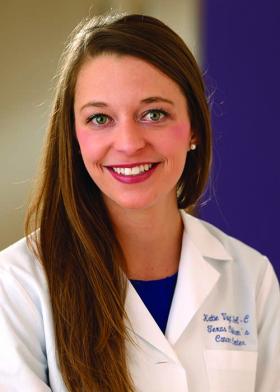 Katie Voigt-Flores
After Augustana: Completed Baylor College of Medicine's Physician Assistant program (ranked third nationally, annually receives more than 1,000 applications for 40 spots).
Internship impact: "Heidi Storl and her program provided me with the opportunity to study and conduct research in pediatric hematology, and this opened so many doors for my future. It solidified my career choice as a physician assistant and my aspirations for working in pediatric hematology/oncology.
Secondly, it played a role in my acceptance into Baylor College of Medicine's Physician Assistant program.
Third, through the network I built during my internship program, I was able to get a job working with Texas Children's Pediatric Bone Marrow Transplant Team. This was truly a dream come true, and it was a privilege caring for the children. I worked there for four years before moving back to the Chicagoland area to be closer to family.
As you can see, the TMCSRIP experience was so impactful on my career, and I thank Augustana for helping make my career dreams come true."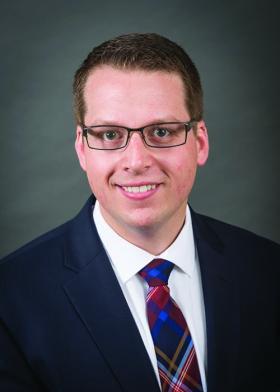 Christopher Carter
After Augustana: Earned a master's in philosophy/ bioethics from Indiana University and a master's in health administration from the University of Iowa (ranked eighth nationally); completed an administrative fellowship at Mercyhealth.
Internship impact: "Whether it is providing ethics consultations to patients or creating and executing system strategic initiatives, I am incorporating my clinical ethics experiences from the Texas Medical Center Internship into my career.
The vast majority of my internship was clinically focused, meaning I was in hospitals rounding the inpatient units, attending ethics consultations or participating in the ethics committee meetings. This provided a greater appreciation for the complexities in delivering high quality care, both from an ethics and administrative perspective.
As a result, post-internship I was able to successfully combine my passion for clinical ethics with health care administration. To this day, the work I did at Texas informs my clinical and administrative decisions."