Semester calendar begins this fall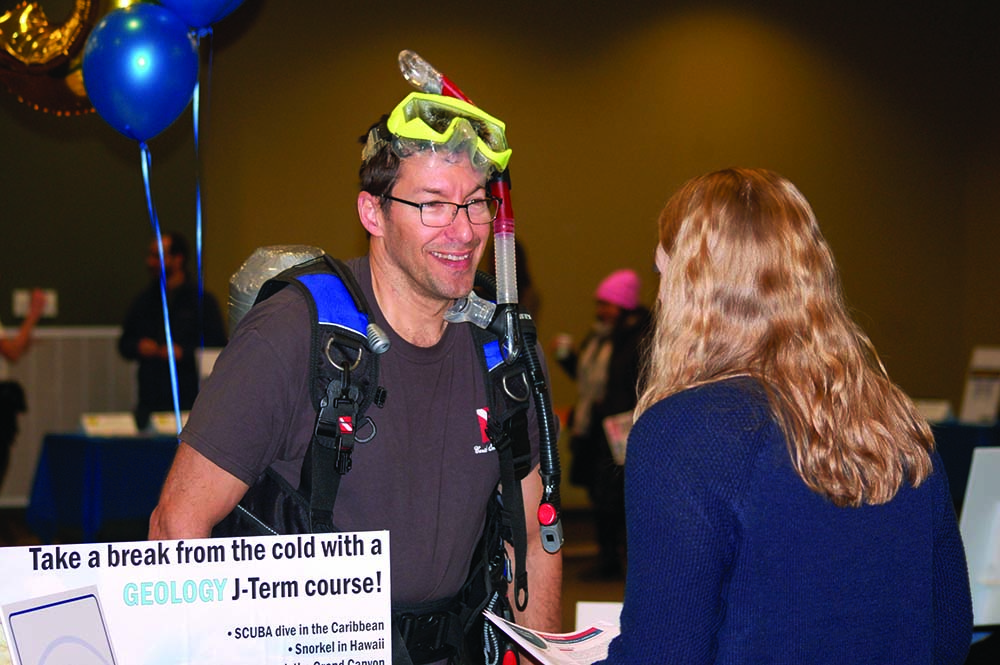 Beginning with the 2019-20 academic year, Augustana is switching from trimesters (three terms of 10 weeks) to semesters (two terms of 14 weeks).
In April, students began registering for fall classes under the semester system, including the new January Term or "J-term." After summer break, students will return to class a couple weeks later than usual, starting Sept. 3.
What to know about the move to semesters:
More time to grow The move from 10-week trimesters to 14-week semesters provides students with more time for each subject. It can be devoted to greater reflection, more writing and more opportunities for special projects.
Transition guarantee No credits or coursework will be lost. All academic credits earned in the trimester system will be retained in the semester system. This is guaranteed by the college.
J-term New opportunities for short, in-depth study and special projects during 3.5 weeks in January between the fall and spring semesters. J-term also creates new options for travel to domestic or international destinations. As of mid-April, 1,124 rising sophomores, juniors and seniors had registered for J-term 2020 classes.
Historic re-assessment Augustana leveraged the transition as a historic opportunity. Faculty members participated to re-evaluate, refocus and redesign the curriculum; every course was sharpened to prepare students to succeed in a rapidly changing world.
Broad alignment New opportunities to share resources and expand partnerships with the growing majority of colleges and universities that use the semester calendar. Changing to semesters also allows a more seamless experience for transfer students.