Emerge Leadership Program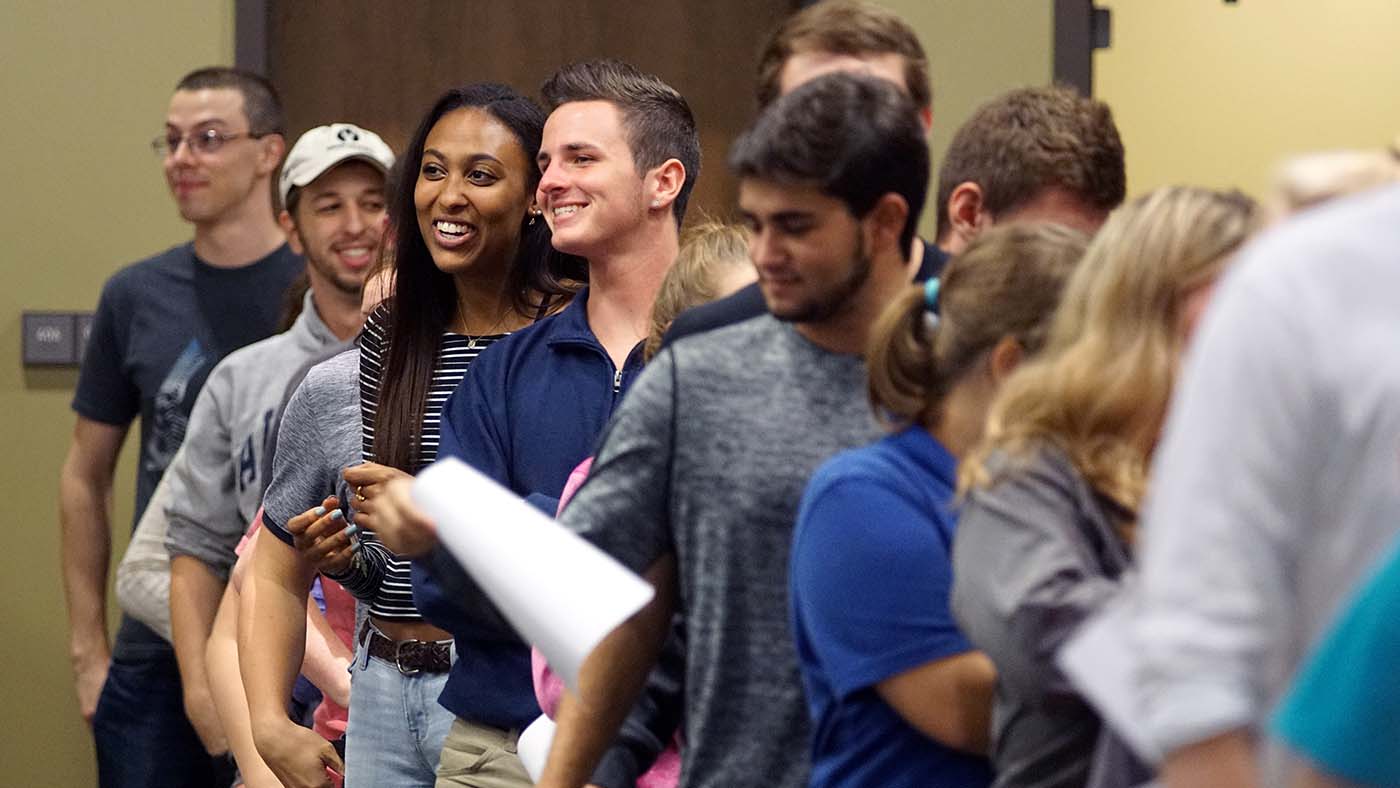 Emerge is Augustana's award-winning leadership development experience for first-year and new students.
It helps students become influential leaders, encourages them to identify and use their personal strengths, and learn more about campus life.
This fast-paced eight-week program teaches everything from understanding the self and others to developing good communication skills.
Incoming first-year students will receive information on how to sign up over the summer.