6 Mental health resources to help you see the bright side of life
At counseling services we're constantly looking for ways to get resources in front of your eyes. We want you to have access to anything that will help you (even if just for a minute). 
There are a variety of websites that we think you should know about. We could put them all on our website, but electronic clutter is a thing, so we decided to sneak them into this blog post.
Happiness isn't all of life, but it sure makes it far more enjoyable. For this reason, we're sharing websites that focus more on positive, strength-based exercises. 
Lists are fun, especially ranked lists, so we ranked the websites, even though they're all excellent (we're therapists, so everything has the potential to be excellent).
All the websites in this list have fantastic information and activities that can help you improve your life satisfaction and your subjective well-being in measurable ways.
Without further ado, here are some websites that you really should explore: 
1. Greater Good in Action
Greater good in Action makes research-based methods of improving social and emotional wellbeing easily accessible for all. This is a great resource for everyone, but especially those who lack time or money to invest in a formal program.
2. Help Guide
Help Guide provides free, evidence-based mental health resources for anyone looking to help themselves or their loved ones in a time of crisis. Help Guide doesn't accept advertising, so you can be sure their content is unbiased and free from corporate influence.
3. Your Life Your Voice
Your Life Your Voice offers tips and tools to help young adults through challenging situations, as well as a 24-hour phone line, free texting services, online hat and email to connect with counselors. 
4. Self-Help Videos
These videos from the Positive Psychology Center are a great resource for anyone looking for perspective from leading scholars in the field. Featuring TedTalks, interviews, keynotes and more, the videos cover a wide range of topics and interests.
5. The Good Life
The Good Life is a blog from Psychology Today featuring articles focused on positive psychology and what makes life worth living. All articles are written by Christopher Peterson, a former professor of psychology at the University of Michigan.
6. Good Therapy
Good Therapy provides an online database of therapists, counselors, rehab and residential treatment centers.
Of course, there are also websites that have self-screenings for mental health disorders or mental health-related apps, which you can access through the self-help section of our website, but we wanted to look on the sunny-side of life for this blog. 
Our official Augustana website also has a variety of support numbers and self-help resources that we think are important. There you can also find a host of websites that have fantastic information and activities that can improve your life satisfaction and your subjective well-being in measurable ways.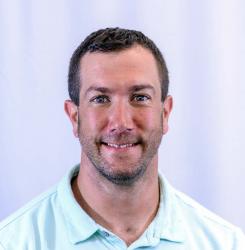 William Iavarone
Director of Counseling