Senior Reflection: finding "home"
Oftentimes when we think of home, we may think of a house. Whether it be the one you grew up in or currently live in. Home could also mean the people in your life, like friends or family. Home could be a different place where you shared a lot of memories. Basically, it can mean a lot of different things to different people. 
Home for me is wherever my family is. I've experienced moving twice in my life, and although parts of the process were sad, I knew I was still going to be with the people I love and that's what mattered the most to me. 
You're probably wondering why I am bringing up what home means to me in a reflection about my time at Augustana. Well, simply put, Augustana has been my home away from home for the past four years. Being so far away from my actual family was tough, but I had my "school family" to lean on. 
I always knew I wanted to go to a smaller school. I felt that I would thrive well in smaller class sizes and be able to make long-lasting connections quicker and easier. I visited schools all over the country ranging in sizes, and Augustana was towards the end of my visiting schedule.
And when I first stepped on campus, I just felt that feeling. I felt secure and content, and all of my fears and worries about finding the right college went away. I was able to envision myself walking around and being on campus. I found "home". I knew that at Augustana I was going to be able to become a well-rounded student, athlete and person from all of the opportunities and experiences Augustana would offer me.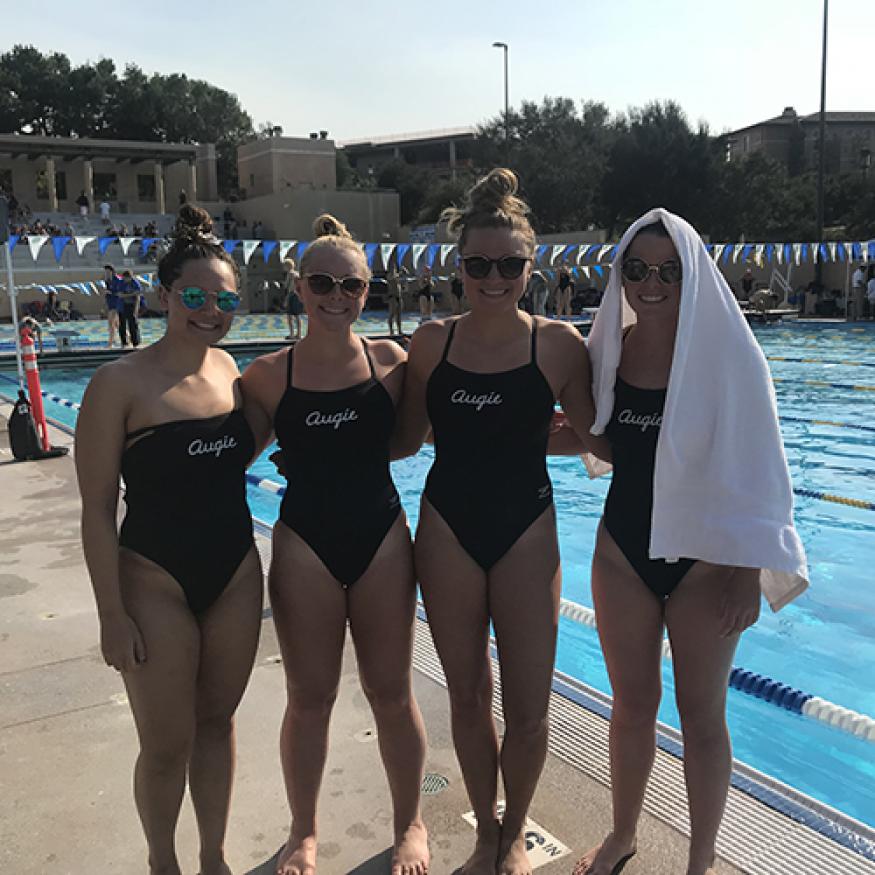 Thinking back to my first year on campus, I am not at all where I thought I would be. As a first-year student, I was very undecided with my major and potential career paths. But with the support and guidance from my family, friends, teammates, and professors, I was able to find where my strengths and interests lie.
Augustana enabled me to explore courses in different subjects which is how I found communication studies and entertainment and media studies. I also never expected to be a French major, but the department was so encouraging and flexible and helped me continue my passion for the language in higher education.
Aside from academics, a huge part of my college career was my experience as a student-athlete. I was fortunate enough to be recruited as a member of the swim team, and continue my athletic career at Augustana. Swimming brought me to some of my closest friends and taught me so much more about myself and the sport. My blog, From swimmer to "swammer" includes even more details about how being a student-athlete changed my life and college experience.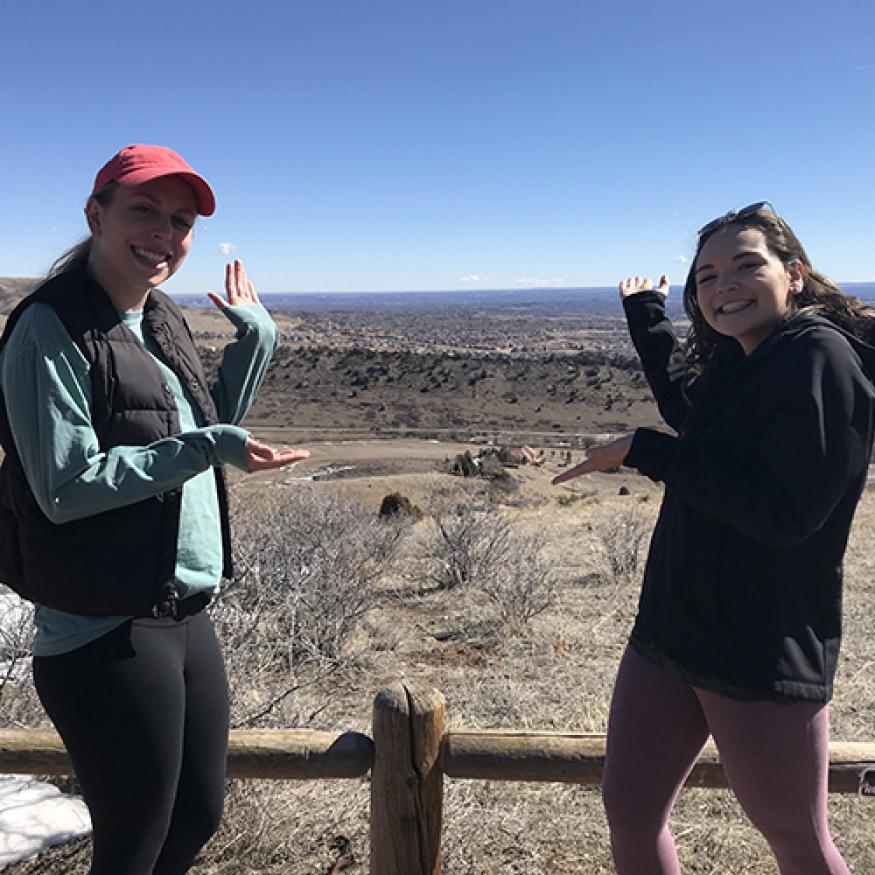 While at Augustana, I was able to use my Augie Choice junior year to spend spring term in Denver, Colorado completing a communications internship with the Denver Center for the Performing Arts. Not only was I able to explore a new city, but it was my first experience putting my skills and knowledge to the test and discover more about myself and my abilities.
I took on challenging projects I would have never imagined myself completing prior to my internship. I gained valuable skills and information for this career field that I know I will be able to apply to future career endeavors. It was an amazing experience that I will never forget, and made memories I know will last a lifetime. 
Reflecting back on all my years as an Augustana student, I am truly surprised by how much I have grown. I can honestly say I am not the same person I was four years ago. I have become much more confident in my abilities, both as a student-athlete as a person. Augustana helped me realize what I am capable of and so much more through all of the incredible opportunities it offered me.
I am proud of all of my academic, athletic, and professional accomplishments so far, and I feel confident and excited to take on future challenges.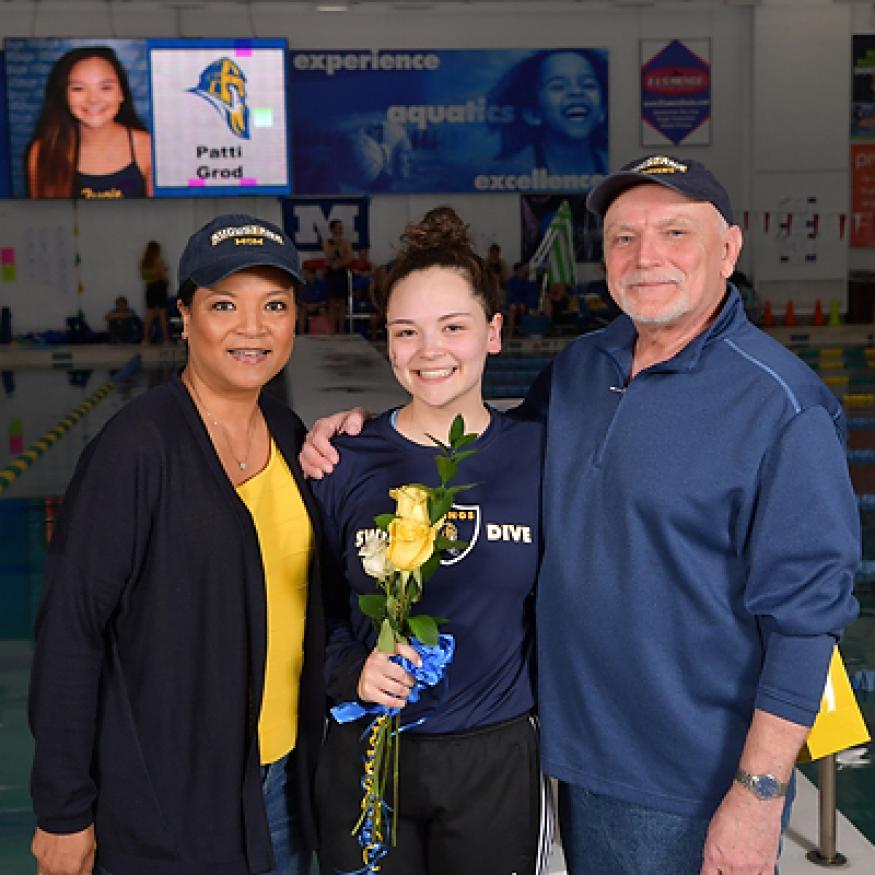 Although Augustana provided me with an amazing environment to help me grow, there are some people in my life who have also been some of my biggest fans and supporters. First and foremost, my family.
They have always been my #1 fans and biggest supporters of my academic and athletic careers. They have seen me at my best and worst, and listened to plenty of my rants and frustrations. I will never be able to thank them enough for everything they have done for me.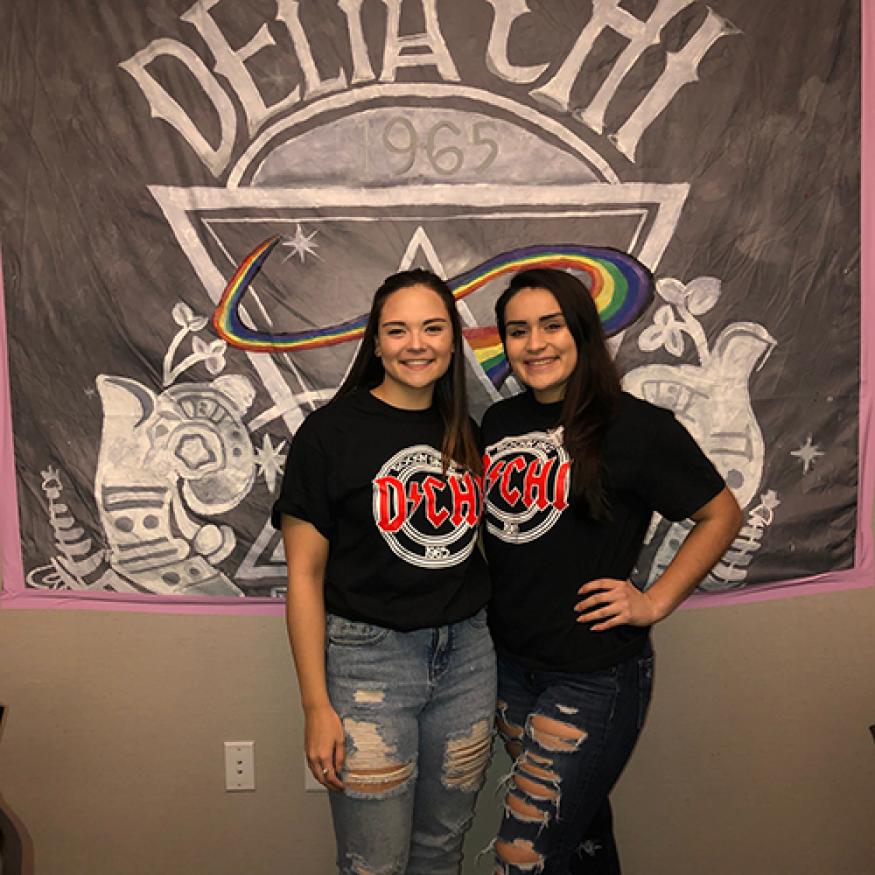 Augustana has brought me to my closest friends. I am so thankful for all of the laughs and countless memories we have made throughout the years, and how they have always encouraged me to follow my dreams. My friends are a huge factor to why Augustana has felt like home, and I know that my college experience would not have been the same without them. 
To my professors and advisors, thank you. Thank you for guiding me through difficult courses and scheduling, as well as encouraging me to grow academically and as an individual. I was always reminded of my strengths and abilities, and I know that I am prepared for future career opportunities.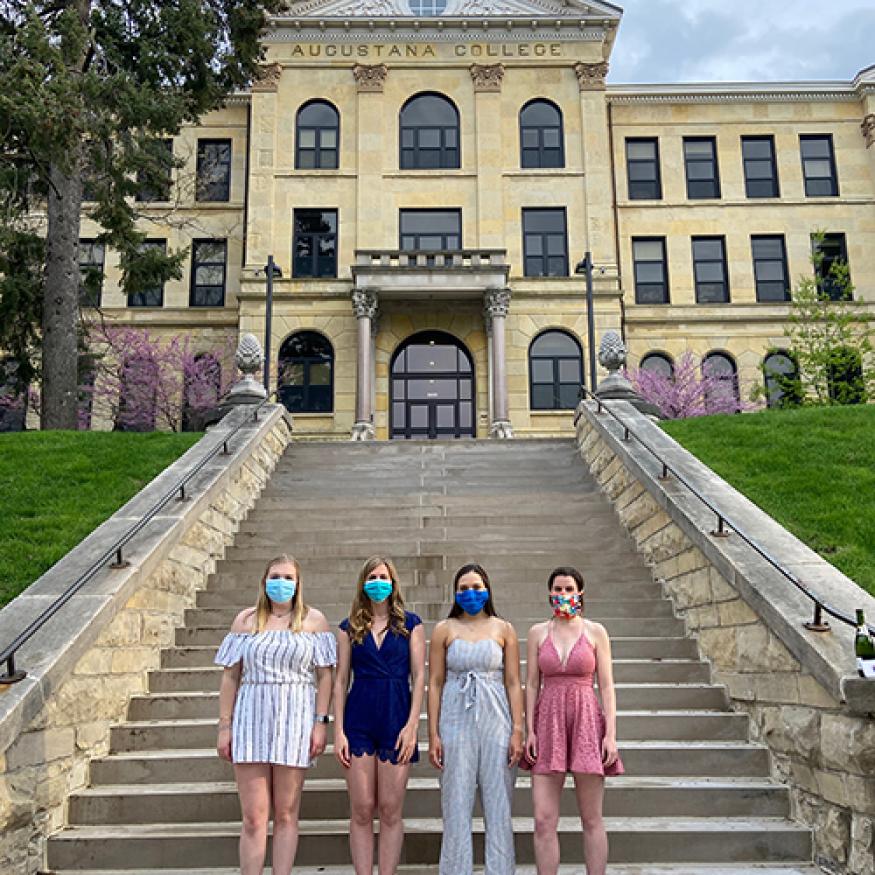 I never imagined my senior year to end the way that it did. For a while, I was devastated because it felt like I was robbed of so many memories to come. However, my graduating class and I are now a part of history, and we will never forget our time as seniors and students of Augustana College.
To the class of 2024, make sure to always cherish your time as an Augustana viking. Enjoy every single moment of your experience. Surround yourself with the people who make you happy, and do the things you truly love. Augustana offers students with so many opportunities so take advantage of them and challenge yourself both academically and socially because you never know where they might lead you. And of course, make countless memories!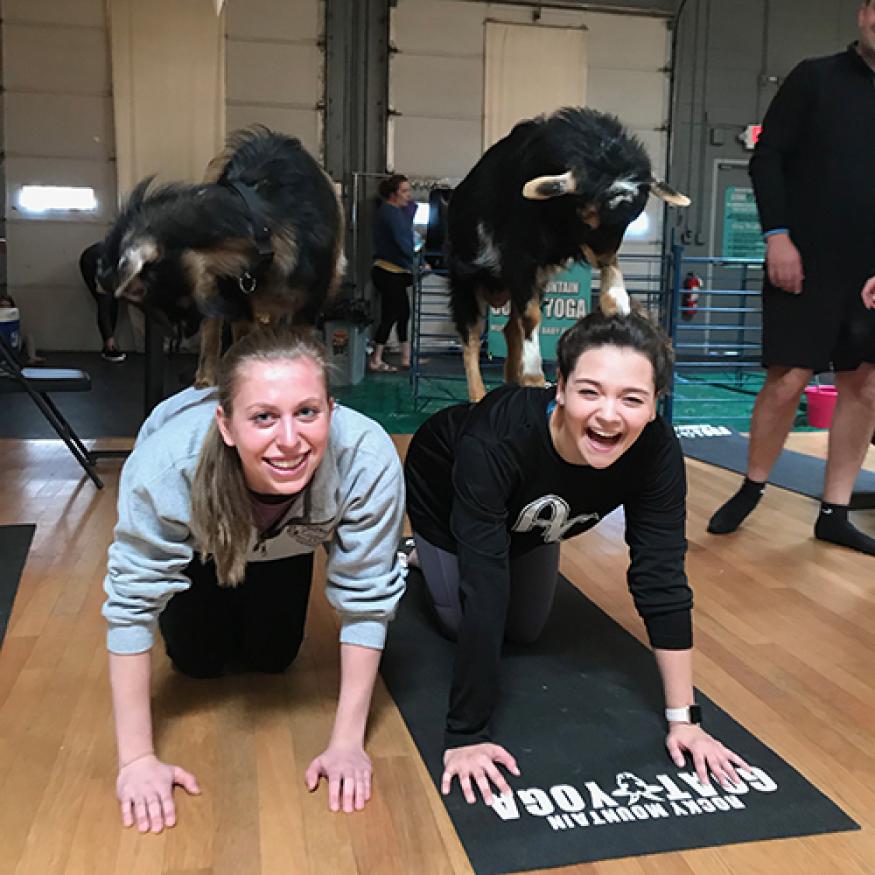 It's a bittersweet moment coming up on my last few days as an undergraduate, and the end of my college journey. It's sad leaving a place that I have called home for the last four years, and the new people who have become like family. It is crazy how a place, especially a school, can quickly form a special place in your heart. And even after I graduate, I know I will always be able to come back and visit. Augustana will forever be my home.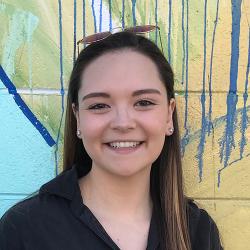 Patti Grod
Patti graduated from Augustana in 2020; she was a double major in communication studies and French, with a minor in entertainment and media studies. She is originally from Northbrook, Ill., but her family relocated to Henderson, Nev. Outside of academics, Patti was a member of the Vikings varsity swim team, director of PR and marketing for HerCampus, and a member of Delta Chi Theta sorority.