My favorite places in the Quad Cities
The Quad Cities has a lot to offer. We have unique food, quaint coffee shops, lots of shopping and various forms of entertainment. Whatever you are looking for, there is a good chance you will find it here, four times the chance. 
 
The Quad Cities consist of Moline and Rock Island in Illinois and Bettendorf and Davenport in Iowa. Augustana College is in Rock Island, but has easy access to all parts of the quad cities.
 
 
Who doesn't love food?
My favorite day of the week is Taco Tuesday and if you like Taco Tuesday too then you'll love this area. The possibilities of Mexican restaurants seem endless.
 
In Rock Island and Moline, we have Rudy's, El Patron, Acapulco, Old Mexican Restaurant, Maria's, El Mariachi, La Primavera, Adolf's, and an Augustana student favorite - La Rancherita. 
 
And these restaurants are just on the Illinois side of the Quad Cities, they're easy access for Augustana students.  
 
When I am not in the mood for Mexican food, I head across the river to the Iowa side. My favorite places are Barrel House or Baked Beer and Bread Company in Davenport. 
 
Both places offer a twist on an American menu. And Barrel House restaurant has the best sweet potato fries, I promise that you will not be disappointed. 
 
Need a coffee?
On the Illinois side, Rock Island and Moline have a lot of options for coffee - all are within minutes of Augustana's campus. There is Cool Beanz, Theo's Java Club, Taste Buds, Awake Coffee, Dead Poets Espresso, and Milltown Coffee.
My favorite place for coffee is Milltown Coffee, it has the most beautiful views of the Mississippi River that overlooks Iowa. 
On the Iowa side, Bettendorf and Davenport are a little farther from campus but offer numerous coffee shops worth driving a few extra minutes for. My favorite Iowa side coffee is at 392 coffee, it is delicious! The freshest coffee and a hip place to enjoy it.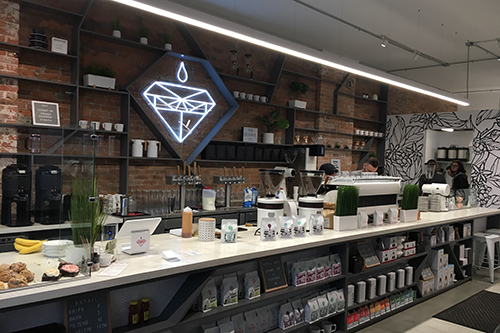 It took me a long time to find my favorite places for coffee, but I enjoyed every minute of exploring the area for new finds.
Need to go shopping?
The best part about living in an area of four cities? We have more places to shop than you could imagine. 
 
Of course, we have the usual Target, Kohls, Ross, and TJMaxx (my favorite!), but we also have the adorable village of East Davenport.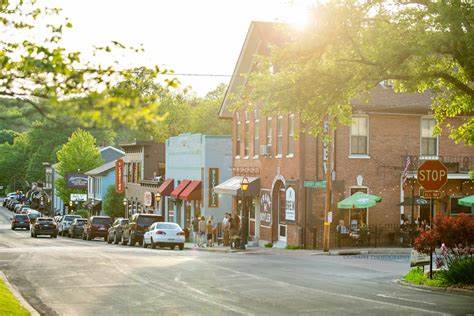 The Village has all the boutiques you could need --- all within walking distance of each other! 
They're filled with clothes, jewelry, furniture, and decor. Whatever you're shopping for, they definitely have it. 
The Village has been one of my favorite places since living in this area. It's as if the area is a set from a hallmark movie. But, don't take my word for it - go see it for yourself! 
Looking for something to do on the weekend?
You don't have to look too far for entertainment in the Quad Cities. There are numerous concerts and events at the TaxSlayer Center in Moline, IL. 
Every couple of months, a popular country singer or band come to play here. Two years ago, I saw the group Dan and Shay and in a couple of weeks I'm seeing Miranda Lambert. The TaxSlayer center makes it easy to see popular artists without having to drive to a big city like Chicago. 
The Taxslayer center is also home to the Quad City Storm minor hockey team. The hockey games are a favorite of mine to go to either during the week or weekend. And, they do a lot of giveaways and games of prizes and merchandise.
For Augustana students in particular, the downtown district of Rock Island is a favorite for the weekends. There are restaurants, bars, and occasional events. Past events have included performances of local bands, a Nelly concert, and Gumbo Ya Ya - which is an event in celebration of New Orleans. 
For those of the drinking age, there is Daiquiri Factory, Second Avenue, Smoking Dog, Icons,  and a new favorite - Billy Bobs. These bars are all different in themes and drink specials, but they are all a fun way of enjoying a night out in Rock Island. 
No matter what you are looking for, chances are you'll find it here. The Quad Cities has a lot to offer. I have had fun finding my favorite places to visit, now go find yours!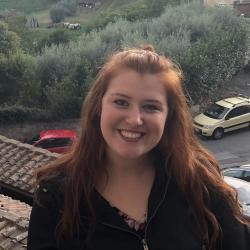 Chelsea Meyer
Chelsea Meyer is a senior from Roscoe, IL. She is double majoring in Communication Studies and Multimedia Journalism & Mass Communication while on the Pre-Law track. 
On campus she's involved with Greek Council as the service chair, a member of the Delta Chi Theta Sorority, and a member of the Women's Golf Team.