What it's like to apply test optional
Taking the ACT/SAT was a stressful experience for me my junior year in high school. I found myself tackling several extracurricular activities, along with the rigorous academic schedule of junior year. 
My high school provided quality resources to prepare for the exams, and when it came time for me to take the test, I attempted to answer the questions to the best of my ability. But after taking the exam multiple times, I felt the exam results weren't an accurate representation of my intelligence or work ethic. 
When I visited Augustana the summer before my senior year, I learned that they accept students "test-optional." I took advantage of the opportunity and did an admissions interview. (Note: When Maria applied, an interview was required to apply test-optional. This policy was updated in 2020. See the new test-optional policy here.)
What is the interview process like?

Sitting down with the admissions team at Augustana actually made me feel more welcome and confident in my high school accomplishments. In my interview, I was asked to talk a little bit about myself and what I was involved in during my high school career. 
I was also asked if I struggled academically in any subjects in high school. I felt uncomfortable sharing some of the struggles I had, but quickly realized they cared more about what I did to overcome the struggles in the classroom and whether I was comfortable asking for help. Because of this, I don't feel ashamed or nervous about going to a professor if I need additional help understanding the material.
How did applying test-optional affect my student experience?

Once I ultimately decided to apply test-optional, I was thrilled to hear that I was accepted to Augustana with an exceptional scholarship. I was even invited to interview for the honors program shortly after I was accepted. 
While I was on campus for my honors interview, I learned that many of the other prospective honors students also applied test-optional. 
At the end of my first semester on campus, I made the Dean's List and remained resilient throughout the spring semester.
I'm glad I decided to apply test-optional because I felt they really looked at the qualities I could bring to Augustana beyond one standardized test.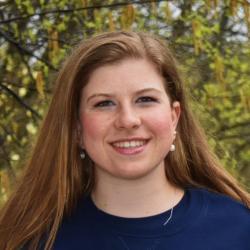 Maria Coulter
Maria Coulter, Class of 2023, is from Peoria, Ill. She's majoring in vocal performance and communication studies. On campus, she's involved in choir, Campus Ministries leadership team and Phi Rho sorority.