You've been accepted! Now what?
Congratulations, you're ready to make it official! You are confident and ready to choose Augustana — now what?
There are still months left before you move to campus, and I'm sure you're excited. Here are a few things to keep in mind when preparing for Augustana.
Commit!
This is where your Viking journey begins. Making your tuition deposit and committing to Augustana ensure your spot is saved. 
By committing now, you can enjoy the rest of your time in high school without stressing about a college decision. You can rest assured that you found your perfect college to call home.
Visit!
If you haven't seen our campus yet or would like another look, schedule a visit. This is a great opportunity to familiarize yourself with academic buildings, dorm locations and much more. Interested in a more personalized experience? A custom visit allows you to create a campus experience that suits you best. So go ahead, customize it!
You will also see campus once more at orientation and registration early in the summer. This is when you'll register for your first semester classes and meet with your assigned faculty advisor. To prepare right now, think about which day you'll sign up for and what you want your future class schedule to look like. 
Connect!
Now is a perfect time to connect with fellow future Vikings!
Since you're committed to Augustana, you may want to start connecting with the Augustana community and show your Viking pride. 
Join the Augustana College Class of 2027 Students Facebook group and follow @augustanabound on Instagram to get to know your future classmates and possibly a roommate!
Not only will you be able to read about the people you'll get to know over the next four years, but you can submit a post and introduce yourself. Most students share their name, hometown, potential majors/minors, interests, social media and anything else relevant.
And, if you haven't already, follow us on Facebook, Twitter, Instagram and TikTok to stay up to date with campus happenings.
Relax!
You've already made your decision — you deserve to give yourself some rest. College is a new and exciting experience, but like anything unfamiliar, it can be overwhelming. Spend your summer doing what you love and take care of yourself before your first semester begins. 
The most important person in your college experience is you. Although the anticipation can be nerve-wracking, it's worth the wait.
Be Proud!
You don't need to shout it from the top of Old Main, but we wouldn't blame you; being a Viking is exciting. Shop the Augustana Bookstore; it offers everything from crewnecks to stickers. 
Check out our Augustana Bound page for even more materials, including athletic signing forms for future Viking athletes. 
Welcome, future Viking! We're eager to see all you accomplish at Augustana. 
Go Vikings!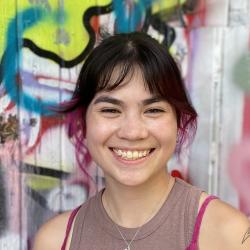 Lauren Clarke
Lauren is a senior from Arlington Heights majoring in creative writing, multimedia journalism and mass communication, and theatre arts with a theatre history concentration.