Events Calendar
The American Scandinavian Association at Augustana will hold its annual outdoor Crayfish Party (Kräftskiva), featuring a menu of traditional Swedish foods. (In case of rain, the event will move to the church fellowship hall.)
Augustana alumni and friends are invited to the SX Sky Bar in Chicago for drinks and appetizers.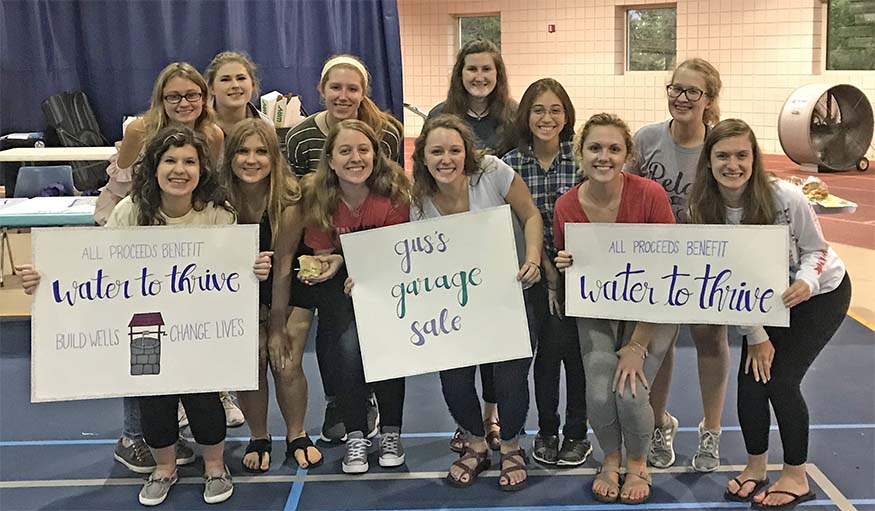 Zeta Phi Kappa sorority will hold the annual Gus's Garage Sale from 10 a.m.-4 p.m.
The Augustana Vikings will play the Knowlton Kickoff Classic vs. the Coe College Kohawks.
Culture Fest is an annual event full of music, dance, performances, and food/activities from a variety of cultures.
Augustana College will host the first Quad City Bass Fest, a day-long workshop for bassists at all levels and all ages and a public recital.
Katherine Beydler, a Ph.D. candidate in Classical Studies at the University of Michigan, will discuss using archaeobotanical evidence to better understand the trade and spread of medical ingredients in the Roman Empire. 
Alumni and friends are invited to the ninth annual Augustana Tribe of Vikings Golf Outing.
Families of Augustana students are invited on campus to spend time with their student from Sept. 21-22.
The Augustana Vikings will play their Family Weekend game vs. the Elmhurst College Bluejays.