Augustana offers a major and minor in studio art, a major in art education, and a major and minor in graphic design.
Careers and internships
Many studio art majors prepare for graduate work in a specific art genre or for a career in areas such as art administration or education, art therapy, medical illustration or museum work. Some students double-major or minor in areas such as art history, psychology, biology, education or business.
Art-related internships are available to integrate these areas, and faculty advisors work with students to help them apply their talents to future goals.
Graphic design majors and minors have launched their careers in museum marketing and design for news and industry. Art education students are employed in public and private schools.
Recent graduates
Amanda (Ebert) Murphy '17 (graphic design) is a marketing product specialist with Parksite in Batavia, Ill.
Emily Grooms '17 (art) is attending a Special Program in School Psychology at Western Illinois University.
Becky Brosch '17 (graphic design) is a clinical research coordinator at Washington University School of Medicine.
Maureen Joyce '17 (graphic design) is a marketing coordinator and graphic designer with Performance Food Group in Davenport.
Nikki Radloff '15 (graphic design) is the creative director at Audentio in Rockford, Ill.
Jasen Hengst '14 (graphic design) is self-employed and the owner of Jasehen.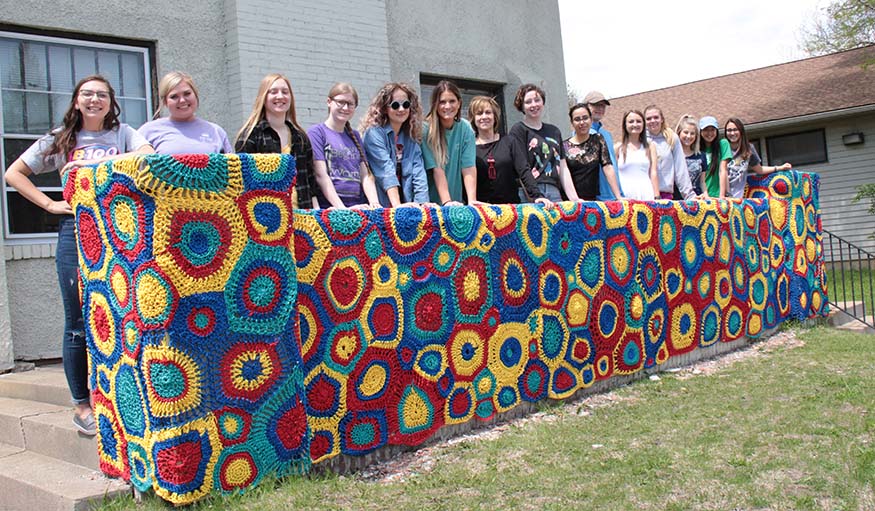 Distinctions
Studio art majors choose a focus in one of seven areas: ceramics, drawing, painting, photography and sculpture, fibers and printmaking.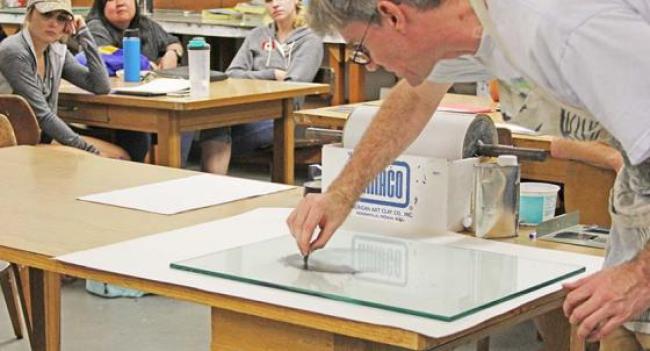 Graphic design majors have a traditional fine arts foundation, which focuses on creative problem-solving. Courses in art history and a survey of contemporary graphic designers add perspective to the major.
Beginning classes have only 15-20 students, and upper-level courses are generally smaller. The close faculty-student relationship is especially important in hands-on work such as studio art. Students in the department learn to express their ideas and emotions via the formal elements of art, while at the same time gaining an understanding of art's larger social and disciplinary contexts. International terms often include art classes in the curriculum.
Working closely with a faculty member, students integrate learning from throughout their liberal arts education to complete their project, which includes a written essay and public presentation. At the end of the capstone experience, students have a portfolio of work to use as they prepare for graduate school or employment.
The art department is housed in three buildings: the art building, the pottery/sculpture studio and the Abbey art studios. These buildings house separate facilities for painting, fibers, 2D design, weaving, ceramics, sculpture, photography, drawing and wheel-throwing.
The ceramics studio has a wood fire kiln and a rolling gas car kiln, the kinds of high-quality kilns generally available only to graduate students.
The Augustana College Teaching Museum of Art has a full-time staff and is readily accessible to art classes. Through traveling exhibitions and the extensive permanent collection, students view original works of art as primary texts for class discussion, as well as inspiration for their own work.
Augustana sponsors an on-campus community program called Kaleidoscope, offering short-term art classes and workshops for children. Many art and art education students serve as teachers and aides for Kaleidoscope, gaining experience for their future work.