Office of the Registrar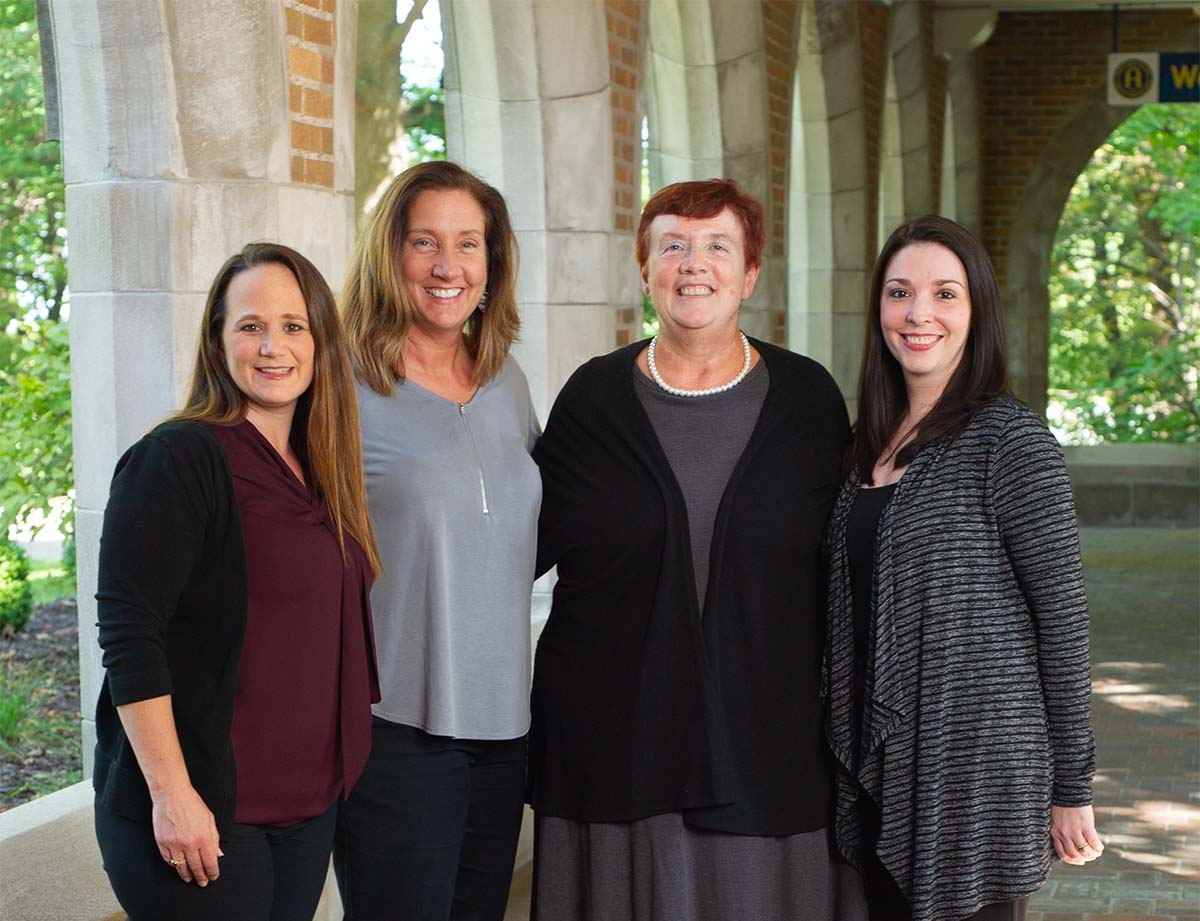 Updated Offices Processes, Policies and Procedures During the COVID-19 Response
March 18, 2020
The Office of the Registrar will continue to provide the best services possible through the challenges all of us are facing. We ask for the patience, cooperation and compassion of all our constituents as you contact our staff with your requests during this challenging time for everyone.
Have a quick question? Stop by our virtual office hours through Google Meet Monday-Friday 9:30 - 10:00 am or call in to 929-266-1470 pin: 910 453 840#
Email communication
All email should be sent to our office mail address registraroffice@augustana.edu. Email sent to specific team members may not be routed for a response as quickly. During a period of disruption, it is critical that students read and respond to their Augustana email daily. Instructions for course expectations and other important college announcements will be shared first through email. We are If you have questions for our office, please only use our office email in order to receive the most prompt reply.
Priorities
Our staff will be prioritizing projects and services that address the college response to COVID-19. Our next priority will be to our currently enrolled students who are participating in distance learning spring semester, especially to those seniors who intend to graduate this spring. Finally, we will make an effort to process transcripts once per week (see additional information below). All other services (enrollment verification, diploma reprinting, special reporting requests, etc.) will be put into our project queue and addressed as we have time.  
Adjusted Office Hours
The office will have some services available remotely from 8 a.m.-4:30 p.m. Monday through Friday, but many of our regular services are not available. Our entire staff is working remotely so we are requesting that individuals not contact us by phone as you will have to leave a voice message and it may take several days for us to respond. Instead, please email us your requests as we may not be available to answer your questions via phone in a timely manner. Our office is not open on weekends. Please use this email address only for your general questions.
Advising & Registration
The timeline for advising and registration has been established. To find out more visit the Registration Policies and Procedures Page and the Academic Calendar.
Transcripts
Same day transcript processing is currently not available and the college does not participate in express mail services. Because our staff is working remotely, transcript processing of mailed copies this week are not available. We encourage individuals to use the electronic transcript services at this time. We hope that next week we can resume mailed transcripts in a weekly batch on Tuesdays. Once we are able to return to the office, requests for electronic transcripts made through Arches will sent on Tuesday mornings. If you have payment or processing questions please email Michelle Ramirez and she will do her best to respond within two business days. For all other inquiries use our general email above. 
Academic Policy and Procedural Changes
Please see the link below which will take you to a page dedicated to the updates and changes to academic policies, procedures and deadlines.
Statement of Mission and Inclusivity
The Augustana Office of the Registrar strives to support the academic mission of the college by providing exceptional service to all students, faculty, staff and alumni through honesty, integrity, and proactive inclusivity. We respect the diversity of our campus community by accurately representing an individual's accomplishments and personhood through individualized attention and pride in our work.
Hours
Regular hours: 8 a.m.-4:30 p.m., Monday through Friday (voice mail messages and faxes may be received with a response on the next regular business day)
Summer Hours and Services: We will have regular office hours most days from 8 a.m.-4:30 p.m., Monday through Thursday; on Fridays we are open 8 a.m.-4:30 pm, with limited service from noon-4:30 p.m. In addition, over-the-counter rush transcript services are not available every day. Please plan ahead and call the office in advance of your personal deadlines so you have ample time to have your needs met. 
Holiday hours and closures: The Office of the Registrar, along with all campus offices, will be closed on the following observed holidays:  Good Friday, Memorial Day, Independence Day, Labor Day, Thanksgiving (closed Thursday and Friday), Christmas/Winter recess (Tuesday, Dec.24 - Wednesday, Jan. 1) No services will be available and no transcripts processed during periods when the college is closed. NO TRANSCRIPT REQUESTS WILL BE PROCESSED from December 21, 2019 - January 2, 2020. 
Location
Office of the Registrar, 639 38th St., Rock Island, IL., 61201
109 Founders Hall (first floor) 309-794-7277
Toll-free 1-800-798-8100; fax 309-794-7544
Staff
Please contact any of our staff members for assistance with a particular request or question.
Policy oversight, Committee on Advanced Standing and Degrees, Arches, overloads, final exam petitions
Susan L. Granet, Associate Registrar, 309-794-7212
Degree audit, graduation application, transcript evaluation, course master schedule, transfer and commuter student assistance 
Michelle Ramirez, Student Support Specialist, 309-794-7211
Reception, office scheduling, registration assistance, transcript processing, graduation candidacy verifications, demographic and enrollment changes
Christina Klauer, Student Support Specialist, 309-794-7277
Reception, office scheduling, registration assistance, graduation processing, grade changes, enrollment verification, and student worker oversight
Illinois notary services are not available within our office, but please call us and we will help you find a notary available on campus to assist you.