Events Calendar
Dr. Rebecca Heick, assistant professor of public health at Augustana College, will present "Tip of the Iceberg: Understanding the Bigger Picture of Pandemic Disease Severity."
The annual I-74 Graduate and Professional School Fair will be a one-day virtual event Oct. 28, 2020. Hours will be 9 a.m.-2 p.m.
Dr. Dag Blanck, director of the Swenson Swedish Immigration Research Center at Augustana, will moderate a trans-Atlantic panel discussion on the U.S. election.

Participants will include:

Science writer Jude McLaughlin will speak on Intersex and Differences of Sex Development.
Dr. Yurie Hong will present the Antiquity in the New Millennium Lecture on how ancient practitioners thought about and treated reproductive issues.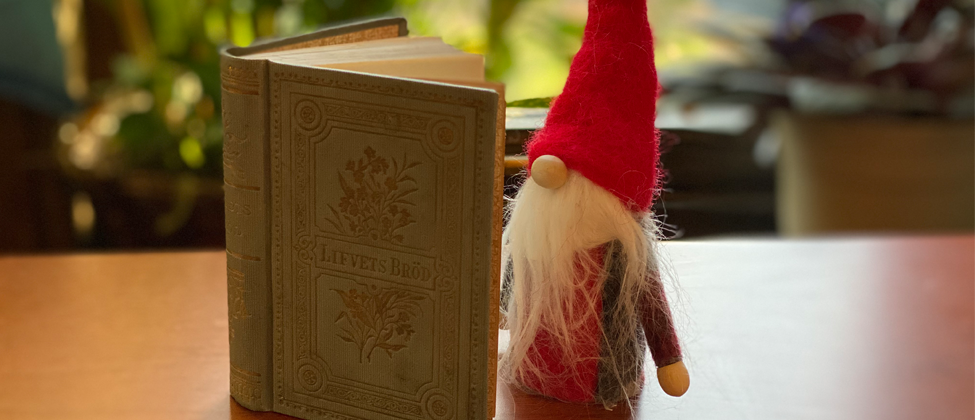 December's book is A Very Scandinavian Christmas: The Greatest Nordic Holiday Stories of all Time compiled by New Vessel Press, 2019. 
Douglas Bamforth from the University of Colorada, Boulder, will be holding a lecture on "The Lynch Site and 13th and 14th Century Ethnogenesis on the Central Plains".
The representation of foreign cultures with manifest "racial" differences, such as unfamiliar physical traits or strange-seeming ethnic customs, has been a longstanding and often visceral site for human artistic expression. The visual and material culture of the Roman Empire (c.
Hilary Becker from Binghamton University will give a lecture on "The Etruscan Helmets from Vetulonia: New Evidence for the Life of an Etruscan Soldier":