The Learning Commons
The Learning Commons is the place for all academic support needs. Whether you need help editing your research paper, searching for a Spanish tutor, improving your study skills or developing English language skills, we're here to help!
The Learning Commons is on the fourth floor of the Gerber Center and includes the Reading/Writing Center (Room 423) and the Office of Student Success Services (Room 439).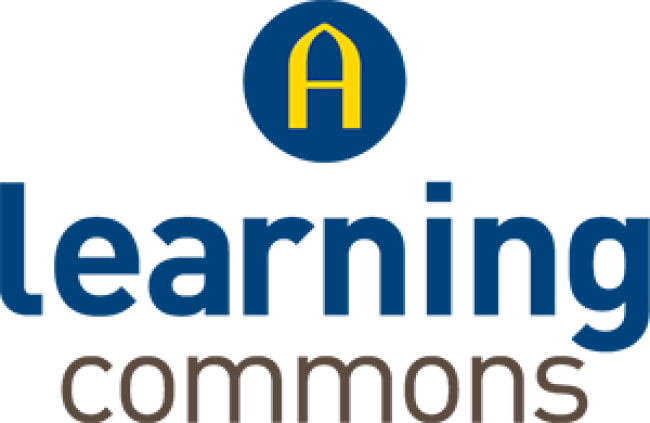 The Learning Commons includes:
• The Reading/Writing Center for advice on written work and help with course readings
• Tutoring services for help with departmental course content
• Study skills workshops and one-on-one coaching for time management, stress management, test-taking success, and more
• Support for English Language Learners and non-native speakers of English
• Academic accommodations for students with disabilities or learning differences
For non-academic student support resources, please see Student Life.
Upcoming workshops
March 12, Assertiveness and Negotiation, 11 am.-noon, in Olin 105
Co-presented by the Learning Commons and CORE
April 10, Civil Discourse Panel and Practice, 4-5:30 p.m., Wilson Center
Co-presented by the Learning Commons, CORE, and the Muslim Student Association
April 25, Panel Discussion: Finding internships, jobs, and volunteer opportunities, 5-6 p.m., Gerber Center Gävle 2
Presented by tutor leaders
Ability Awareness Week (March 31-April 6)
March 31, the Gray Matters: Mental Illness Documentary Night, 6-7 p.m., Gerber Center, Gävle Room 3, presented by the SGA Wellness Committee
April 1, Meet and Greet Social, 1-3 p.m. in Gerber Center Oasis, presented by Counseling Services and Learning Commons
April 2, Movie Showing of "Perks of Being a Wallflower," 7-9 p.m. in Olin Auditorium, presented by NAMI and OSL
April 3, Empathy Workshop, 3-5 p.m. in the Wilson Center, presented by the Student Speech-Language-Hearing Association
April 4, Walking Meditation, 1-2 p.m., outside of Old Main facing the Quad, presented by the Learning Commons
April 5, Pause for Paws, 5:30-8 p.m. in Gerber Center Gävle rooms, presented by Alpha Phi Omega
April 6, Mental Health Walk, presented by Delta Chi
Workshop and coaching topics
The Learning Commons offers many opportunities for students to address various types of concerns through workshops and one-on-one coaching. Here are some examples of topics typically covered in workshops and academic coaching:
• How to Manage Your Busy College Life
• Reducing Test Anxiety With Effective Preparation
• Simple Tips to Manage College Stress
• How to Write a Winning Essay
• How to Survive Group Projects
• New Year's Resolution and Goal Setting
• How to Prioritize During Pledging
• How to Increase Your Optimism
• Social Media and Self Promotion
To make an appointment to discuss any of these topics, or any other study skills topic, email learningcommons@augustana.edu.