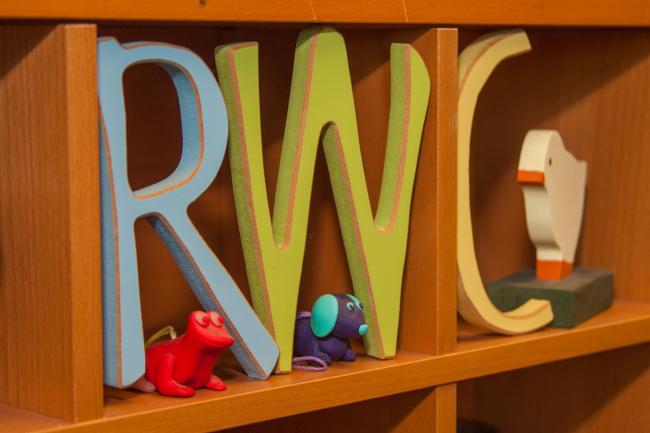 The Reading/Writing Center (RWC) provides all Augustana students the opportunity for one-on-one instruction and advice on their writing, reading and other academic skills. 
Reading/Writing Center tutors are now available for online appointments.
Appointments will be conducted via Google Meet video chat and Google Docs.
How to make your virtual visit
Students may schedule live video chats or feedback via email as they wish.
Live video chats are up to an hour long and are ideal for reading-related sessions, brainstorming and early-stage drafting, or just having a friendly conversation about all things reading/writing.
Feedback via email is suggested for those who aren't available during RWC open hours, whose technology is unreliable, or who would prefer to communicate via writing rather than face-to-face.
Request either type of session via Starfish. (Here are the instructions). If you have any trouble doing so, email readingwritingcenter@augustana.edu or call 309-794-8987 during open hours.
Faculty tutor appointments also are available. Email any of our three faculty tutors (Jacob Romaniello, Farah Marklevits, or Lucas Street) to inquire about their availability.
About the center
The Reading/Writing Center is staffed by three faculty members and more than two dozen peer tutors who conduct one-time or multiple sessions designed to promote academic self-confidence, skills and knowledge.
Current peer tutors represent more than 30 majors and minors. These students have been recommended by two faculty members, undergone a competitive hiring process and completed two classes on tutoring theory and practice.
Whether you are a first-year student or a senior, the center and its tutors are ready to help with:
Advice on any stage of writing: getting started, drafting, revising, editing or proofreading
Instruction on reading comprehension and strategies for reading complex texts
Guidance on writing personal statements for graduate school or job placement
Practice with English skills, if English is not your first language
Reference books about writing
A comfortable place to ask questions and share knowledge
For more information about the Reading/Writing Center, email learningcommons@augustana.edu.
Social media