What to expect at the Reading/Writing Center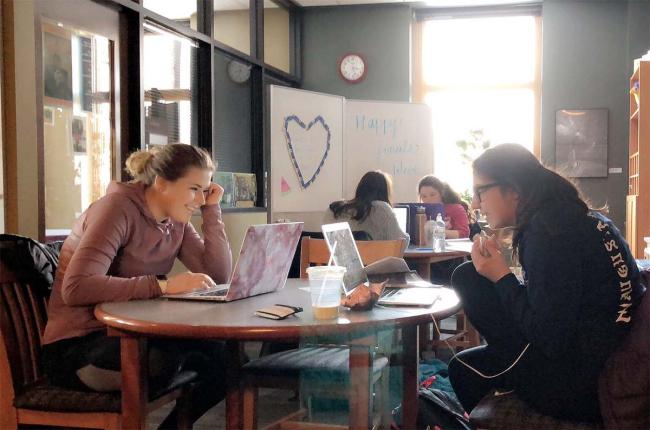 Writers can expect...
Together, we will discuss and practice strategies for writing and revision that can be applied to more than just one assignment. We aim to help you improve your overall skill as a writer.
Readers can expect...
Together, we will explore and practice various reading strategies and ways to think and write about complex texts.
English Language Learners can expect...
Together, we will discuss and practice ways to achieve academic proficiency, linguistic fluency, and/or social competency necessary to succeed at Augustana. 
What to bring
Since our tutors can assist at any stage in the writing process, the materials you bring to a Reading/Writing Center appointment will depend on your stage in the writing process and specific goals for the session.
If you are in the initial stages of planning or pre-writing, you and the tutor can discuss your ideas to help develop and organize them. If you have some notes written down already, bring them.

If you have a draft completed, we prefer that you bring a typed copy with you, but if you'd rather work from a laptop, that's OK, too.

No matter what stage of the writing process you are in, always bring the assignment prompt (and rubric, if available) to show the tutor.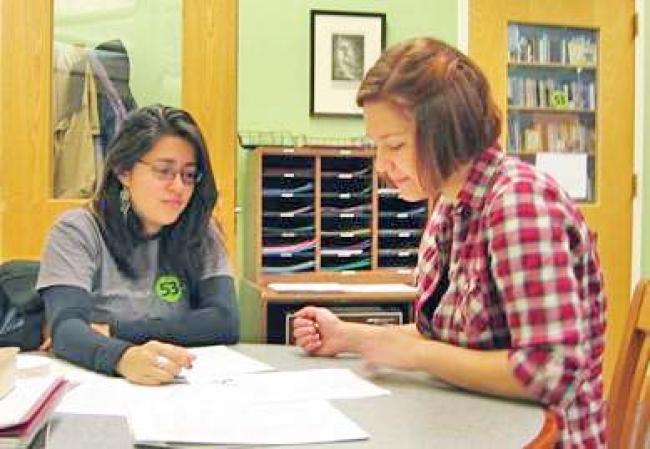 A Writing Center session
1. Setting the agenda. You and the tutor will begin by deciding together how your session will be spent, setting goals that are realistic for the time scheduled and the work to be addressed.
2. Responding to the draft. You will be invited to read your draft aloud while the tutor reads along. As you read, you may "hear" when a transition is missing or when a sentence is jumbled, for examples. If certain sections sound awkward or confusing, the tutor will guide you in re-thinking or restating these passages.
The tutor will likely ask you questions such as "What do you mean by that?" or "What other ways could you state this?" or "How do these two paragraphs relate to each other?" Questions such as these will help you translate your ideas into language easily understood by the typical reader.

The Writing Center consultation follows a top-down process whenever possible; this means that you and the tutor will first examine the more global aspects of the paper and then, when time allows, move to the more particular aspects, since there is little use in proofreading an entire paper that requires significant revision.
Ultimately, tutors can help you become a better writer who can determine for yourself why and how papers are revised and edited.
3. Ending the session
You and the tutor briefly will review your accomplishments and jot down a short list of other areas that may need more improvement, as well as resources for dealing with those areas. At this point, you may want to schedule a follow-up appointment or just come back with future assignment as necessary.