CORE signature programs: Entrepreneurial Center, outreach and service
CORE helps students with communities in meaningful ways. These include service learning, community-based research and community service through volunteering.
These kinds of experiences have been shown to increase students' intercultural sensitivity and civic engagement, even after graduation. Community outreach and service is an important part of students' academic experience and growth at Augustana as they practice skills learned in the classroom. Accordingly, students are encouraged to track their efforts using the college's co-curricular transcript.
Entrepreneurial Center
The Entrepreneurial Center (EDGE) connects students with community organizations in need of communications, marketing and creative services, including web design.
The students gain experience to enhance their portfolios and résumés. For more information, contact the Entrepreneurial Center or visit the center (first floor, Olin Center).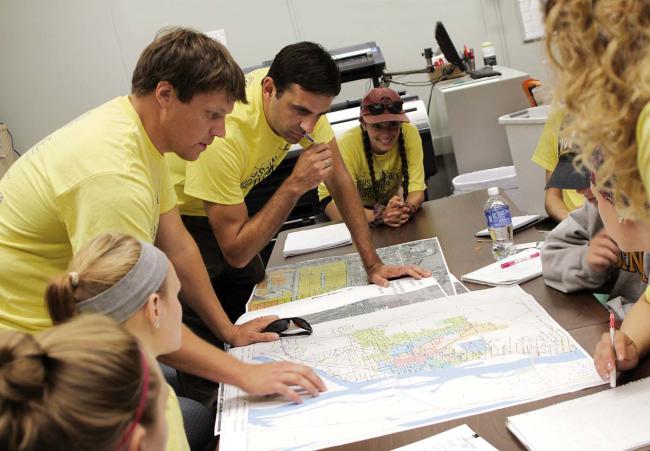 Upper Mississippi Center
The Upper Mississippi Center uses Augustana's resources to help communities solve urban and rural sustainability challenges. The center creates opportunities for students to acquire the knowledge, skills and attitudes to solve these challenges.
One objective of the center is to combine research that integrates knowledge and perspectives from the humanities, social sciences and natural sciences to create solutions, community engagement and collaboration. For more information, visit the office in CORE (third floor, Olin Center).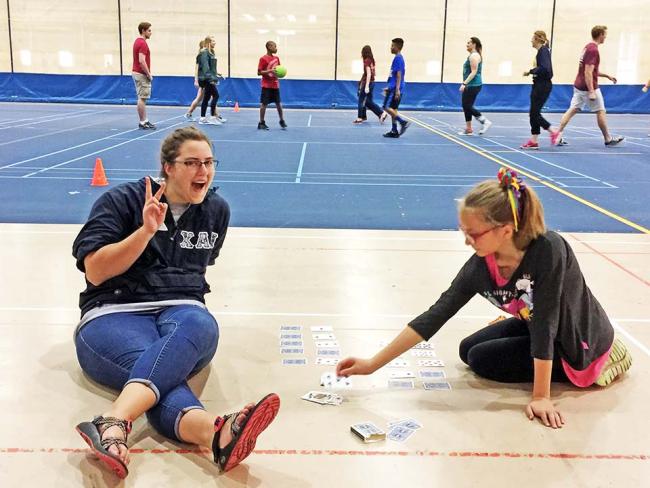 Service learning and community service
Augustana's student groups, athletic teams, Greek organizations and residence hall committees perform community service for dozens of local organizations each year.
Students traditionally log more than 20,000 hours of volunteer service each year. 
Service learning "integrates meaningful community service with instruction and reflection to enrich the learning experience, teach civic responsibility and strengthen communities," as defined by the National Service-Learning Clearinghouse.
 Augustana develops these opportunities in many academic courses, and the community served may be local or international.