With a commitment to student success, members of the Career Development team partner with students as they move through the career development process. 
Beginning with exploration, students consider who they are and how they want to live that out in the world. Combining vocational exploration and career development strategies, students will explore strengths, interests, values, and the needs of the world.
Next students move into preparation as they ready themselves for deeper engagement in experiential learning through CORE's signature programs. This step includes all the typical services associated with career development, such as resume writing, interviewing strategies, internship and job search, and graduate or professional school pursuit. 
Once students engage in internships and other experiential learning opportunities, career coaches partner with students to get them career ready for either pursuing full-time work or entrance to graduate or professional school programs.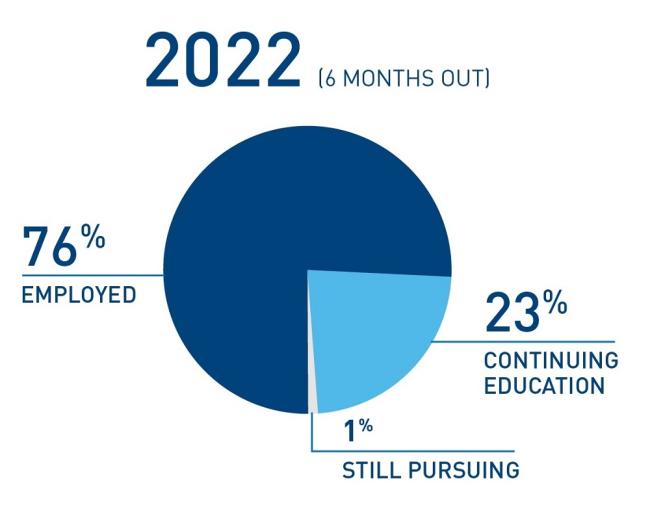 99%
of the surveyed Augustana Class of 2022 said they were in graduate school or employed within six months of graduation.
Resources for students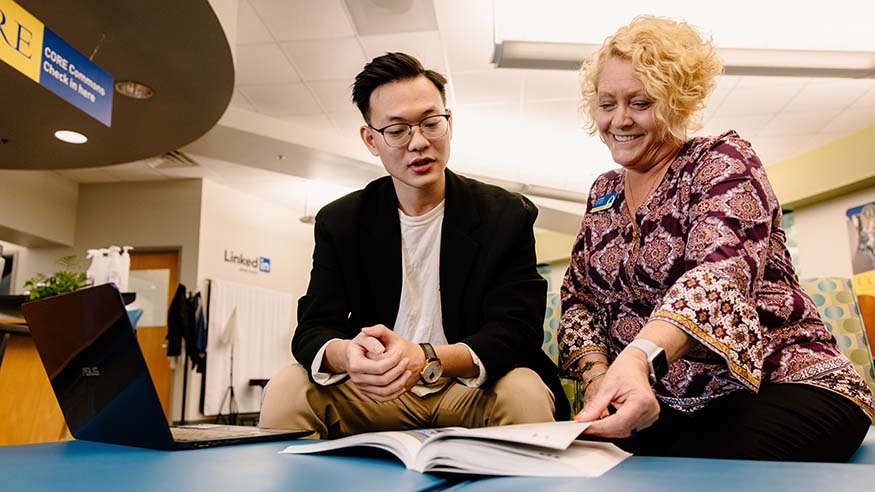 Career coaching is a student-centered partnership between student and career coach designed to assist students in developing career management skills while meeting the student's career goals. Career coaches develop knowledge and expertise for the fields of interest.
Handshake
Augustana uses Handshake, an online tool for students to find jobs and internships, and for more than 65,000 recruiters to find students. Students and alumni get postings that are specific to their job interests, major, and preferences.
Employers also can use Handshake to recruit students
The Viking Score supports students through college and post-graduate life by tracking experiences and awarding points to earn incentives along the way. The Viking Score motivates students to take small steps to make sure they are on the right path.
Vocational exploration helps students explore questions such as: Who am I, What's my place in the world, and how can I make a difference?
Then it connects these questions to the process of exploring majors, internships, study abroad, volunteer service, graduate school and careers.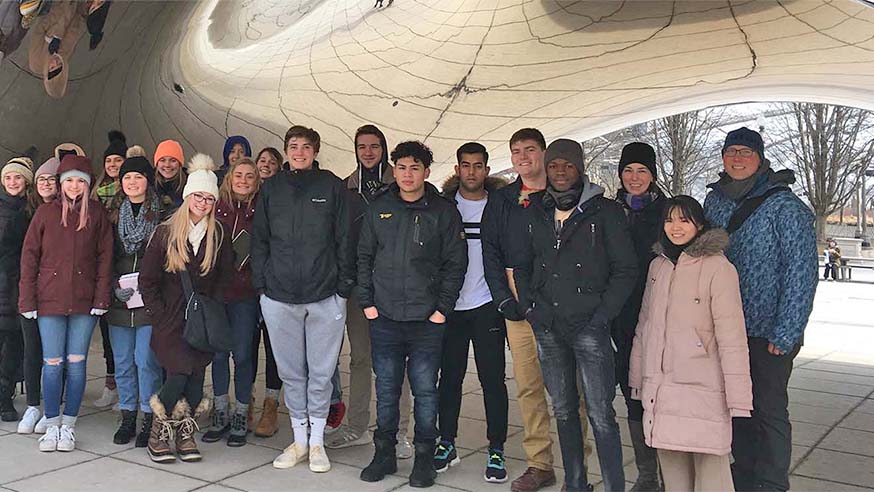 This alumni network brings together accomplished alumni and students. Alumni are available to share advice on careers, industries, employment trends, and organizations in their areas of expertise. Students can find a career match and connect.
Services
• Career Development services are offered from 8 a.m.-4:30 p.m. weekdays at the CORE Commons, Olin Center.
• Individual career coaching appointments are available to students and recent graduates regarding all areas of career planning and preparation.