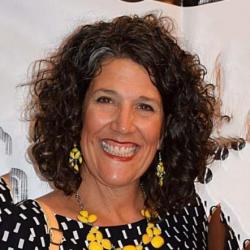 Penelope O'Connor
Part-time Instructor of Communication Studies and First Year Inquiry
Penny O'Connor is a popular keynote speaker and workshop presenter specializing in motivational and professional development presentations. 
Prior to joining Augustana, Penny was a full-time faculty member at the University of Northern Iowa for 29 years. There she taught many communication courses as well as First Year Cornerstone. A member of the National Forensics Association Hall of Fame, she coached the UNI speech team for four years, compiling one of the most
successful records in the university's history. As a collegiate competitor, Penny was a three-time national finalist and one of UNI's all-time top speakers. 
She is a longtime Weight Watchers Leader and hospice volunteer. She is a certified benefit auctioneer, active in community theatre, and excited to make the Quad Cities her new home.
Education
B.A., M.A., University of Northern Iowa