In 2011, we asked faculty which graduating seniors had taken advantage of all Augustana has to offer — who had grown academically and personally. We then asked the students to reflect on their time here, and the frequent answer was that the experience was "More than I imagined."
A decade later, we're catching up with some of them.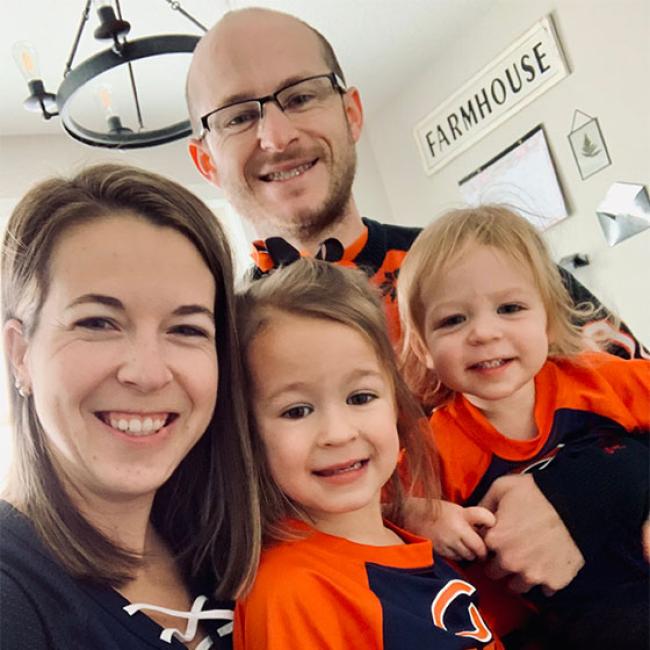 Lauryn Dick Deets
B.A., Music Education
Secondary Math Education Endorsement
National Board Certification (in progress)
No matter how hard she tired to veer off course, Lauryn Deets' path since Augustana has been a straight line. And it couldn't have worked out better. As the orchestra director at Pleasant Valley (Iowa) Junior High, she spends the school year changing her students' lives and her summers with her family.
Are you where you thought you might be 10 years ago?
Pretty close! I am blown away by how much I have been blessed to be living my dream life. I have an amazing husband, two beautiful daughters and a cuddly old dog. We are all healthy and live in the gorgeous home we have worked so hard to build.
My husband and I are both teachers. We get to spend our school days changing the lives of our students, and we get to spend our summer days as a family. I really, truly could not ask for anything more.
Has your path to where you are today been more of a straight line or a zigzag?
My path has been a straight line, no matter how hard I tried to veer off it.
What do you like most about what you do?
I like when unsuspecting students surprise you. Like when the silent student at the back seems to not be paying attention, but later brings you a music composition that she has been working on outside of class time.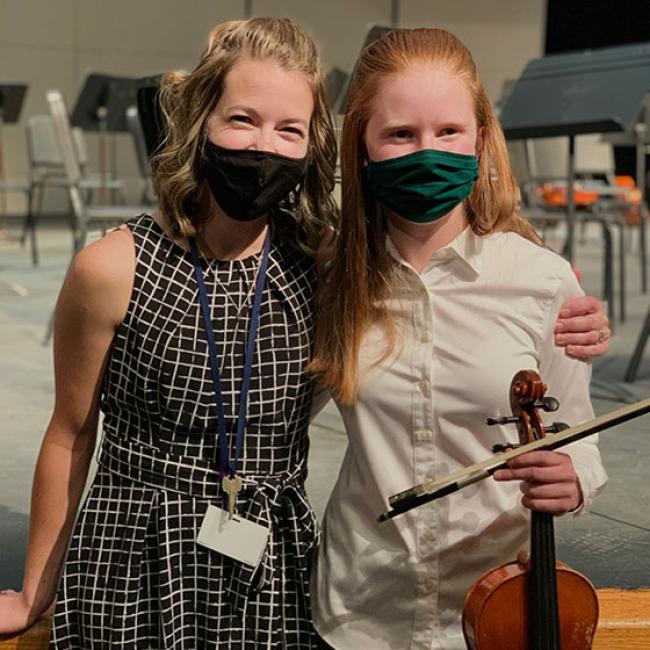 Or when quarantine happens, and the student who hadn't touched their instrument now has a practice chart of over 100 days in a row of practice because they found some music they liked.
Or when a student says "I thought I was going to hate this project, but here I am two hours later, and I can't stop working on it." That's Junior High-speak for the greatest compliment in the world.
Why is this a good fit for you?
Being a music teacher uses both left brain and right brain. It allows me to be creative and expressive in the music half of my job, but also requires logic and organization in the teaching half of my job. Teaching is also a perfect fit for raising children now. The hours allow me to spend so much time with them still.
What makes you proud of your work?
Seeing my students' smiles after concerts, hearing about students majoring in music later in college, even having students of mine grow up to become wonderful, respected colleagues of mine!
What opportunities have you had to lead? Or to be a trailblazer?
I don't know if I'd call it "leading" per se, but I was able to show my students how their musical abilities can pay off later in life when I was asked to play cello for Michael Bublé this fall at the TaxSlayer Center. Hands down one of the best experiences I have ever had as a performer.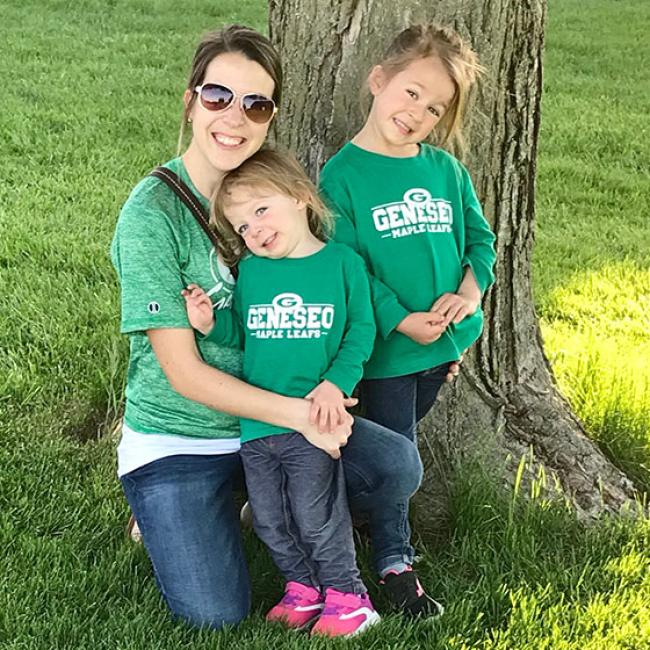 How have you stayed in touch with classmates or any members of the campus community?
I have stayed close with a few of my college friends. Many of them are having children at the same time as me, and we continue to lean on each other through this crazy thing called motherhood. Between my two maternity leaves, I have only had one student teacher from Augie, but I hope to return the favor and help teach more music ed students in the future.
Do you have a story or anecdote you'd like to share that illustrates something about your life since Augie?
The best opportunities I have had since college are the ones that I was not looking for; they just fell into my lap. Like finding the plot of land where my husband and I built our home. We now have 5 acres to call our own, and I have fallen in love with gardening: canning, freezing and eating all of our delicious fruits and vegetables.
Growing up as a city girl, I never thought I'd even use the words 'outside of town,' but since our move, I have really been able to slow down the pace of life. I have completely removed social media from my life (which I highly recommend to all) and, with the help of my husband, have been able to experience the most authentic form of happiness I have ever known.