In 2011, we asked faculty which graduating seniors had taken advantage of all Augustana has to offer — who had grown academically and personally. We then asked the students to reflect on their time here, and the frequent answer was that the experience was "More than I imagined."
A decade later, we're catching up with some of them.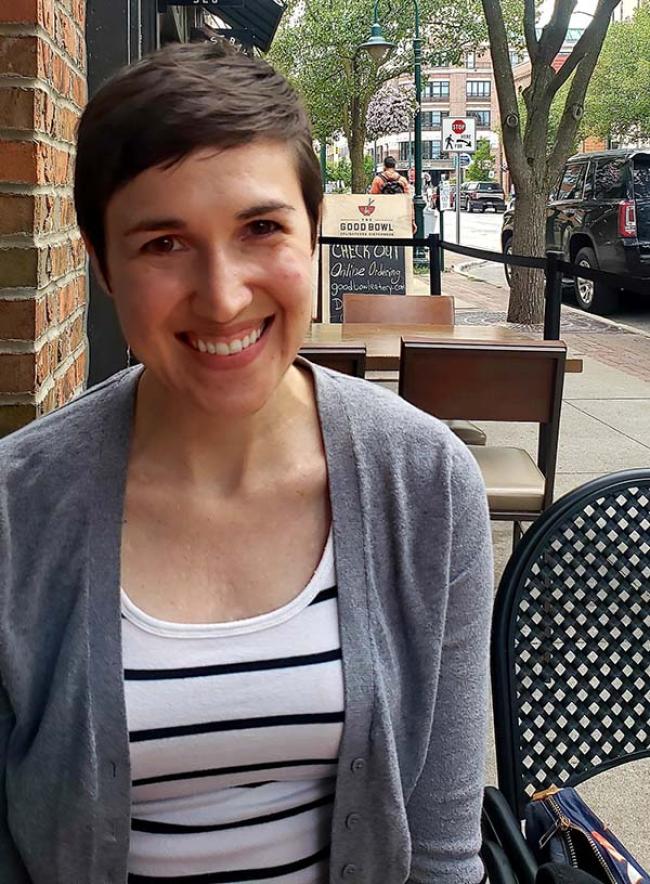 Lindsey Haines
B.A., Classics and English, Augustana College
M.A., Classical Philology, University of Cincinnati
Lindsey Haines knows working as an underwriter for a national insurance provider is not particularly glamorous, but it's important. She also loves the freedom it gives her to pursue other interests — which, it turns out, often mirror her Augustana experience.
Are you where you thought you might be 10 years ago?
I am not anywhere close to where I thought I might be 10 years ago! It's amazing how much life can change in what is at once such a long and such a short amount of time.
Has your path to where you are today been more of a straight line or a zigzag?
My path has been much more of a zigzag, starting with the big change I made after getting my master's from the University of Cincinnati. At that time, I decided to pursue a totally different career and spent two years in the hospitality industry back home in Chicago, working for Marriott.
After that I moved to northern Michigan to be closer to family, and since then I have worked in banking, mortgage lending and bookselling, as well as had jobs at a resort, a non-profit and a winery. Currently I am working as a personal lines underwriter with Auto-Owners Insurance, a national insurance provider headquartered in Michigan.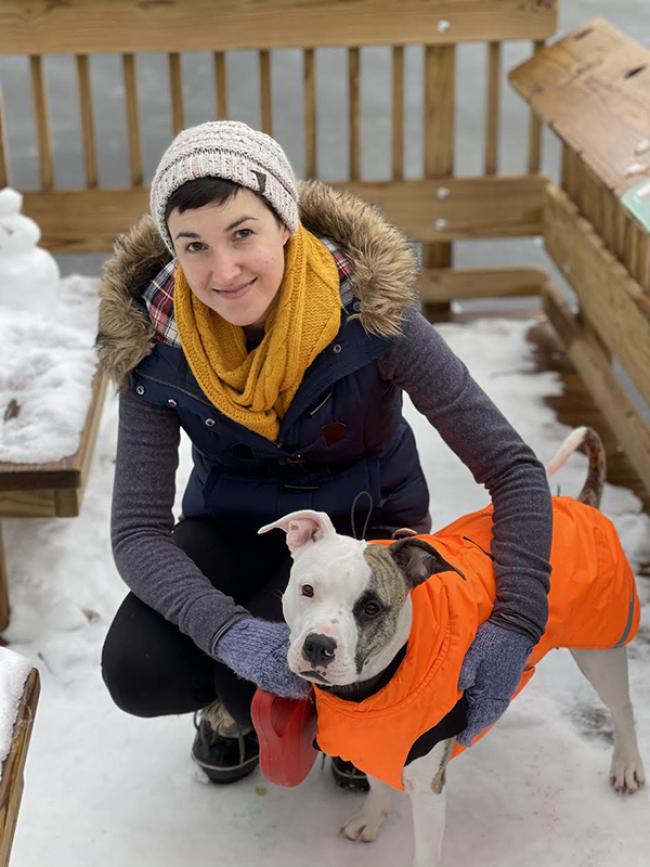 What opportunities have you had to lead? Or to be a trailblazer?
While working at a regional bank, I was able to lead several volunteer events sponsored by the company, including working on a new build for Habitat for Humanity, hosting a tasting/networking event for area cideries, and helping at our local humane society (where we ended up adopting our dog the next year).
I'm currently exploring volunteer docent opportunities at our local college's museum, and am thinking about joining the Friends of the Library — perhaps a seat on the board will be available soon.
What do you like most about what you do?
My favorite thing about my job is that there is always something new to learn — insurance is a constantly evolving industry, and there are almost endless areas of specialization. The company I work for is very supportive of continuing education as well, which is a huge benefit. As soon as I start to feel bored with what I'm doing, there's always an opportunity for me to move on to something new or take on something more.
Why is this a good fit for you?
In addition to constantly learning, being an underwriter is a good fit because I get to use my expertise to help people protect some of the most important things in their lives. Insurance may not be particularly glamorous, but it certainly is important!
I've also been able to take on the role of a mentor to several interns and new hires, which allows me to teach even though I'm no longer in academia.
Finally, and perhaps most importantly, my job gives me the freedom and means to pursue other interests, such as reading, traveling, food and music. While they may not be as lucrative, these are the things that make me feel the most human, which is the whole point of studying the humanities!
What makes you proud of your work?
I am proud of the fact that what I do has an effect on real people's everyday lives, and that the company I work for embodies values that I respect, such as community engagement and corporate integrity.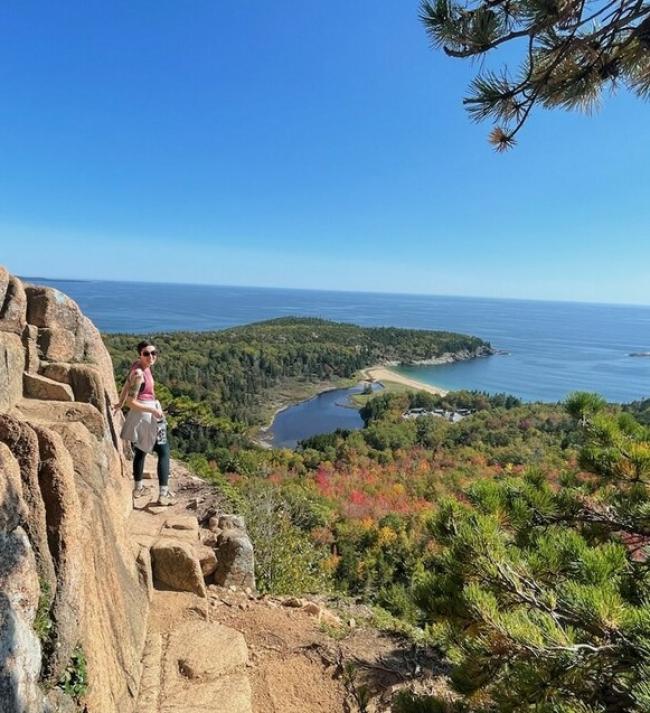 Have you stayed in touch with classmates or any members of the campus community?
I'm still in touch with my freshman-year roommate — in fact, I was the maid of honor at her wedding in 2015, and got to meet her 1-year-old daughter this past summer!
And ever since we met in choir freshman year, my sophomore-year roommate has been one of my closest friends. During COVID, we started a weekly video chat night, and back in 2019, I took a trip down to Chicago to celebrate her 30th birthday. I ended up getting to reconnect with several other Augie grads at that event too, which was really great.
Do you have a story or anecdote you'd like to share that illustrates something about your life since Augie?
What's really amazing is that while my life seems very different now than it was back at Augustana (living in a different state, pursuing a different career, etc.), Augie's influence on me is still present nearly every day.
For example, I've done some volunteering with local public radio stations, something I first got involved with at WVIK. I've also joined a local choir, which participates in an annual community singing of Handel's Messiah, because singing Messiah every Christmas is one of my dearest Augie memories.
And even though I still have to explain what Classics is every time I mention it to someone for the first time (let alone classical philology!), I never regret the opportunity to talk about it.
With all the turns my path has taken over the past 10 years, I'm still totally confident that no other education would have prepared me as effectively for the circuitous route my life has taken.