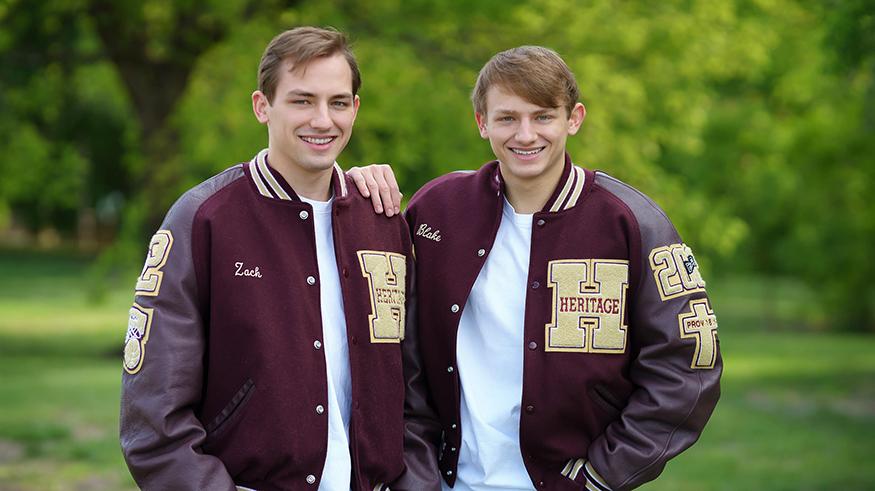 News
4 sets of twins and 9 Josephs: meet the Class of 2025
Let's take a look at Augustana's Class of 2025: 
692 students from 23 states and 40 countries. The most common country outside of the United States is Ethiopia, and the most common state outside of Illinois and Iowa is Colorado. 
167 students are from 100 miles around campus.
32 students can actually say they are from Chicago (the others are from the suburbs). 
The most popular names in the class are Joseph (9), Anna (8) and Jon/John (10). Emmas and Emilys could team up for first (12).
Seeing double? There are 4 sets of twins in the class. 
Dining Services should expect a few extra cake requests during the week of September 12-19. That's when the Class of 2025 will be celebrating the most birthdays (just in time for Family Weekend). 
The most sought-after future career in this class? Future health professionals. One in seven students in the Class of 2025 see themselves as health care providers. They picked the right place to start.
238 students (that's one-third) participated in the Justice and Social Change Microscholarship program. These students engaged in constructive dialogue about justice before ever enrolling at Augustana.
270 students will participate in athletics, 112 in the fine arts, and many will do both. It's called balance. It's what Augustana students do. 
Legacy: 100 students will share their alma mater with a family member. 
Let's meet some of the Vikings getting an early start on all the world-changing Augustana students are known for: 
• Mahasen A., from Moline, Ill., traveled to London with the YMCA World Youth Leadership conference in 2019. 
• CeCe B., from Hopkins, Minn., uses art and her voice to impact her community and shed light on injustices around her. 
• Annie Opal D., from Imperial Beach, Calif., will be on the inaugural varsity women's water polo team and spent a year living in Costa Rica attending a one-room schoolhouse. 
• Alex W., from Moline, Ill., intends to discover a dinosaur. A budding geologist since he was little, Alex chose Augustana to continue studying geology. 
• Nai'lah J., from Snellville, Ga., was admitted to more than 30 colleges but chose Augustana, noting a commitment to diversity, equity and inclusion efforts on campus. 
• Lucas O., from San Diego, placed 10th at the National Speech and Debate Senate Congressional Debate.