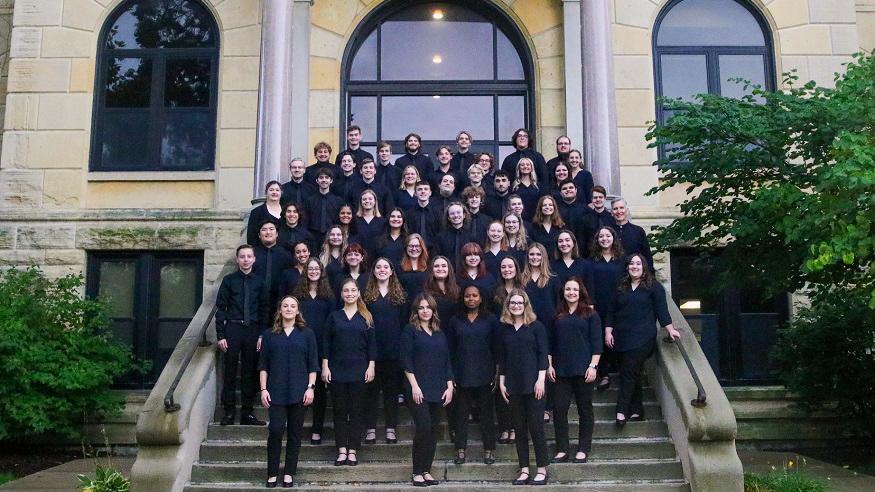 News
Augustana Choir to tour California in March
The Augustana Choir, under the direction of Dr. Jon Hurty, will perform concerts in California in March 2024.
The voice ensemble will sing a selection of traditional and contemporary choral works. The choir is known for its innovative programming, attention to detail, and musical excellence.
The choir has a tradition of touring abroad and throughout the U.S. and has been invited to sing at many state and regional conventions.
Tour performances
Thursday, March 21, 7 p.m.
Trinity Episcopal Church
1500 State Street
Santa Barbara, Calif.
With the University of California-Santa Barbara choir, directed by Brent Wilson
Friday, March 22, 7 p.m.
Ascension Lutheran Church
1600 E. Hillcrest Drive
Thousand Oaks, Calif.
Saturday, March 23, 7 p.m.
Messiah Lutheran Church
4861 Liverpool Street
Yorba Linda, Calif.
Sunday, March 24, 2 p.m.
St. Andrew's by the Sea UMC
2001 Calle Frontera
San Clemente, Calif.
Monday, March 25, 7 p.m.
Village Community Presbyterian Church
6225 Paseo Delicias
Rancho Santa Fe, Calif.
Established in 1931, the Augustana Choir has been conducted by Dr. Hurty since 1996. The choir has performed at Orchestra Hall in Chicago, and Alice Tully Hall and Carnegie Hall in New York City, as well as many major cathedrals and concert venues in Sweden, Norway, China, Germany, Italy, Austria, Japan, Korea, Spain, France and the Czech Republic.