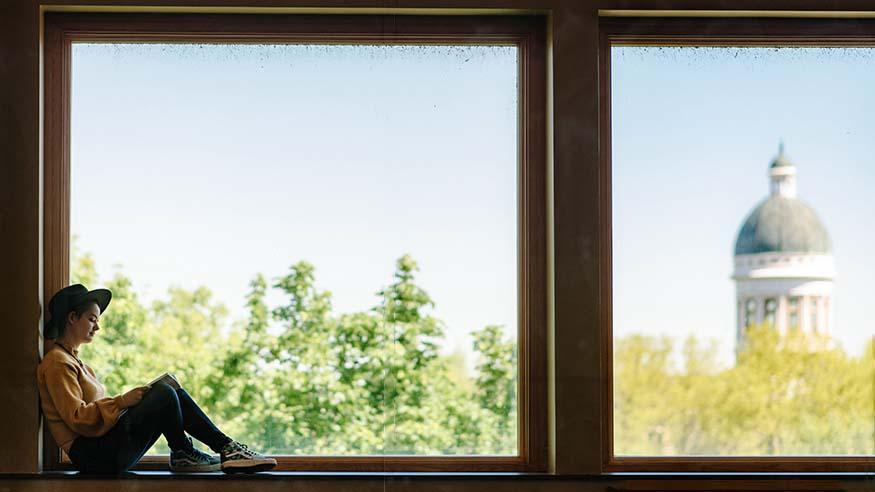 News
Augustana moves up in national rankings
Consistently ranked in the top 100 national liberal arts colleges by U.S. News & World Report, Augustana College is ranked no. 92 of the 222 nationally ranked liberal arts colleges in 2022, moving up four spots from 2021. 
U.S. News & World Report assessed 1,452 U.S. bachelor's degree-granting institutions on 17 measures of academic quality.
"Rankings like these are one measure of the immense value of an Augustana education," said W. Kent Barnds, executive vice president of external relations. "These rankings reinforce how closely our college community  aligns our efforts with who Augustana is and what we hope to become." 
U.S. News and World Report also ranked Augustana as:
• No. 32 in Most International Students. Nearly 11% of the student population comes from outside the United States, bringing with them their culture and life experiences, creativity and curiosity. 
• No. 41 in First-Year Experiences. Starting a new life path doesn't have to be sink or swim. Augustana sets new students up with a network of mentors and friends, helping with their exploration of interests and goals.
• No. 42 in Most Innovative Schools. Innovative thinking runs through this campus, from academic offerings to lab spaces and even the dining hall. From student life to strategic decision-making, the power of uncommon combinations in a liberal arts setting leads the way. This year Augustana is joined by Lake Forest College as the two Illinois institutions represented.  
• One of 52 schools to receive an A+ Schools for B Students rating. Augustana is a place where students can find their paths and launch their futures, and find success along the way. 
• No. 55 in Undergraduate Teaching. 91% of Augustana's full-time faculty have terminal degrees in their fields and 100% of classes and labs are taught by professors. There are no graduate or teaching assistants here. 
• No. 65 in Best Value Schools. Augustana is one of five Illinois colleges ranked as a best value. This means the Augustana experience and future success students find goes above and beyond the cost. 
• No. 92 in Top Performers on Social Mobility. These colleges are more successful than others at advancing social mobility by enrolling and graduating large proportions of disadvantaged students awarded Pell Grants.
"We know rankings don't tell the whole story," said Barnds. "But they do help students, families, and stakeholders get a clearer picture of values. We're thrilled to see these numbers reflecting our efforts, and we are energized by the opportunities they present."
Current high school seniors and transfer students interested in applying can find resources online. Access and affordability are at the forefront of the admissions process, and student can learn about financial aid.
Contact: