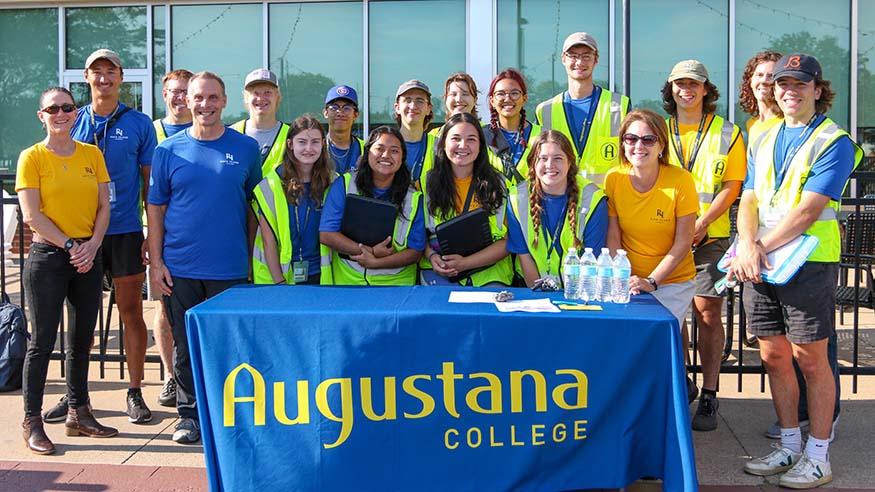 News
Augustana officials, students canvas neighborhoods for lead drinking water pipes survey
Augustana College President Andrea Talentino and Dr. Dianna Shandy, provost and vice president of academic affairs recently joined student researchers as they canvassed Rock Island neighborhoods to encourage residents to complete a questionnaire about the material of their drinking water pipes.
Students have been knocking on residents' doors since June to inform them about the questionnaire and offer assistance in determining whether they have copper, galvanized or lead pipes. President Talentino and Dr. Shandy joined the effort to help spread awareness of this community-based interdisciplinary research project. 
"Walking the neighborhood with our student research assistants this morning was a great experience. Watching them assist Rock Island residents to identify their pipes and talk about issues of importance to their neighborhood really crystallized why this project is so important," President Talentino said. "Augustana is proud to have a role in gathering this data from individuals and working with the city of Rock Island to use that information to determine how we make this community better for everyone."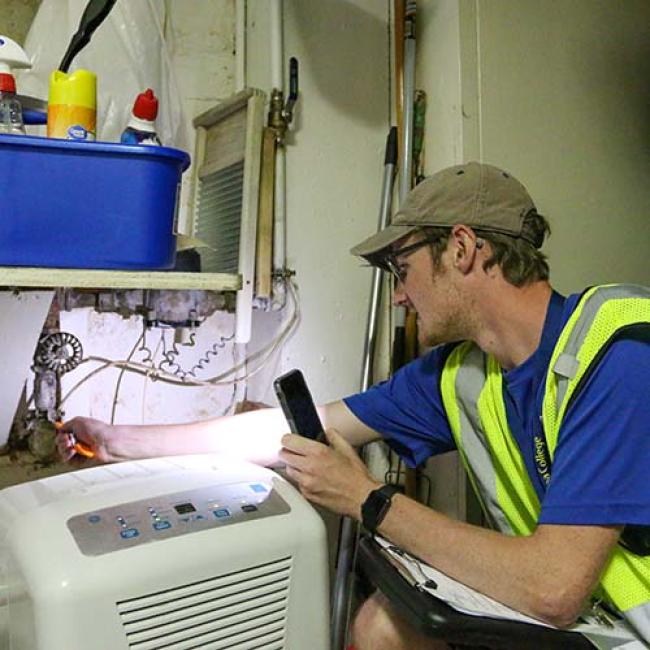 Augustana announced a partnership with the city of Rock Island to identify the city's service lines in July 2022. The college's Center for the Advancement of Community Health and Wellness and Upper Mississippi Center are assisting in gathering data for the multi-year initiative. 
The project is in compliance with the 2022 Illinois' Lead Service Line Replacement and Notification Act. The law requires cities to inventory lead service lines, implement replacements and coordinate financing strategies to fund this work. 
Rock Island residents, both owners and tenants, are asked to complete the questionnaire  available at www.rigov.org/lead. The website includes information on how residents can determine the material of their pipes. Water service lines are underground pipes that connect a building's internal plumbing to a source of drinking water, such as a city water main.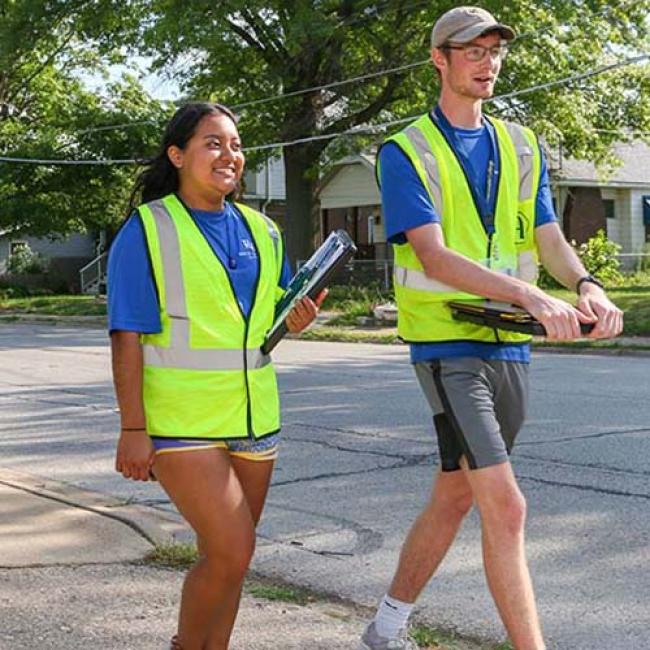 Dr. Kimberly Murphy, associate professor of biology and director of the Center for the Advancement of Community Health and Wellness, said students have made a lot of progress connecting with residents and helping inform them about this important project.
"We're grateful to all the residents who have completed the questionnaire and urge anyone who still wishes to participate to complete it as soon as possible," Dr. Murphy said. "The data collected will help us to develop a model of which city wards need attention, and it will help us secure the federal and state grant funding to address those issues." 
Dr. Michael Reisner, director of the Upper Mississippi Center, said "having an accurate estimate of the number and locations of the remaining lead service lines is vital to developing a fair and equitable replacement and financing plan."
Augustana senior Erik Bergren said working with so many different academic departments, city of Rock Island professionals and Rock Island residents on this project has been the culmination of his liberal arts experience. 
"One of the most rewarding aspects of the project is knocking on a resident's door, explaining who we are and why we're here, then seeing residents so enthusiastically welcome us and support our goal in helping our community of Rock Island," he said. 
Drinking water supplied to residents and businesses in Rock Island is safe and rigorously tested on an ongoing basis. The city's water supply meets all Illinois Environmental Protection Agency standards and has met these standards for years. 
"The city is proud to partner with Augustana College on the lead line survey efforts," Mayor Mike Thoms said. "Our collaboration with the college not only provides a learning experience for the students, but it benefits the residents, too."