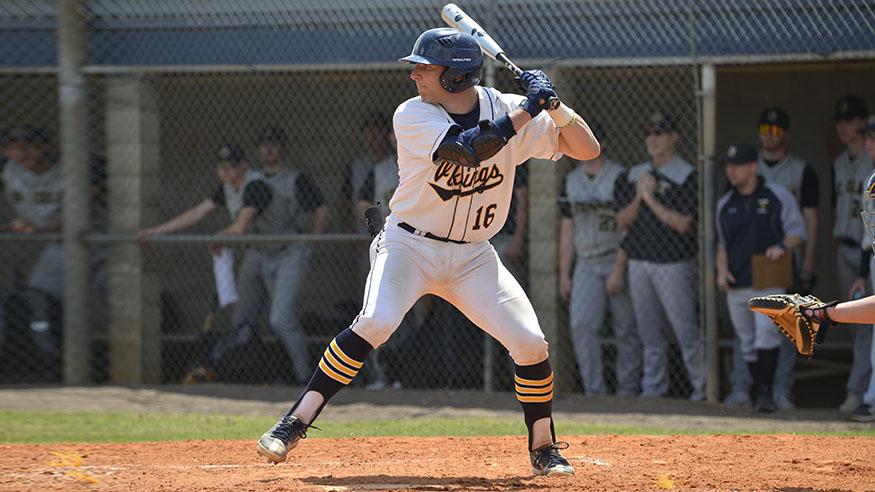 News
Baseball's Ozanic wins $10,000 NCAA scholarship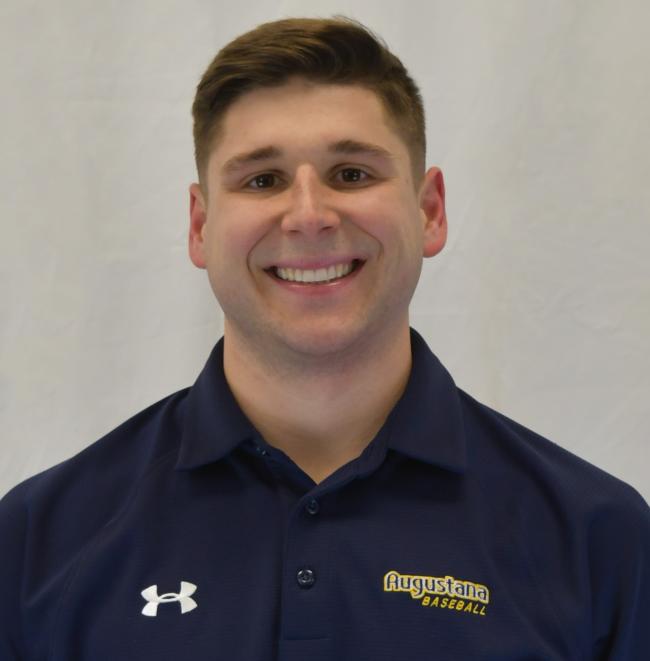 Greg Wallace  '88 describes him as one of the best players he's had in his 26 years as the Vikings' baseball coach.
In the classroom, Professor Mamata Marmé was impressed by his unwavering effort to produce quality work and his ability to lead classmates to his level of excellence.
Appears the NCAA also was impressed.
The NCAA has awarded Matt Ozanic  '22 with its prestigious $10,000 Postgraduate Scholarship to use for graduate study at a university or professional school. Only 21 of the thousands of spring season male athletes across all three NCAA divisions received the scholarship.
"This is an enormous honor for me because it doesn't just show how hard I worked to be good on the field but also off the field," said Ozanic, an infielder from Franklin Park, Ill. "Everyone knows how strenuous our travel schedule is so being able to perform in the classroom and in my sport at a high level is something I take a lot of pride in."
"Matt's experience shows that you can achieve great things academically and athletically at Augustana."
Ozanic started 44 of the Vikings' 45 games this season, led the team in on-base percentage and earned first team All-CCIW honors. Enjoying his best season at the plate, he batted .363 to help lead the Vikings to a record 39 wins.
"He brought not only physical talent to the field but also a high level of baseball intellect," Coach Wallace said.
Ozanic played different positions as a Viking but during his last season, he was stationed at first base. "To me, it didn't matter where I played as long as I could get out there and help my team win," Ozanic said. "I would have played any position needed if it gave us a better chance to win." 
A business administration major with specializations in management and marketing, Ozanic chose Augustana because of its winning baseball program and academic reputation. "I knew I wanted to play in college, but I also wanted to be sure I was in the best spot academically to set myself up for a good future," he said. 
Ozanic graduated magna cum laude with a 3.8 GPA in 2022.* He heads to North Park University in Chicago this fall to pursue an MBA. With his playing days behind him, he will help coach as a graduate assistant with North Park's baseball program. His future plans include a career in coaching baseball, as well as possibly opening a facility to help develop and train baseball players.
His favorite memory as a Viking? A walk-off single in extra innings in the CCIW championship game that lifted Augustana to its second straight CCIW Tournament title — in front of the home crowd at Swanson Stadium.
"Matt was an impactful part of our team's success over these last few years," Coach Wallace said. "He is very deserving of this honor and has made all of us proud. Once again, his experience shows that you can achieve great things academically and athletically at Augustana."
* The NCAA gave spring sport athletes two additional years of eligibility due to the pandemic. Ozanic chose to play one additional year at Augustana.