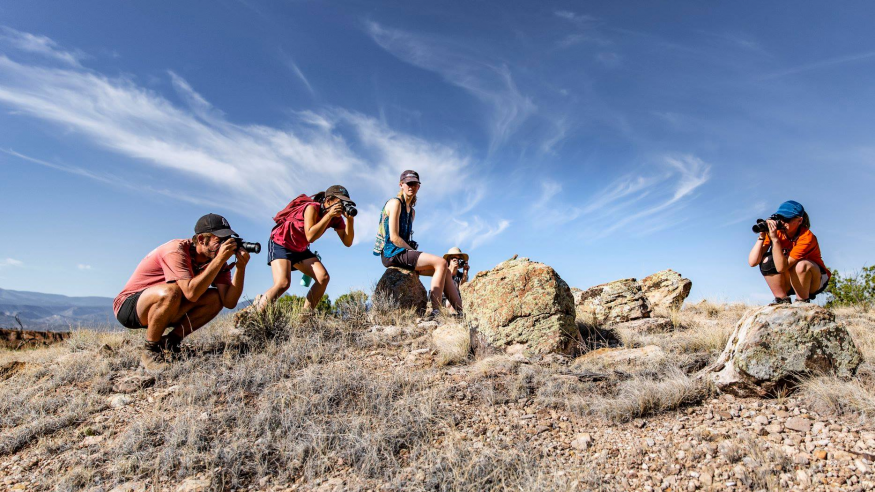 News
Biology professor teaches climate change through art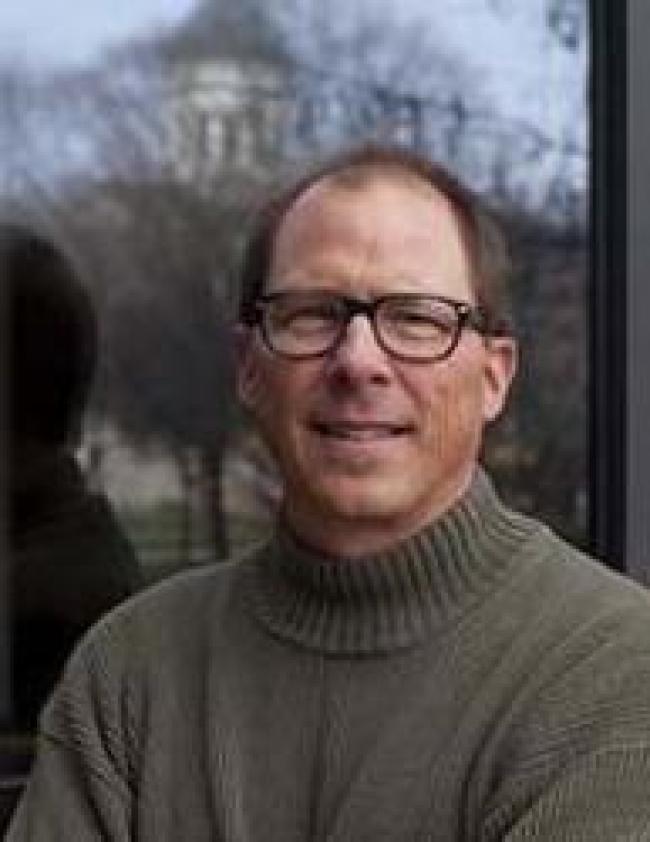 You could say Dr. Stephen Hager wants to change the world. As a professor of biology, Hager feels an obligation to teach students how to examine first-hand data about our changing planet. At the very least he wants them to understand how human actions affect the global climate, and he's found a way to do it through photography.
"The way I see it, the only place for most people to learn about how our climate is changing is from their friends or family, the media or politicians," Dr. Hager said. "I want them to learn to teach themselves from primary sources."
He estimates that only one third of college courses in the United States focuses on climate change. He doesn't think it's enough. 
"Regardless of what you believe," Dr. Hager said, "it's our obligation as scientists and educators to understand and teach about what's happening to the climate."
He's working toward that goal through a series of workshops titled the Art and Science of Climate Change. The course, which blends photography and biology to document changes in the landscape, aims to help students think differently about their observations as they relate to the global climate. 
"Regardless of what you believe, it's our obligation as scientists and educators to understand and teach about what's happening to the climate."
In the summer of 2018 Dr. Hager led this course at Ghost Ranch in New Mexico with a group of 10 Augustana students and other members of the community. Students at the Ghost Ranch workshop first learned about climate change before going into the field to make observations. After learning the basics of digital photography, students were asked to make landscape photographs that could be used to study changes in the environment.
According to Dr. Hager, landscape photography is one of the easiest ways to observe environmental change. Taking photos in the same location on roughly the same date over time is a way to document when the world begins to behave differently. Whether it's snow in April or trees consistently budding earlier than previous years, Dr. Hager states these are all a signs of climate change.
"It's a way to artistically preserve the changes that are happening, so our own descendants can see what things once looked like," Hager explained.
The Art and Science of Climate Change workshop isn't part of the Augustana curriculum. Students take the course through CommUniversity, a nonprofit "developed to provide the Quad Cities community with opportunities to learn and grow." These workshops are in session the four Sundays in February and are open to the public. Dr. Hager doesn't plan to return to Ghost Ranch for another session at this time, but will instead focus on the Midwest.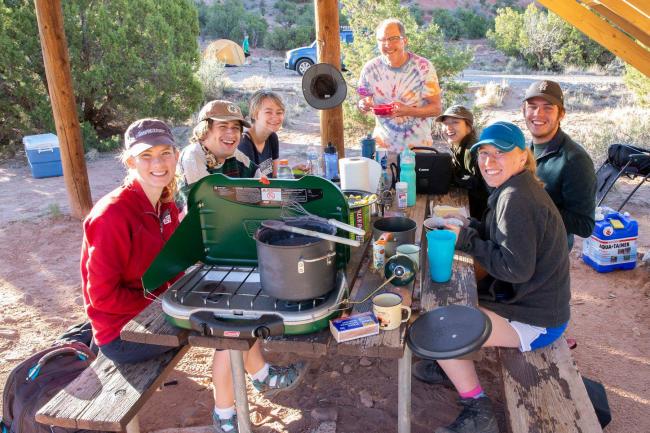 For him, staying in the Quad-Cities area eliminates some of the contradictions inherent in traveling across the country for the course. To study at Ghost Ranch, participants in the last session drove in a caravan from Illinois to New Mexico and back. Staying local reduces the use of fossil fuels that scientists believe have caused the changes his course hopes to illuminate.
But students shouldn't worry about missing out on the opportunity to take breathtaking photography. Dr. Hager's personal collection of photography is testament to the beauty than can be found and captured locally. 
After all this, Dr. Hager says he's just trying to effect change in the world one photo at a time. 
Learn more about The Art and Science of Climate Change course and see photos from past participants on Facebook.